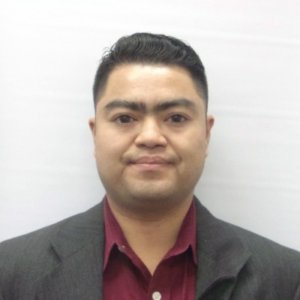 On May 9, 2023, I had the privilege to interview my dear friend and colleague, Dennis Tran. I worked with Dennis on the Fox Family Foundation's Inaugural Vision Fair in October 2022, and we were both Fellows in RespectAbility's National Leadership Program.
As May is Asian American Native Hawaiian and Pacific Islander (AANHPI) Heritage Month, we are spotlighting our partners doing fantastic work in the intersection of the Asian American Pacific Islander (AAPI) and disability identities. As the Director of Partnerships at the Asian Americans with Disabilities Initiative (AADI), Dennis spoke with me about AADI's critical work and how his lived experience as an Asian American with a disability creates space for others to share their story.
Learn more about AADI on their website.
---
Q: How has your AAPI heritage and disability identity influenced your career goals and aspirations?
A: My career goals were shaped by thinking about advocating for myself and the multiple communities I identify with. To bring forth the injustice in the world and tie in my neurodiversity to uplift others in the community to speak up and find their place in society.
Q: Can you share an experience where your disability identity positively impacted your work as someone from the AAPI community?
A: My disability has impacted me positively by allowing me to be adaptable in many situations and adjust to any experiences and projects.
To juggle different tasks with ADHD, I work quickly and passionately to take on various projects, hobbies, and interests.
In my role at AADI, I help to build relationships with small businesses and community partners to foster collaboration in the community. My disability helps me talk to different people and allows me to have conversations to destigmatize disability.
Q: What unique perspectives and insights do you bring to the workplace as someone who identifies as AAPI and disabled?
A: I bring a different perspective from the experience of being disabled. As an Asian American, traditionally, there is a lot of shame within my culture regarding disability. Disability is considered bad luck even though people with disabilities contribute to the work environment and share their stories so those behind us can have a better path.
Q: How do you think your AAPI heritage and disability identity can help you connect with and serve diverse customers or clients in your work?
A: I think growing up with a disability, I developed a survival mentality. Now that I have grown comfortable with my disability and the advancement of disability and mental health supports have been embraced in the community, I know that I can continue to add my voice to the conversation so that others feel comfortable in their disability journey.
If we can reframe disability in a way, we can show people that disability is only one part of us, and we can all adapt to it.
Even though it is challenging and frustrating, we know we will be okay because it is a continuous learning experience.
Q: In what ways have you personally experienced or observed discrimination or bias against the AAPI community and people with disabilities in the workplace, and how have you responded to it?
A: I have not had a direct experience with discrimination when people are aware of my disabilities. However, I have when people are unaware of my disabilities because of how I navigate as a blind and visually impaired person.
People not knowing that blindness is a spectrum, and with my ADHD and autism, when people say things that you try to let go of, they add up and hurt me. This contributed to my trauma and was a negative experience.
You can't make assumptions. You can't treat me how you treat a neurotypical person. We are just different and work in our own ways.
Q: Are there any programs or initiatives around advocacy?
A: We created a resource guide for the community, and since then, we have partnered with an organization called CAP to talk about disability advocacy in school and special education.
We are also shifting to make accessible video content that will be shared via social media.
Q: What advice would you give other AAPI individuals with disabilities looking to navigate their career paths and bring their heritage and disability identity into the workplace?
A: Disability is not something to be afraid or ashamed of. Disability is part of who you are, though the world doesn't seem to make it that way. There is beauty in sharing your story.
As you learn about yourself and your disability and how it works, you can learn to adjust and adjust to make life your own.
For example, when I was diagnosed with neurodiversity, I could better function once I realized how to accept myself and embrace my disability.
I continue to learn to adapt to how my brain works, find resources and tools that work for me, and not adjust to society's standards.
They gave me a neurotypical instruction manual to start; now, I have a new manual with a new authentic path that works for me.
Q: Tell me how you felt after the Fox Family Foundation Vision Fair sponsored by RespectAbility. Are there essential lessons you learned or insights you took away from that?
A: We learned how important our advocacy and outreach work was, so that people get the tools to support themselves and have an outlet and support system.
During the vision fair, I had just begun fully understanding my ADHD and how to live my life to my full potential.
I took the time to understand and continue to grow. I finished a program with Flourish Labs, Inc. to become a peer-support specialist so that I can help others navigate and find the resources they need to learn about their disabilities.
I also prioritized my mental health and noticed positive changes when I concentrated on caring for myself. I encourage others to take time to take care of their mental health. It was an extremely important part of my path to understanding myself.