Advancing opportunities means that we take down barriers to education, employment, entrepreneurship, and civic engagement and create pipelines to enable disabled individuals to lead the lives of their choosing. Watch the recording of this fireside chat and learn from members of our Staff and two of our key partners about our work in this area and our vision for the coming years.
Speaker Bios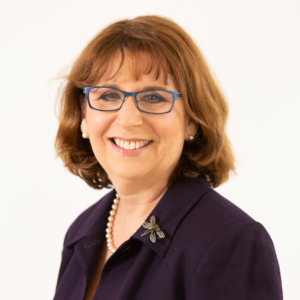 Trained as a clinical psychologist, Deborah Fisher has been an agent of change her entire professional career. She started as a psychological and neuropsychological diagnostician, psychotherapist and advocate for children, adolescents, adults and their families in residential and outpatient clinic settings. After building a highly successful, multi-clinician practice, she recognized that she could broaden her impact on improving the quality of people's lives if she moved from direct service delivery to management. She has been the Regional Director of Clinical Operations for a national managed care behavioral health organization and worked in the C-suite of human service agencies both in permanent and interim capacities, including RespectAbility. Ms. Fisher has taken her passionate advocacy for people with chronic behavioral health, medical and cognitive disabilities into her consulting and volunteer activities with organizations committed to promoting opportunities for people seeking to be meaningfully engaged and participating in their communities. She is a frequent speaker at workshops and conferences throughout the country. She is a past President of the largest Conservative Jewish congregation in Washington, DC where she co-chaired its first Inclusion Taskforce with Judy Heumann, z"l. Ms. Fisher is currently the President of the Religion and Spirituality Interest Network of the American Association on Intellectual and Developmental Disabilities.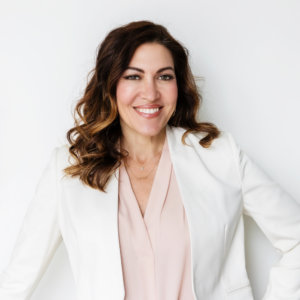 Stacie M. de Armas is Senior Vice President Inclusive Insights & Initiatives and a Leader within Nielsen's Diversity, Equity & Inclusion practice. She is an inclusion & identity researcher, consumer behaviorist, and subject matter expert on diverse communities. Specializing in data at the intersection of community, advocacy & entertainment, she is responsible for producing inclusive thought leadership and new research initiatives for diverse consumers, content and audiences. She joined Nielsen in 1998 and has served in many roles related to diverse and inclusive marketing. She serves as co-chair of the research committee for the Association of National Advertisers-Alliance for Inclusive Multicultural Marketing. She also sits on the board of directors of the Hispanic Marketing Council as well as Google's 21st Century Multicultural Marketing Council and has been the recipient of industry honors for her work in diversity marketing. Stacie is an adjunct professor of consumer qualitative research at California State University Los Angeles and California State University Northridge. She received her Master's degree in Business Administration with a focus on marketing from Texas A & M. Stacie is a first-generation Cubana and lives in Los Angeles with her two children.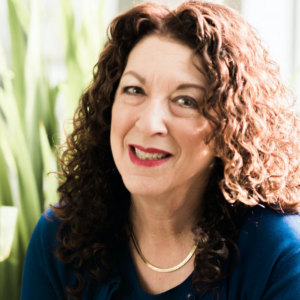 Shelly Christensen, MA, FAAIDD, is the Senior Director of Faith Inclusion at RespectAbility. Shelly is a pioneer and leader in the faith community disability and mental health inclusion movement. As program manager of the Minneapolis Jewish Community Inclusion Program for People with Disabilities for nearly thirteen years, her innovative leadership approach supported synagogues, schools, community centers, and other agencies. Shelly blended theology with person-centered thinking, organizational strategies, and community collaborations to create innovative practices that encourage a growth mindset and a shift to diversity, equity and inclusion across the lifespan. After publication of her book, The Jewish Community Guide to Inclusion of People with Disabilities, she was in demand as a keynote speaker, trainer, and consultant for other communities. She founded Inclusion Innovations to expand her capacity to work with diverse faith-based organizations. In 2009, Shelly co-founded Jewish Disability Awareness, Acceptance, and Inclusion Month (JDAIM). The mission of JDAIM is to coalesce communities and organizations to raise awareness about disability inclusion and address obstacles to belonging. Shelly coordinates this grassroots initiative, held in February. Through Shelly's leadership, JDAIM is recognized around the world by local, national and international organizations.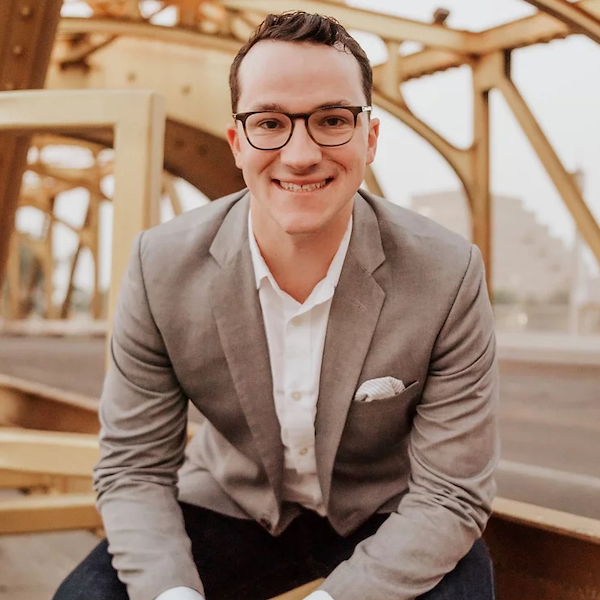 Jimmy Fremgen (he/him) is the Manager of State Policy at RespectAbility. Born and raised in Northern California, Jimmy is a heart disease survivor, has served as a congressional investigator, high school teacher, and was a 2022 candidate for United States House of Representatives in California's Seventh Congressional District. Jimmy previously worked as one of the leading staff members in the California State Legislature to regulate the newly legalized cannabis market. As an advocate for Californians with disabilities, Jimmy fought to increase access to guide dogs for the blind and worked to protect vulnerable residents of long-term care facilities from negligence and harm. He currently serves as the Chair of the Board of Directors for the United CORE Alliance, a social equity nonprofit organization that serves communities disproportionately affected by the War on Drugs.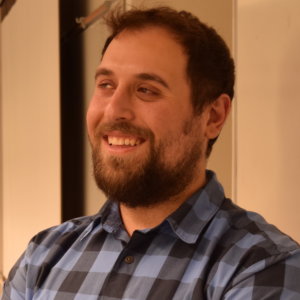 Rostom Dadian (he/him) is a Policy Associate at RespectAbility. Dadian works to support the policy team by assisting with tracking and responding to state and federal legislation, reaching out to public and private partners as requested by senior staff, and helping with meetings to advance policy and legislation that enhance the lives of people with disabilities. Prior to joining RespectAbility's Staff, Dadian was a Policy Apprentice and Fox Fellow. Alongside his cohort, Dadian co-produced the inaugural Fox Family Foundation Vision Fair, sponsored by RespectAbility. The fair provided eye screenings for the community, along with other information and resources for the blind and visually impaired.