Read transcript
Download PowerPoint
In the I/DD provider world we often see faith communities as merely the places our clients go for religious services. Faith communities have so much to offer, both to the people we support and to our own organizations. In collaborating with faith communities, our organizations have engaged in mutually beneficial and enriching opportunities to better serve individuals' spiritual needs. We discussed multiple methods of engagement and provided examples of service, volunteer, employment, and social opportunities.
Speaker Bios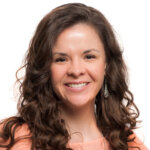 Rev. Sarah VanderZee McKenney, MDiv is the Creator and Coordinator of Spiritual Support Program at Stone Belt Arc in Bloomington, IN. Sarah is working on her Doctorate of Ministry (DMin) in Disability and Ministry at Western Theological Seminary in Holland Michigan. She has published articles in Frontline Initiative and Presbyterians Today, centered on inclusion and belonging of people with I/DD in faith communities. She is the President of the nonprofit Presbyterian Health Education and Welfare Association (PHEWA). Sarah is past chair of Presbyterians for Disability Concerns. She is a member of the Religion and Spirituality Interest Network of AAIDD and Fallen Walls Ministry, which supports people with disabilities in ministerial leadership. Sarah holds a Master of Divinity degree and was ordained by the Presbyterian Church USA. She lives with dyslexia and ADHD.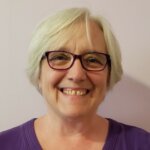 Tammy Besser, LCSW, NCG has worked with people with disabilities across the lifespan and their families for over 35 years in direct support, clinical, management, administrative and consultative roles. In her current role at Jewish Child and Family Services (JCFS) in Chicago she consults with faith communities on accessibility and inclusion, coordinates and supervises mental health services, Sibshops and case management, provides consultation about disability across the organization, and coordinates and runs monthly "Creating Community Conversations" for staff.