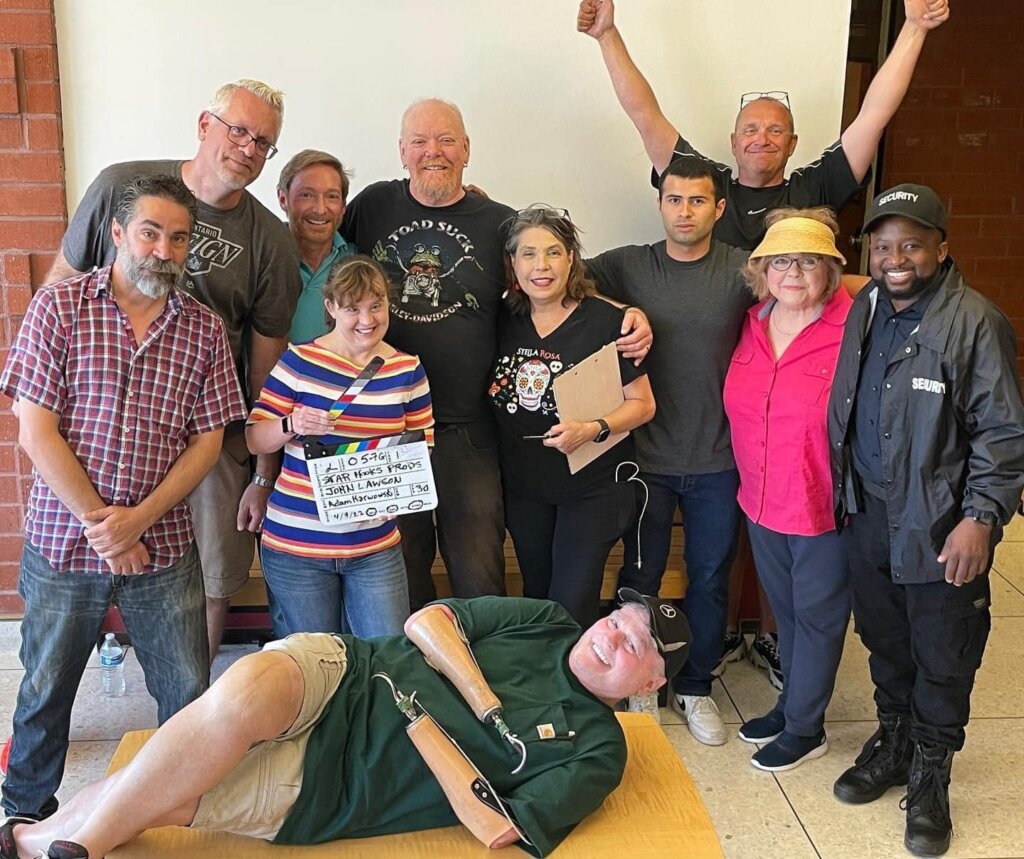 Los Angeles, CA, April 22 – Each year, John Lawson looks forward to participating in the Easterseals Disability Film Challenge, assembling a team of disabled actors and filmmakers working alongside allies to create a short film in less than a week.
Filmmakers are given a theme to focus on in their projects, and the theme of this year's challenge was to create a superhero film. Taco Tuesday opens with dramatic music, showing a sibling pair played by Jamie Brewer and Jay Disney rushing to stop a deadly crime.
Amelia (Brewer) has the ability to see into the future. She chooses to use her superpower to fight crime. Brewer is a young woman with Down syndrome best known for her roles in the FX horror anthology television series American Horror Story. She also appeared in the first music video starring actors with Down syndrome, Delta Spirit's What's Done is Done.
As her brother Arthur (Disney) states, Amelia chooses to use her abilities to honor the memory of their mother by fighting crime, instead of using it for her own advantage. "She doesn't need a cape to fight crime," he says.
Lawson, who served as director, one of two producers, and colorist, of Taco Tuesday, has been an active member of the disability community after becoming an amputee in 1987. He is a 2019 RespectAbility Entertainment Lab alumnus, who also has served as a mentor for every cohort of the Lab since.
The Easterseals Disability Film Challenge awareness campaign takes place April 16-25, and audiences are asked to like, share, or comment on the more than 90 films throughout the campaign to spread disability awareness.