Los Angeles, CA, March 10 – The concept of a traditional college experience has long been a popular theme explored by films and TV shows. Frat parties, keg stands, annoying roommates – chances are everyone can recall at least one movie or episode of their favorite show that focused on the character(s) antics during their time at college. However, for myself and many others in the Disability community, it's rare that we ever get to see our unique and intersectional college experiences represented authentically on-screen. Luckily, writer-director Ashley Eakin's new short film, Roommates, which made its festival debut earlier this year at Slamdance and will soon screen at SXSW in Austin, TX on March 12, does exactly that.
Produced by Paul Feig's digital production company Powderkeg, Roommates is a light-hearted but powerful film that follows two new college students, Izzy and Sophia, played by Kelsey Johnson (who also co-wrote the film with Eakin) and Kiera Allen respectively, who are placed together as dorm roommates because they're both disabled. After a somewhat rocky start, they end up finding common ground while sharing a bottle of vodka and getting personal with each other while pre-gaming before a big dorm party. What starts out as a fun night of taking shots quickly turns into a full night of adventures, officially christening Izzy and Sophia's year together as college roommates.
In Eakin's director's statement, she shares a bit about her own college experiences that inspired the film, "When I was finishing high school in Nebraska, I decided to go to school at San Diego State University. I went alone…which was bold, but also terrifying." Eakin continues, "My main concern was what would people think of my disability? Luckily for me, it was a great experience, and I had the time of my life…maybe a little too much fun!"
As a woman with a congenital physical disability myself (I was born with bilateral clubfoot and hip dysplasia) who also decided to attend college very far away from my hometown in the Midwest, I related a lot to this aspect of the film and Eakin's real-life experience. I can recall having similar feelings of excitement, nervousness, and just feeling unsure about everything in general – which is arguably pretty normal for most soon-to-be college students. But there was also that additional layer of anxiety around what everyone would think about my disability. I'd gone to school with all of the same people for basically my entire life, so the idea of having to introduce myself and explain my disability and my body to a whole new group of strangers was overwhelming and daunting, and definitely not something I had ever seen depicted on-screen.
Also similar to Eakin, I ended up figuring out how to navigate college with a disability on my own and ultimately had a great experience. I met lifelong friends and went to more than my fair share of parties (mom if you're reading this, ignore that last sentence). But I do wonder how my experience would have been different if I had grown up seeing more characters like Izzy and Sophia on-screen to help me imagine what college would be like specifically for me as a Disabled person.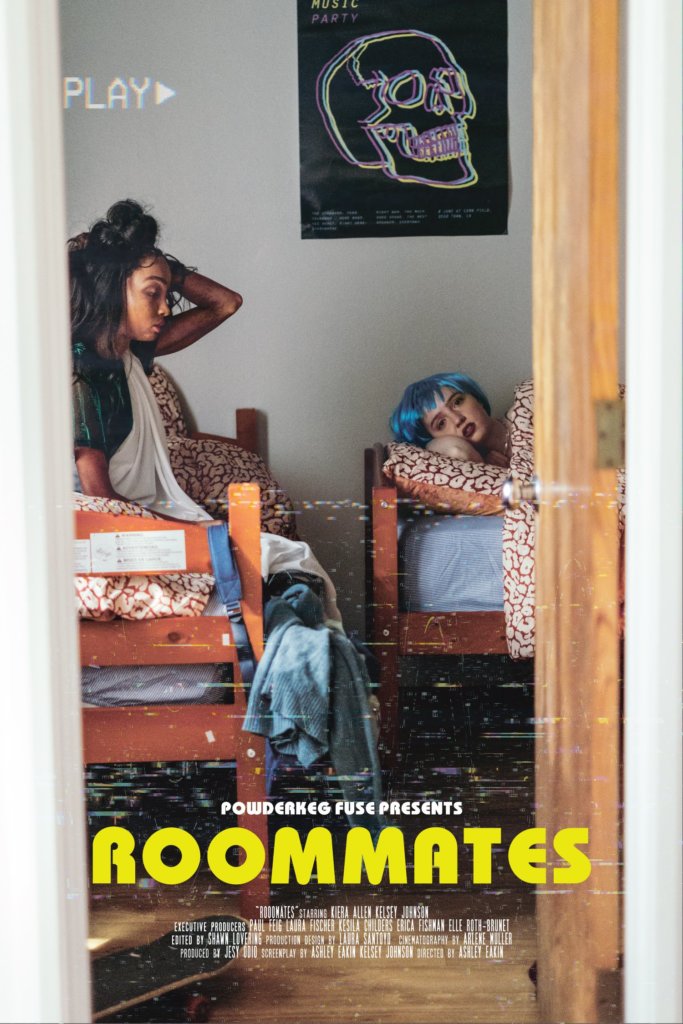 Another aspect of the film that really resonated for me was how Izzy and Sophia both had different viewpoints and relationships to their disabilities, each with their own nuances and complexities. Sophia proudly embraces the word "Disability" and all the freedom that her wheelchair brings her, yet still feels self-conscious when it comes to dating and sex. While Izzy feels more confident in those areas, she admits that she is still learning about Disability terminology and etiquette. But these differences are never framed as "right" versus "wrong" – it's simply a conversation between two Disabled women each sharing their own personal experiences, which really highlights the beauty and intersectionality that exists within the Disability community as a whole.
"I wanted to make a project that addressed disability and identity issues (that quite frankly so many people have at this point in their lives) and do it with levity and joy." Eakin says in her director's statement. "I love putting two disabled characters together that have different views and seeing what happens. I also wanted to make something that disabled people can watch and say HELL YA, that was fun!"
Johnson and Allen's authentic portrayals of Izzy and Sophia shine throughout the film, and the vibrant color scheme combined with engaging camera work and dance-worthy soundtrack make Roommates a much-needed and enjoyable cinematic experience from beginning to end.
For more information on how to watch Roommates at SXSW, view the official screening page here: https://schedule.sxsw.com/2022/films/2054012.
For a heavier yet equally important and powerful film, check out another of Eakin's recent short films, Forgive Us Our Trespasses, a WW2 epic about Aktion T4, which focuses on eugenics and the forgotten history of disabled lives during that time, now streaming on Netflix.