Developing leaders means that we model the practice of training and empowering the next generation of leaders in disability advocacy across our pillars. This includes investing in our staff through professional development and building new pathways for employee recognition and advancement. We also created new policies to shape a workplace environment that centers equity and inclusion.
In 2022, RespectAbility trained 34 Apprentices: 12 Policy, 6 Entertainment Media, 3 Faith Inclusion, 6 Nonprofit Management, 2 Jewish Development, 4 Communications, and our first-ever Leadership Apprentice. The team also ran three Labs for 52 disabled entertainment professionals. More than 400 people have graduated from one of our pipeline programs since 2013.

In 2022, our Apprentices and Lab Fellows…
Designed dozens of social media graphics, including Disability History photo series, which received more than 1,200 Instagram likes
Organized training events on disability inclusion in their respective congregations
Learned fundamental skills in grant writing, donor relations, budgeting, database management, and nonprofit administration
Drafted testimony on disability issues and contributed to the midterm Disability Voters' Guides
Produced a Black History Month PSA, which aired on WarnerMedia's platforms
Consulted on 33 TV episodes and films
Published more than 50 articles on inclusion in the faith, entertainment, and news media sectors, as well as film reviews
Learned about program management, developing a leadership program, and DEIA efforts firsthand
Found externships or job opportunities with ABFE, Activision Blizzard, Amazon Studios' Something From Tiffany's, California Symphony Orchestra, Commercial Directors Diversity Program, Get Shot By A Girl Productions, JVS SoCal, The Kelsey, Kresge Foundation, Make A Wish Foundation, New York Women's Foundation, and Oleb Media
Joined our staff: Policy Associate Rostom Dadian and Entertainment Media Coordinator Isabella Vargas
Thanks to support from Netflix's Fund for Creative Equity, participated in a specialized Children's Content Lab, featuring the work of 11 disabled children's content writers and 4 development fellows in front of 200 entertainment executives and members of the disability community
Participated in Warner Bros. Discovery Access Bootcamp as part of the official RespectAbility delegation
Were hired by major studios including Apple TV+, Netflix, Nickelodeon, Paramount Pictures, Sony Pictures Entertainment, and the Walt Disney Company
Were chosen for other pipeline programming offered by entertainment studios and production companies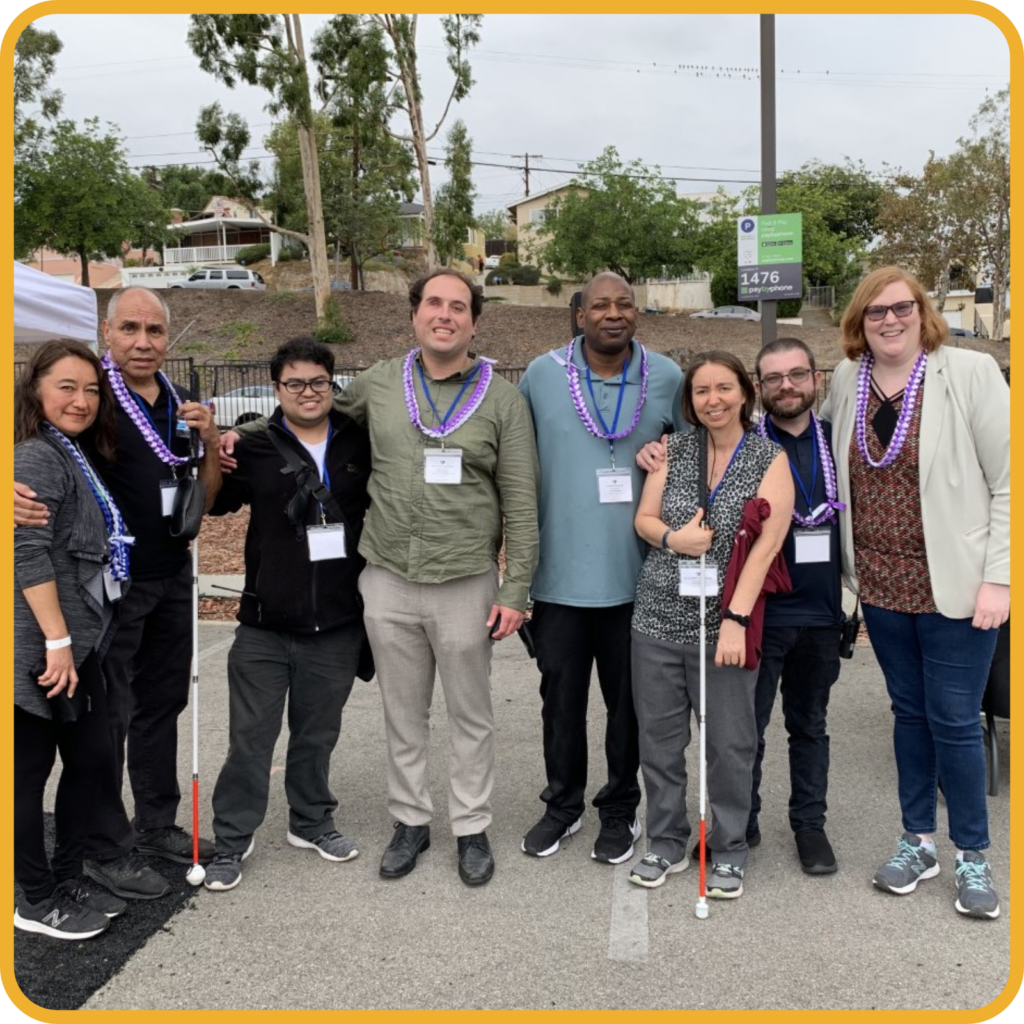 Our Fox Family Foundation Fellows produced the first-ever InVisions Curriculum and Eye Health Fair, bringing services to the blind and low vision community in L.A.