For many folks who are looking to start a career in the Entertainment industry, whether in development, writing, production, marketing, and everything else in between, the starting point is film school. Since the best way to improve on-screen representation of people with disabilities is to hire more disabled people in all aspects of the storytelling and filmmaking process, how can film schools ensure full accessibility for disabled students and faculty? This event was a conversation with RespectAbility Summer Lab alumni and current working Entertainment professionals, Laura Alsum, Michael Dougherty, Tyler Hoog, Andrew Reid, and Faith Strongheart. We discussed their lived experiences as disabled individuals who have navigated film school, and shared some best practices for schools to ensure accessibility for all.

Speakers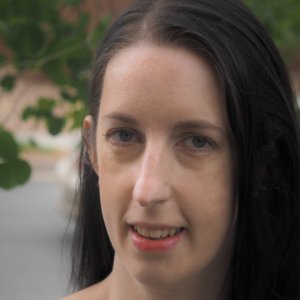 Born with a rare form of Muscular Dystrophy, Laura Alsum spent her childhood enjoying less physically demanding pastimes, including reading books, watching television and movies, and creating elaborate stories with her dolls (complete with high-stakes drama, backstabbing and murder mysteries). Pursuing a writing career seemed like the next logical step.
Alsum earned an MFA in Screenwriting from UCLA where she won an Alfred P. Sloan prize for her original script Survival of the Fittest. Since then, she has written additional feature screenplays, a novel and television pilots. She co-wrote a webseries, Disability Etiquette, for Denver's Phamaly Theatre Company and wrote a short film for Women in Film and Media Colorado, which was produced for a TEDx Mile High session. She is drawn to stories about complex characters who explore life beyond its day-to-day meaning.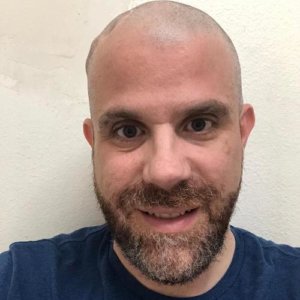 The son of a former Catholic priest and nun, Michael Dougherty is a Jesuit-trained Irish New Yawkuh, who grew up at a table where religion and movies were the soups du jour. He has had brain surgery ten times, twice involving a power drill to the skull, which may explain his ambivalence toward the medical profession, but also his love of horror movies and black comedy. A world traveller, Michael has cage-dived with Great White sharks, ridden an elephant through a rubber tree forest, kissed the grave of Oscar Wilde, and climbed two mountains on two separate continents – on crutches. His love of art, particularly Frida Kahlo's, has led him from drawing to modeling, giving way to a greater empathy of how we see ourselves and how others see us. He's learned everything about love from Charlie Brown's pining for the Little Red-Haired Girl, everything about courage from his Uncle Peter, the only FDNY chief ever killed in the line of duty, and everything else from Samuel Beckett's "Waiting for Godot," which confirms Michael's greatest belief, "If we're all going over the edge, and we are, shouldn't we hold hands on the way down?"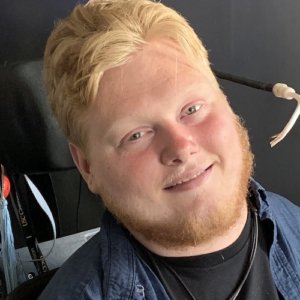 Tyler Hoog was an Entertainment Media Apprentice in RespectAbility's National Leadership Program for Winter 2020 – Spring 2021. Hoog started telling stories at a very young age, though most just called him talkative back then. At 17, a spinal cord injury left Hoog paralyzed from the neck down. Stuck in a hospital room with nothing to do, he learned the art of storytelling. As film and television became a source of comfort for him and his ever-changing world, he grew fascinated with the art.
After a three month stay in a spinal cord injury rehab hospital in Atlanta, Hoog returned home to Colorado. He graduated high school and attended the University of North Carolina Chapel Hill, where he earned a Bachelors Degree in Communications with a Minor in Writing for the Screen and Stage. Following his time at UNC, Hoog continued his studies at the University of Southern California where he earned a Masters Degree in Screenwriting from the John Wells Division of Writing for Film and Television.
During his time at USC, Hoog co-wrote Side Effects, an original miniseries shot at USC that won the CAUCUS FOUNDATION NEW MEDIA/TELEVISION AWARD in 2019. Along with working on original productions, Tyler served as a spokesperson for Swim with Mike, a scholarship foundation which provides scholarships to disabled athletes.
Hoog's perspective is shaped by his nine years in a wheelchair. A comedian by nature, he turned to humor to chart his path from varsity athlete to rolling commentator (pun intended) on the humorous absurdities of life; like, say, a 6'6" guy in 4' wheelchair. Hoog's experiences as a quadriplegic gives him unique insight into the feelings of isolation and the desire for more meaningful relationships, which he explores in his writing with a healthy dose of brash, irreverent humor. If tragedy + time = comedy, he has a great joke for you.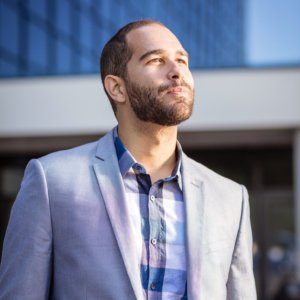 Andrew Reid was born and raised in Kingston, Jamaica. He is a DGA Award winning director and recent graduate from the USC School of Cinematic Arts. At the age of 21, he became paralyzed from the chest down. A malformation of his blood vessels (AVM) resulted in a rupture which compressed his spine while he was sleeping, leaving him completely paralyzed. He was told by doctors he would never walk again but with dedication and perseverance he regained movement. Today, he walks with a cane and continues to progress in strength and health. He became an advocate for the disability community and expanded his film production skills from Miami to Los Angeles.
His USC thesis film ASIA A won the Jury Award at the 2018 DGA Student Awards. Also, it was a semi-finalist for the 45th Student Academy Awards and has screened at LA Shorts, HollyShorts, CAA Moebius, Paramount Pictures and more than 40 other film festivals. It is being developed into a feature and was a recipient of the 2019 Tribeca Film Institute Sloan Filmmaker Fund. Learn more about the film at www.WhatisASIAA.com.
Recently, Reid finished the short Road to Zion, which is being developed into a limited series. The Road to Zion pilot script was a finalist for the 2020 Cinequest Screenwriting Competition and was featured at IFP Week 2019.
Reid is a director in the 2020 class of Film Independent's Project Involve and is the recipient of the Easterseals Disability Services Fellowship. He currently is represented at APA.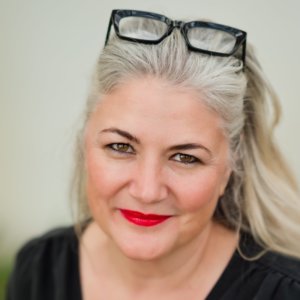 Faith Strongheart is an award-winning filmmaker based in Los Angeles. She received her MFA in directing from UCLA's School of Theater, Film and Television and has written, produced and directed several short films which have screened at festivals around the world. In addition, she has written several feature and TV screenplays. Faith continues to work as a production supervisor on feature films for Netflix, Amazon, Sony, and several other major studios, allowing her invaluable access to the imaginative integrity of some of the most visionary filmmakers today. She has been supported by several organizations. She was a fellow in the 2020 RespectAbility Entertainment Lab, and is a current fellow in Black Magic All Access. Her 1-hour drama TV Pilot, Children Having Children, was a Screencraft Quarterfinalist and her feature screenplay, Paths in the Snow, was a Screencraft Fellowship Semi-Finalist. She is currently making a feature documentary about her extraordinary upbringing and is in development on her first narrative feature.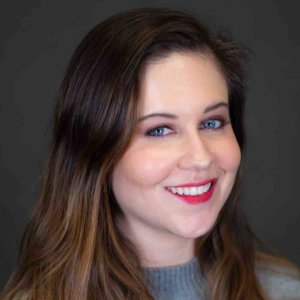 Moderator: Lesley Hennen (she/her) is the Entertainment and News Media Associate at RespectAbility, a nonprofit organization whose mission is to fight stigmas and advance opportunities so people with disabilities can fully participate in all aspects of community. Hennen brings a professional background in Communications and PR, as well as expertise in script consulting and independent film production to the team at RespectAbility, where she works with key players in the Entertainment and News Media industries to promote more authentic representations of people with disabilities on-screen, as well as more inclusive working environments for people with disabilities behind the camera.
After graduating from RespectAbility's Lab for Entertainment Professionals with Disabilities in the summer of 2020, Hennen knew that she wanted to become more involved with the non-profit's work in advancing opportunities and advocating for people with disabilities in all aspects of the media. Outside of her work at RespectAbility, Hennen is also an award-winning writer, producer, and filmmaker whose work focuses primarily on her own experiences with disability, as well as exploring the many nuances of disability through a darkly comedic lens.
Hennen holds a B.A. from New York University's Gallatin School of Individualized Study, and is also a graduate of The Second City's Harold Ramis Film School, currently the only film school of its kind devoted entirely to comedic storytelling.
In her spare time, Hennen enjoys traveling, cooking, binge-watching any and all TV and movies, as well as sharing photos of her miniature dachshund, Kevin with everyone she meets.