Jewish Funders Network hosted an exclusive presentation and facilitated discussion that covered the results of three major new studies on Jewish disability inclusion in the workforce. They discussed:
Successful models from Jewish human service agencies for increasing employment for people with disabilities;
What Leading Edge has learned about Jews and others with disabilities who work at Jewish organizations and where progress has been made;
Findings from RespectAbility's major study on the inclusion of Jews with disabilities inside Jewish groups;
Big picture takeaways on where we go from here so that Jews and others with disabilities can thrive both inside and out of Jewish institutions.
Speakers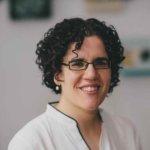 Gali Cooks is the founding president and chief executive officer of Leading Edge, an organization formed to influence, inspire, and enable dramatic change in attracting, developing, and retaining top talent for Jewish organizations. To Leading Edge, Gali brings extensive professional experience in the nonprofit, public, and private sectors.
Her career began in DC, where she was a speechwriter at the Embassy of Israel and worked as a Legislative Assistant at AIPAC. She was Founding Director of the PJ Library at the Grinspoon Foundation and also served as Executive Director of the Rita J. & Stanley H. Kaplan Family Foundation, overseeing the distribution of millions of philanthropic dollars. In the private sector, Gali was VP of Operations at an ed-tech startup. Gali has served on the boards of Exponent Philanthropy, Keshet, and the NYC Venture Philanthropy Fund. She holds a B.A. from the University of Wisconsin-Madison and an MBA from NYU's Stern School of Business.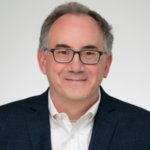 Reuben D. Rotman's commitment to the field of Jewish communal service has been unwavering and has included professional leadership experiences in Federations and Jewish Family Service organizations in New Jersey, Detroit and New York, as well as service as a board member of J-Pro New Jersey and the Association of Jewish Family and Children's Agencies.
Currently, Reuben serves as the founding President and CEO of the recently established Network of Jewish Human Service Agencies. The Network is an international membership association, which seeks to be the leading voice for the Jewish human service sector; the go-to place for best practices, research, innovation, training and partnerships. With a focus on the needs of its 140 member organizations, the Network's overarching goal is to strengthen its member agencies so they can better serve those who seek their help.
Prior to his role with The Network, Reuben served as the Executive Director of Jewish Family Service of MetroWest New Jersey, where he oversaw significant revenue diversification for the agency resulting in marked growth in both annual operating and endowment support, along with an expansion of populations served.
Previously, Reuben held positions with UJA Federation of New York, Jewish Federation of Metropolitan Detroit and Jewish Family Service of Metropolitan Detroit. Reuben's educational background includes an MA in the Management of Human Services from the Heller School for Social Policy and Management and an MA in Jewish Communal Service from the Hornstein Program, both of which are affiliated with Brandeis University.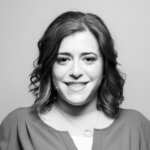 Meagan Buren, President of Buren Research and Communications, LLC, has a deep background in public opinion research, strategy, coaching, and press relations which is critical to helping clients achieve their goals. She is focused on clients facing messaging and communication challenges while they work to achieve their goals, better themselves, their communities, and world.
Previously she served as Senior Project Director for Luntz Global, a leader in corporate, political and non-profit public opinion research. There she led public opinion research to help shape the narrative and communications strategies for numerous Fortune 500 companies as well as non-profit clients.
Prior to joining Luntz Global, Buren worked for The Israel Project (TIP) almost from its inception. For TIP she managed focus groups, polling, dial testing, grassroots training, and media outreach in the US, Europe, Russia and the Arab world. Buren conducted interactive language and media training sessions for ambassadors, top-ranking public officials, professionals and leaders key to impacting Middle East security and peace. She initiated and led media tours of Middle East experts worldwide, including at two cycles of the Republican National Convention, Democratic National Convention and presidential primary and debate seasons. She has been interviewed on national and international television and radio and is gifted in strategic communications.
Buren holds a Masters in Communications, Culture and Technology from Georgetown University, a BA in International Studies Specifying in the Middle East, and a BA in Hebrew from The Ohio State University where she graduated Phi Beta Kappa. She is a member of the Columbus 11 class of the Wexner Heritage Program.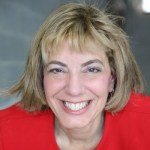 Jennifer Laszlo Mizrahi is the President of RespectAbility, a nonprofit organization fighting stigmas and advancing opportunities so people with disabilities can fully participate in all aspects of community. She regularly works with disability organizations, national, state and local policy leaders, workforce development professionals, media, employers, philanthropists, celebrities and faith-based organizations in order to expand opportunities for people with disabilities. Mizrahi has submitted testimony on employment for people with disabilities in all fifty states and at the Federal level.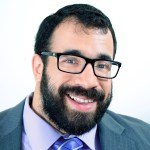 Matan A. Koch is Vice President for Workforce, Leadership, and Faith Programs at RespectAbility, a nonprofit organization fighting stigmas and advancing opportunities so people with disabilities can fully participate in all aspects of community. A longtime national leader in disability advocacy and a wheelchair user himself, he is a graduate of Yale College and Harvard Law School. Koch oversees RespectAbility's workforce engagement and education portfolio, advocacy pipeline including, speakers Bureau and civic engagement initiatives, and our Jewish and other faith-based programs. He also leads RespectAbility's California office.