Neurodiversity, system collaborations and transition services for youth with disabilities are some of the most cutting-edge topics in the wider world of disability employment. Fostering cooperation between different programs is critical for achieving transformative results for people with significant barriers to employment.
The Neurodiversity at Work programs at the Kennedy Krieger Institute is built on a foundation of interdisciplinary and interagency collaboration. It offers critical lessons and emerging practices for other youth serving agencies, organizations, and programs. This webinar discussed in detail what makes Kennedy Krieger's work successful.
Speaker Bios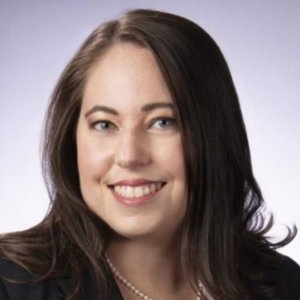 Stacey Herman M.S Ed, CESP, is the Director of Neurodiversity and Community Workforce Development at Kennedy Krieger Institute. Her role includes the creation and supervision of programs designed to support individuals with disabilities as they transition to the workforce and access their community.  This role allows Stacey to interact directly with individuals while working with multiple departments inside Kennedy Krieger Institute and the business community to raise awareness, train and develop employment opportunities for individuals of all abilities. Stacey lead's Kennedy Krieger Institute's Neurodiversity at Work programs, working with community leaders, business professionals, and policy makers to realize the Institute's long-term goal of improving employment outcomes for individuals with disabilities.
Stacey is currently the president of the Association of People Supporting Employment First Maryland Chapter, and is an appointed member of the Interagency Transition Council for Youth with Disabilities and Governor's Workforce Development Board in Maryland. She is also the chair of the adult services subcommittee for the National Association of Private Special Education Centers, and is a leading member of the Maryland Project SEARCH Leadership Committee.
Stacey graduated from Syracuse University with a degree in Inclusion Elementary and Special Education. She then continued her education receiving a Master of Science in Special Education at John's Hopkins University. In her studies, she focused on severe disabilities with an emphasis in autism. Stacey was recognized, along with her colleague, as a 2019 Leader in Diversity by the Baltimore Business Journal.  Stacey was also recognized by The Daily Record as a 2020 Leading Women. Stacey is involved in working groups that are focused on employment, healthy relationships, and transitioning youth across the DC, Maryland and Virginia areas. She is passionate about providing individuals of all abilities the opportunities, tools and supports to have a successful adult life. Stacey volunteers with Thread, a program that builds relationships and a network for young people to help them navigate high school, employment, and transition into opportunities in their adult life.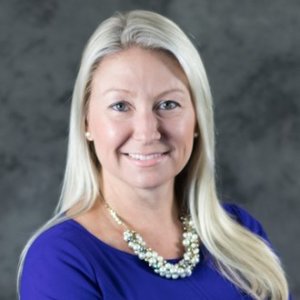 Tina Schmitt is the talent acquisition and retention manager for Kennedy Krieger Institute. Tina has a Bachelor's degree in Social Science and Education from Towson University and a Master's degree in Business Management/ Human Resources. She is certified as a Senior HR Professional by the Society for Human Resources Management. She is also a certified Healthcare Recruiter and Professional in Human Resources by HRCI. Tina has been with the Institute for 22 years. She leads and directs talent strategies for the Institute, including the Institute's Neurodiversity at Work program. Tina is passionate about talent acquisition, organizational culture, workforce development and training and diversity and inclusion. Recently her efforts have been dedicated to exploring and implementing strategies to include more individuals with all abilities into Kennedy Krieger's workforce. Tina lives in Perry Hall with her husband, 6 year old son, 4 year old daughter and puppy Duke.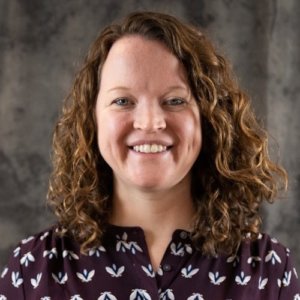 Dr. Rebecca Colangelo has been a special education teacher at Kennedy Krieger High School for the past four years.  During her time at the high school, she served as the chair of the PBIS committee and worked to have the school-wide positive behavior support system receive Gold status from Maryland PBIS.  She graduated from University of Delaware with a degree in Secondary Social Studies Education in 2007. Then, she went on to receive her Masters in Special Education from Pennsylvania State University in 2010.  Prior to coming to Kennedy Krieger, Dr. Colangelo worked with students in an alternative education school outside of Philadelphia. Recently, Dr. Colangelo finished up her doctorate in Educational Leadership from Drexel University. Her research explored the transitional challenges that families face when adolescents with more severe diagnoses of autism spectrum disorder transition from traditional school settings to placements with adult service agencies. She was fortunate enough to work with Kennedy Krieger faculty and parents to conduct this research. Her involvement with Project SEARCH allows her to continue to work closely with students and families to address transitional challenges she identified in her research. When Dr. Colangelo is not in the classroom, she is hanging around with two hounds, a beagle named Susie and a basset hound named Ellie. Ellie and Susie enjoy the finer things in life like sunny days, sleeping on the couch, and bacon/egg sandwiches!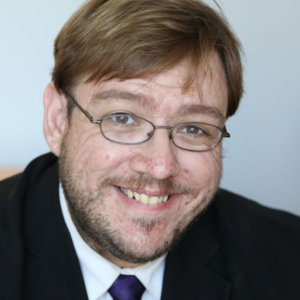 Philip Kahn-Pauli is the Policy and Practices Director of RespectAbility, a nonprofit organization fighting stigmas and advancing opportunities so people with disabilities can fully participate in all aspects of community. He educates leaders at the federal and state level about best practices to expand opportunities for people with disabilities. Kahn-Pauli coordinated the development and distribution of both the Disability Employment First Planning Toolkit and Disability and Criminal Justice Reform: Keys to Success report. He frequently organizes accessible webinars on best practices, which are attended by workforce boards, agencies, VR, disability organizations, public officials, artists and more – reaching a national audience of more than 2,000. Kahn-Pauli also speaks at national and regional conferences for workforce boards, agencies and professionals.
Kahn-Pauli serves as the co-chair of the Employment and Training Task Force of the Consortium for Citizens with Disabilities (CCD). He works with more than 110 national disability organizations to impact federal policy and move the disability employment agenda forward at the national level. At the state level, Kahn-Pauli advocates for cost effective solutions, replicable models and school-to-work transition programs for youth with disabilities.
Kahn-Pauli's career in disability began with several years of work at a local nonprofit focused on traumatic brain injury. He holds a master's degree in social policy and philosophy from the George Washington University and a bachelor's degree from the University of Denver. Raised by a single mother with serious chronic health issues, he is deeply committed to building a better future for people with disabilities.