Los Angeles, August 18 – On July 29, participants of RespectAbility's 2021 Summer Lab for Entertainment Professionals with Disabilities were welcomed to a full day of sessions hosted by Bunim-Murray Productions. A special supporter of the Lab program and whose founder, Jonathan Murray, sits on the board at RespectAbility, Bunim-Murray Productions was able to offer a unique look into the world of unscripted TV and a peek inside the post-production process.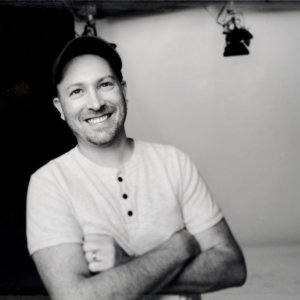 Jacob Lane, Vice President of Post Creative at Bunim-Murray Productions, spoke to participants about post-production story construction, editing for unscripted and documentary content, and the numerous pivotal jobs that bring that process of storytelling to life. Lane, who started his career in television news and documentaries before moving into unscripted television, has been editing for more than 20 years. His credits include long-running and industry changing shows like The Amazing Race, The Real World, Born This Way, Deaf Out Loud, Keeping Up with the Kardashians, and The Challenge.
"There are thousands of options of how we can tell this story," Lane said of their story department and the huge decisions they're tasked with making as they move through massive amounts of footage. "How are we going to place (this footage) to be able to tell a convincing and engaging and dramatic storyline over multiple episodes?" Unlike in scripted projects, where directors and creatives already know what they are looking for from editors, unscripted and documentary editors are story craftspeople themselves working to construct stories from surprise elements. "You kind of have a vague sense of what your best storyline is going to be and who your best characters are, but we never really know how someone's going to react in the moment."
Those unknown elements and the opportunity to mold them into a shape that audiences will love is what has kept Lane in the game and continues to excite new creatives like RespectAbility's Lab participants. "Your traditional story arc is going to just be beginning, middle, and end," Lane remarked of scripted content. "Instead of just looking for an arc, we're more looking for a whale sort of shape… you have a little bit of an uptick at the end of your episode." Those "twists and turns at the end" create "that moment where people go, 'oh my god, I have to watch another episode, I can't stop now!'" Job opportunities with endless adventure crafting shows that audiences can't pull away from? That's a whale of a tale everyone can get behind.
RespectAbility's third annual Lab for Entertainment Professionals with Disabilities brings authentic and diverse portrayals of people with disabilities to the screen by creating a pipeline of diverse professionals with disabilities behind the camera. Participants include people with physical, cognitive, sensory, mental health, and other disabilities ranging in age from people in their 20's through their 50's. Lab alumni from 2019 and 2020 currently work for a variety of studio partners including Nickelodeon, Paramount Pictures, and The Walt Disney Company, as well as in writers' rooms for Netflix's Mech Cadet, CW's 4400, and Showtime's Dexter, among others. Others have had films featured at festivals such as SXSW and participated in additional career track programs including with Film Independent and Sundance Institute.