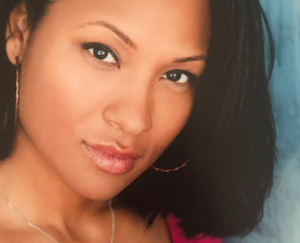 Los Angeles, August 18 – The development process of any show, especially unscripted, is vitally important. Myiea Coy, VP of Development at Bunim/Murray Productions, gave the behind-the-scenes tour of the development process to the 30 participants of the RespectAbility Lab for Entertainment Professionals with Disabilities. She emphasized the importance of finding the story in your unscripted content, and the overall development process.
Coy cited the hugely popular unscripted dating show Love is Blind as an example to demonstrate how in the developmental stages of a show, even something as simple as the title of the show is important in sparking an audience's interest. As Coy explained, the goal is to get the viewer to visualize what a specific show could be about just by having a great title and concept.
Throughout the presentation, Coy shared additional examples of real pitch decks from shows in various stages of production and pre-production that Bunim/Murray has worked on.
"What helps us come from this ideation and be able to develop a show are mandates," Coy explained regarding the early stages of the development process between the studio and a network. "Mandates come in from agencies all the time, and that's just basically telling you from the network level what they're looking for."
Coy went on to explain the various development buckets that exist within unscripted content, including competition, game, dating, house reality, crime, social experiment, and "shiny floor" – an industry term for a show that is recorded in or broadcast from the floor of a television studio, often in front of a live audience. The name refers to the flat floor of the studio, which is typically covered in a shiny temporary self-adhesive plastic overlay. All in all, Coy gave an insightful educational presentation with real life examples that helped RespectAbility's Summer Lab participants further understand the entirety of the unscripted developmental process at Bunim/Murray Productions.
Widely considered to be pioneers of the reality television industry, Bunim/Murray Productions is known for their raw, authentic, down-to-earth yet captivating storytelling. Originally founded by business partners, Mary-Ellis Bunim and Jonathan Murray in the summer of 1987, Bunim/Murray's shows have gone on to cut across television, film, and documentary formats, making use of both digital and social platforms to reach a wide variety of audiences on networks such as MTV, E!, HBO and Nickelodeon. The award-winning production company essentially transformed the art of modern-day storytelling by inventing the genre of reality television as we know it today.
RespectAbility's third annual Lab for Entertainment Professionals with Disabilities brings authentic and diverse portrayals of people with disabilities to the screen by creating a pipeline of diverse professionals with disabilities behind the camera. Participants include people with physical, cognitive, sensory, mental health, and other disabilities ranging in age from people in their 20's through their 50's. Lab alumni from 2019 and 2020 currently work for a variety of studio partners including Nickelodeon, Paramount Pictures, and The Walt Disney Company, as well as in writers' rooms for Netflix's Mech Cadet, CW's 4400, and Showtime's Dexter, among others. Others have had films featured at festivals such as SXSW and participated in additional career track programs including with Film Independent and Sundance Institute.