Throughout the summer, RespectAbility is hosting a variety of events, "ADA @31: A Focus on the Future." In this session, we focused on the way disabled individuals, specifically directors, are making a difference in the entertainment industry. Just a handful of directors in the Directors Guild of America identify as disabled. The RespectAbility Lab for Entertainment Professionals with Disabilities is aiming to change this. Eight of the 30 participants in the 2021 Lab are directors and attendees of this event met six of them: Asha Chai-Chang, Ben Fox, Cashmere Jasmine, Jennifer Valdes, Carmen Vincent and Alaa Zabara! This session was moderated by RespectAbility 2020 Lab alumnus Andrew Reid.
Any questions? Please contact Tatiana Lee at [email protected].
Speaker Bios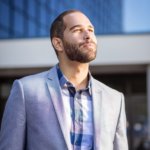 Moderator: Andrew Reid was born and raised in Kingston, Jamaica. He is a DGA Award winning director and recent graduate from the USC School of Cinematic Arts. His award-winning projects have screened at Slamdance, CAA Moebius, Paramount Pictures, LA Shorts, HollyShorts and over 40 other film festivals worldwide.
Reid is developing both narrative feature and episodic projects that have received support from the Tribeca Film Institute, Film Independent, The Gotham and Sloan Foundation. He was a director in the 2020 class of Film Independent's Project Involve and RespectAbility Summer Lab program. He is a recipient of the Easterseals Disability Services Fellowship and is represented at APA.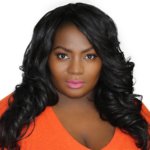 Born in Long Island, New York as the Jamaican/Cuban/Chinese/Jewish daughter to immigrant parents, Asha Chai-Chang is an Actuary by Trade turned Award-Winning Director/Writer with an invisible disability (tracheal stenosis). Miss Chai-Chang has been nominated and won numerous awards for her films that include, but are not limited to "Best Director," "Best Humor," "Best Ensemble," and "Best Short Film." In 2020 alone, Asha was named as Winner of 2020 Flip the Script Filmmaking Competition taking home awards for Best Director and Best Picture. She has been selected as a participant in the Summer 2021 RespectAbility Lab Entertainment Professionals with Disabilities, was a Finalist for the 2021 Blackmagic Collective All Access Career Initiative, is a Women of Color Unite #Startwith8Hollywood Mentee, and is a member of Alliance of Women Directors (AWD).
Miss Chai-Chang is a Diversity in Film Advocate, a Slamdance programmer, and a founding member of UNSTOPPABLE sponsored by HULU, a film program that features films created by disabled filmmakers and/or featuring talent with disabilities. UNSTOPPABLE has garnered the attention of YouTube, Google, Amazon Studios, IndieWire, and ScreenDaily.
She embraces the bicoastal life, hailing from the Queen City – Charlotte, North Carolina and serves as Co-Founder and Co-President for North Carolina Women in Film & Television (NCWIFT). Simultaneously, she has managed the promotion, nominations, and wins of four films in the current film festival circuit; These include "Cruise Control," "Spoiler Alert," "A.V.G," and "All by Design."
Miss Chai-Chang is the director and producer of the docuseries "AshaDorable." She is excited to produce two feature films currently in pre-production and wrote two feature-length scripts that she will direct within the next two years.
As CEO of her own diversified, culturally transformative production company, Love My Productions, LLC, Asha creates uplifting content with strong female characters and authentic representation in cast and crew to provide opportunities for BIPOC creatives and promote intersectionality and subcultures on screen. As a sought-out panelist and public speaker for Film Festivals, Universities, and Comic Conventions, she advocates for diversity, gender parity, and disability inclusion to amplify diverse and disabled voices.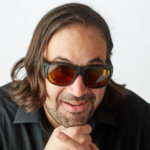 Ben Fox, the founder of the blindDANCE Film Festival, is returning to filmmaking after previously giving up on a lifelong dream. Only a few months after being featured amongst the first class of the GEN-Y Sundance Summer workshop, and having his short film premiering at the Gen-Y Theatre during the 2001 Sundance Film Festival, Fox was diagnosed with a progressive eye condition. Fox then turned to print journalism.
Fox draws much from his experience working as a city council beat reporter for a small town award winning newspaper. He also often worked with chambers of commerce for the paper. This work led to business consulting, and also opening a small business creating custom media, press releases and marketing plans.
Technology has advanced to the point where software and tools are becoming accessible to the blind and visually impaired. As such, Fox is back to filmmaking full time. He is returning to film with a flurry of shorts created over the past two years, leading up to the creation of a feature film See Sedona Blind, premiering in festivals this summer.
Fox has worked internationally, creating media and launching creative initiatives in both Tokyo and Mexico, in addition to collaborating with artists all over the world.He has partnered with some great teams to unite filmmakers who are blind, and they are creating a film festival specifically to show the world what the Working While Blind Film Crew can do.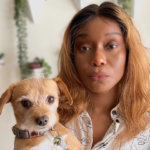 Cashmere Jasmine is a first-generation disabled Afro-Caribbean writer and director from South Florida, who creates provocative surrealist dramas. Her brand is dramas revolve around taboos and the complexities of identity seen through lenses of class, race, sexuality, and even criminality; deconstructing perceptions with her real-life experiences and dark humor.
Born to undocumented immigrants in South Florida, Cashmere Jasmine had goals of being a congress-bound attorney. Her aspirations turned into working in finance at Merrill Lynch after the 2008 recession, ironically, kidney failure shifted her path out of necessity. Unwilling to let something like kidneys get in her way, her entrepreneurial spirit went into overdrive as she started a photography business, using her early digital cameras to deliver photo and video assets. She learned everything she could about making media – from sales to pre and post-production.
After bribing the DP of an agency into a cinematography mentorship (don't ask), landing a small business grant, then encountering a series of unfortunate events, Cashmere's arduous journey led her from South Florida to Boston, to Southern California. Where she creates film and new media with a dedication to featuring BIPOCs on both sides of the camera, she has produced award-winning shorts "Bombs Bursting in Air" (L.A. Intl. Film Fest, 2020) and "Weenie" (Buffer Film Fest, 2019), primarily focusing on LGBTQIA+ and disability-inclusive stories. Her next project on her slate is "Sia" (2022), as she finishes post-production on her self-reflective identity series of shorts she wrote and directed, "Oreo" (2021)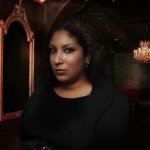 Jennifer Valdes was born in Queens, New York. She is an award winning independent filmmaker who has worked in the professional film industry for over 13 years. Jennifer is disabled and uses her strength, determination and passion to make award winning films despite her physical limitations. Jennifer is a director, producer, writer and professional video editor. She graduated from St. John's University with a Bachelor's Degree in Communications in 2005. Jennifer also worked at the New York Film Academy as a Teacher's Assistant in the Video Editing Lab, where she helped students with technical computer programs and taught Final Cut Pro Video Editing Instruction Classes to High School Students.
Jennifer first gained momentum in the indie film circuit for her slapstick horror/comedy feature film, Jack 'O' Slasher (2012), which was distributed worldwide. Her unique and eccentric film making style developed further with the release of her award winning short black and white, modern film noir, horror love story, Isabelle (2014). Isabelle won the Audience Choice Award at The Macabre Faire Film Festival 2015.
Jennifer wrote and directed a short film called Laid to Rest in 2017. The film is a psychological, thriller, drama with themes of romance and domestic violence. Laid to Rest had its Official NYC premiere at the Winter Film Awards Film Festival at Cinema Village movie theater and was awarded the winner of the Winter Fear Award for Best Horror Short Film in 2017.
Jennifer directed, produced and edited a blood donation awareness short horror film, in 2019, called The Blood is the Life. The film was nominated as a semi-finalist for the prestigious 2019 Etheria women in film festival, winner of the Best Editing Award at the New Jersey Horror Con, Film Festival Spring 2019 and Best Horror film at Comicpalooza Film Festival 2019 and a semi-finalist of the Women in Horror Film Festival 2020.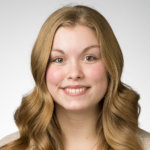 Carmen Vincent is a freelance video editor and documentary filmmaker based in Chesterton, IN with a fire inside her to engage with a diverse range of people and stories through her work.
Carmen believes everyone deserves to feel understood in their own skin and commits to telling raw, often misunderstood stories that amplify and validate people's authentic experiences. She uses her experience with OCD and Generalized Anxiety Disorder to pursue her work with empathy, curiosity, and an open mind.
Carmen holds a bachelor's degree in Digital Media from Valparaiso University and participates in numerous professional organizations such as FWD-Doc, D-Word, Women in Media, IDA, and others. She is a Nikon Storytellers Scholar, a participant in Adobe's Creator Camp, and a proud recipient of the Best International Director award at the Georgia Documentary Film Festival.
Her portfolio of work focuses on mental health, disability, sexuality/LGBTQ, nonprofit stories, and more. You can view her work at www.carmenvincent.com.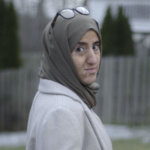 Alaa Zabara is an independent Hard-of-Hearing Yemeni-American Director and Cinematographer. Drawn to the power of photographs from an early age, she started to document the daily life around her through the use of a camera. These documentations became her conversation with, and introduction to, the world. She became attracted by the ability of cinema to change the hearts and minds of an audience, highlight the stories that need to be told, and to amplify the voices of the voiceless.
Her approach in telling stories is, through vision, to challenge herself in telling stories that come from personal experience and have a representation of what is usually untold or hidden. She expresses her take on the world creatively, insightfully, and humanely. She likes to play with perception and nudge the audience that they are watching something established by an Arab Hard-of-Hearing woman. Rather than trying to surprise the audience, she strives to unveil potential connections to the characters or the story, creating a new view of their own lives. She wants them to relate to her not as a filmmaker but as a human, filling the distance that comes between each of us.
Alaa is one of MiFILM 2021 Branded Lab fellow to demystify the process of working in the commercial industry and was a Semi-Finalists for the Paxeros 2020 inaugural WCCDP to direct a spot for Subaru.