As we enter National LGBTQ+ Pride Month (June) every year, we are reminded that disability cuts across all other underrepresented groups and communities. According to a recent study from LGBTmap.org, an estimated 3-5 million people in the LGBTQ+ community identify as having a disability, accounting for roughly one third of the entire LGBTQ+ community in the US. To celebrate these intersectional voices, RespectAbility highlighted a few of our friends and colleagues, including Nasreen Alkhateeb (Cinematographer & Senior Production Advisor at RespectAbility), Kiah Amara (NYC-based consultant, production coordinator and producer) Eric Ascher (Communications Associate at RespectAbility), Shea Mirzai (writer/producer) and Lenny Larsen (producer/director). The conversation was moderated by RespectAbility's very own Entertainment Media Fellow, Kelley Cape.

Speaker Bios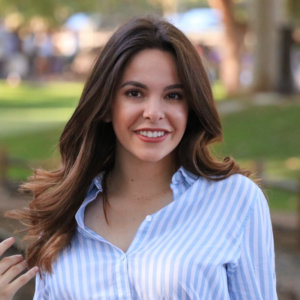 Moderator: Kelley Cape is an Entertainment Media Fellow with RespectAbility's National Leadership Program for Spring 2021. Cape has spent her professional and academic career galvanizing inclusive cultures everywhere she goes. From creating access to domestic independent agency, diverse STEM workforces and representation on Hollywood's screens, to directing research studies that challenge ideas of ableism and promote intersectionality, her dedication and passion for DEI is the center.
After working as a respite caregiver for individuals granted state funded living assistance for 3 years, she challenged her own caregiving agency to grow in sensitivity and awareness. Cape pitched a training reconstruction model to corporate executives that would offer anti-ableist strategies of caregiving that empower self-sustainable lifestyles. Chairing this project, she created research-based learning modules that celebrate disability and neurodiversity.
While working with the National Foundation for Autism Research, Cape empowered the neurodiverse community in San Diego as she bridged the tech industry with the STEM talent of young adults with autism. Traveling from company to company, Cape helped spread awareness of the competitive advantage that comes with a diverse workforce to tech powerhouses like Amazon and Qualcomm.
These opportunities exposed the obstacles that people with disabilities face in the professional world that are largely solidified by ignorance and lack of understanding. Cape turned to the entertainment industry as a channel to streamline the production of diverse and inclusive representation that would challenge the dangerous stereotypes holding back marginalized communities. With ViacomCBS's Global Inclusion team, she championed diversity by supporting their equity centered entertainment initiatives, managing the department's social media, creating engaging and informative graphics for celebratory heritage months and speaking on panels about best practices for recruitment seasons. Her work ensured the equal accessibility and opportunity to the impactful seats of the entertainment world, both in front of and behind the camera.
As a Communication and Entrepreneurship student at the University of Southern California, Cape used her academics to complement and further her passions of inclusion. She has directed her own research across two major studies: "An Exploratory Study into Neurodiverse Visibility in Television and Streaming" and "A Meta-Analysis of Linguistic History Towards Intersectional Feminism". Cape's success has led her to join USC's Annenberg Inclusion Initiative as a research assistant, where she codes new media for diversity metrics and progress.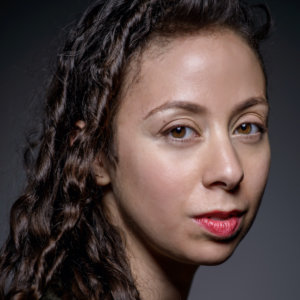 An award-winning cinematographer, Nasreen Alkhateeb's work amplifies under-represented voices by illuminating racial injustice, marginalized youth, melting ice, women peacekeepers, and the construction of the largest telescope NASA has ever attempted. Nasreen has a plethora of lenses she sees the world through. Her ability to motivate audiences is a direct result of being multi-heritage, BiPOC, 1st generation American, and making work through a disabled lens.
In 2020, Nasreen was chosen as the Lead Cinematographer for Kamala Harris' successful Vice Presidential campaign, and Oprah's series Uncomfortable Conversations with a Black Man. In 2019, she executive produced East of the River that screened the Tribeca Film Festival and Slamdance, and she captured two campaigns for NASA and the Women's March, in addition to the Director of Photography on two narrative films highlighting LGBTQ and disabled storylines. In 2016, Nasreen was awarded Cinematographer of the Year by NASA for her coverage of Operation IceBridge.
Nasreen has participated in the SUNDANCE Film Festival and developed programing for AFI DOCS, the Nantucket Film Festival, the Brooklyn International Film Festival, CINE, TIVA, and the EMMYS. She is a Senior Production Advisor at RespectAbility, and a mentee of the American Society of Cinematographers.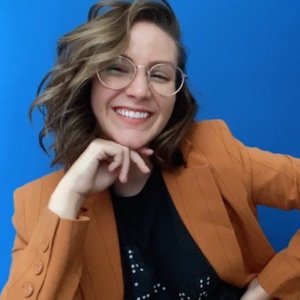 Kiah Amara (she/they) is a New York City based filmmaker, interdisciplinary artist, producer, consultant, and activist. Their work focuses on identity, fluidity, commonality, misconception, and all things "deviant from normal" – stories from the Disability, LGBTQ+, and Underrepresented Gender Communities. With over a decade of experience in Disability Art and Education with Nonprofits like Penguin Project, Chicago Children's Theatre, New York City Children's Theatre, Co/Lab, Actionplay, and others, they founded IndieVISIBLE Entertainment in 2018 as a way to provide safe and freeing creative space for Disabled artists and knowledge for non-disabled peers. IndieVISIBLE Entertainment has appeared at festivals across the country and consulted with organizations such as TIE (Theatrical Intimacy Education) and The Okra Project. Kiah designs Sensory Friendly Sets, inclusive production processes, and consults on everything from accessible integrated web design to Disability Justice on international and intersectional levels. Valuing a community approach, they have worked on dozens of projects from pre- through post-production with a focus on Production Access Management with Universal Design and fully integrated inclusion practices.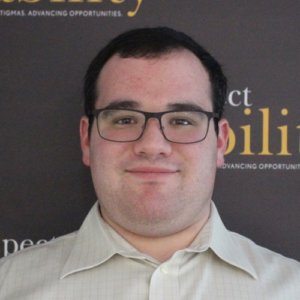 Eric Ascher (he/him) is the Communications Associate for RespectAbility. As the Communications Associate, he is responsible for supporting RespectAbility's Vice President, Communications in developing and implementing advocacy efforts and communications of various types. Ascher manages RespectAbility's social media channels, website and emails; organizes and develops webinars; and supervises Communications Fellows. Ascher graduated from Goucher College in May 2016 as a communications major and political science minor. He initially joined RespectAbility as a Communications Fellow in the Spring 2018 cohort. He was drawn to RespectAbility because, being on the autism spectrum himself, he knows that people with disabilities are capable of doing great work, just like everyone else.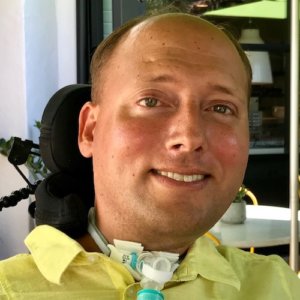 Lenny Larsen is a passionate, wildly creative, world changing individual who just happens to be stuck in a wheelchair after a life-changing spinal cord injury. Many thought this catastrophic event would end his career, but Lenny returned to the industry stronger and more creative than ever. An unstoppable powerhouse of creativity, Lenny has been making magic happen in nearly 27 countries for the past 20 years. Specializing in children's and family content, Lenny thrives on supporting and consulting on content that is inclusive, diverse, and often times life changing. (Lenny is a proud member of both the disabled community and the LGBT community.) While always confidential, he has consulted on works in development for most of the major studios, Walt Disney Imagineering, and major theatrical works.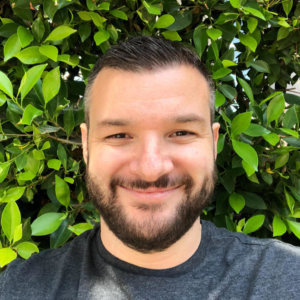 First generation Iranian-American, Person Who Stutters, and LGBTQ+ writer/producer, Shea Mirzai is a four-time honoree of Franklin Leonard's annual Black List. Mr. Mirzai has written features for Will Smith and Overbrook Productions and Tucker Tooley of Tooley Entertainment. He is also Executive Producer of Nat Geo's ORIGINS: THE JOURNEY OF HUMANKIND. After selling action-drama feature spec RUTH to AGC Studios and being hired to reboot the AMERICAN PIE franchise at Universal, Shea has launched Space Coyote Productions, a full service production company in which he is the founder & CEO.
A graduate of the University of California, Irvine with a B.A. in Film & Media Studies and African-American Studies, Shea combined the two into a unique program emphasizing Race & Representation.
He cut his teeth in glorious Hollywood, USA working for mini-major studio Relativity Media first as a Story Analyst and, later, as Head of the Story Department from 2008-2015. Mirzai is repped by Zero Gravity Management, APA Scripted Literary and GGSSC.