Read transcript
Download PowerPoint
Facebook, Twitter, Instagram and other social media platforms have become not just an important way to get out your message, but the most important way to get out your message. While everyone seems to have social media, a quick scroll through the average social media feed shows that we greatly vary in our ability to use these tools effectively and craft the messages that work. This workshop was designed to close that gap and will be useful not only to contribute to nonprofits, but in anything that you want to do.
Speaker Bios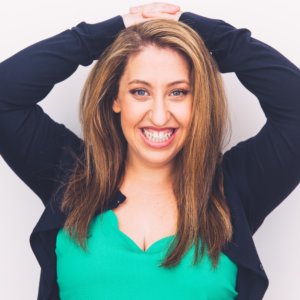 An internationally known disability and mental health advocate and professional stand-up comedian, Pamela Schuller's stories of growing up in a body she had no control over are engaging, powerful, a little bit heart-wrenching, and unapologetically funny.
Pamela has performed in six countries, almost every state in the US, and for more than 65,000 kids, teens, and adults. She holds a BA in Psychology and Youth Outreach Through the Arts and an MA in Child Advocacy and Policy, where she focused her studies on creating comedy and improvisational theater programs as a tool for youth with disabilities to improve self-advocacy skills. She has grown that skillset into a repertoire that teaches kids and teens to be proud of who they are, communities to be deeply inclusive, and corporate teams to be innovative and learn to make smart, bold moves. From squeaky clean to working blue, she gets audiences of every age comfortable and laughing through storytelling and humor.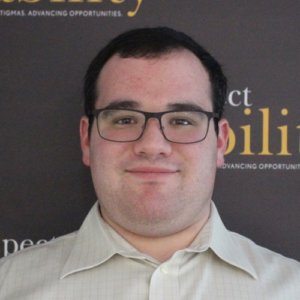 Eric Ascher (he/him) is the Communications Associate for RespectAbility. As the Communications Associate, he is responsible for supporting RespectAbility's Vice President, Communications in developing and implementing advocacy efforts and communications of various types. Ascher manages RespectAbility's social media channels, website and emails; organizes and develops webinars; and supervises Communications Fellows.
Ascher graduated from Goucher College in May 2016 as a communications major and political science minor. He initially joined RespectAbility as a Communications Fellow in the Spring 2018 cohort. He was drawn to RespectAbility because, being on the autism spectrum himself, he knows that people with disabilities are capable of doing great work, just like everyone else.