Los Angeles, March 4 – The Good Doctor is not unfamiliar with handling issues of diversity and inclusion especially when it comes to people with disabilities. In the most recent episode, "Decrypt," that aired on February 22, The Good Doctor once again showed audiences that telling stories about disability with authentic casting creates dynamic stories.
While the hospital is dealing with a cyber attack from hackers looking to extort the hospital for their data, the doctors have two patients they must save before it's too late.
What makes this episode such a good representation of disability is that it pushes past traditional disability narratives and creates interesting complex characters with disabilities who are played by people with disabilities.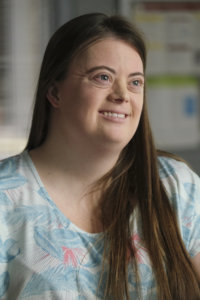 Caley Versfelt, an actress with Down syndrome, plays Jamie, a young woman waiting on the kidney transplant list. While this is a simple, yet familiar storyline, in the medical television genre, this story adds another dimension – highlighting how difficult it is for people with Down syndrome and other intellectual and developmental disabilities to receive an organ donation. The National Down Syndrome Society has a toolkit on nondiscrimination in organ transplantation laws that provides more information.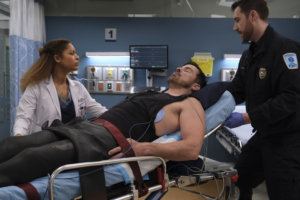 Then there's Kurt Yaeger who plays Cort Graham, an amputee who lost a leg in a drunken motorcycle accident and now purports to be a philanthropist and motivational speaker. After being mistaken as a cancer survivor, Cort goes on to become a national advocate and raises millions of dollars. His mischaracterization of his disability is a mistake that will haunt him his entire life. In a moment of weakness, he makes a mistake that would allow him to help raise millions that has helped others in their time of need.
This is the type of layered complexed character people with disabilities want in terms of representation in film and television. Yes, Yaeger's character has a disability and it is a part of his storyline, but he's more than an inspirational character; he is a flawed, fallible human being. Although he is not a main character or even a recurring character, this character is so fleshed out, he could carry a series on his own.
The Good Doctor understands the one unifying truth about people with disabilities.
That they are people. People with disabilities are brothers, sisters, gamers, adrenaline junkies, chefs, and anything else you can think of. Yes, having a disability affects their lives, but it is not the sole defining feature. Dynamic fleshed-out characters with more depth and nuance to them than their disability is what good disability representation looks like.
This episode was a win. It was a win for The Good Doctor. It was a win for the writers. It was a win for the actors with disabilities. It was a win for disability representation as a whole.