A Resource Guide to Achieving Economic Independence and Inclusion Through Employment and Entrepreneurship
Developed by Ollie Cantos, People with Disabilities at Work is a brand-new resource to support the aspirations and accomplishments of students with disabilities, jobseekers, entrepreneurs with disabilities, and their families.
People with Disabilities at Work is a step-by-step guide covering critical topics around employment best practices, civil rights in the workplace, accessing services, closing the gap in education outcomes, and expanding career options for jobseekers with disabilities. This guide also explores how to drive greater inclusion in the non-profit sector, success in the private sector, and even how to become an entrepreneur with disabilities.
The audience for this guide is as wide and diverse as the disability community itself. Maybe you are a jobseeker with disabilities who wants to better understand work incentives and benefits planning. You might be a parent or a teacher who is helping your student with disabilities become a better self-advocate. Or maybe you are an employer who wants to embrace disability as part of your pursuit of a talented workforce and a more equitable workplace. Whoever you are, you will find something useful in this incredible new ebook.
Speaker Bios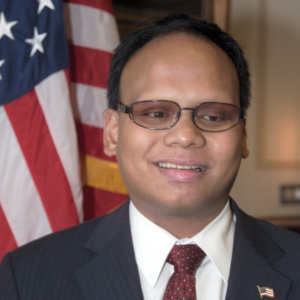 Keynote Speaker: Ollie Cantos is the Vice Chair of RespectAbility's Board of Advisors. Cantos has been active in the civil rights arena since 1990.  He is Special Assistant to the Acting Assistant Secretary for Civil Rights at the U.S. Department of Education, Attorney Mentor for the American Bar Association Commission on Disability Rights, Vice President of the Virginia Association of Parents of Blind Children, and Member of the United States Coast Guard Auxiliary.
Past positions include Staff Attorney and Director of Outreach and Education at the Disability Rights Legal Center, General Counsel and Director of Programs at the American Association of People with Disabilities, Special Assistant and later Special Counsel to the Assistant Attorney General for Civil Rights at the U.S. Department of Justice, and Associate Director for Domestic Policy at the White House under President George W. Bush. Prior leadership posts include Vice Chair of the President's Committee for People with Intellectual Disabilities, Legal Officer for the Coast Guard Auxiliary, Vice President of the Legal Aid Foundation of Los Angeles, Chairman of the Board for Scholarships for Eagles, President of the California Association of Blind Students and the National Association of Blind Students, and member of the boards of directors of the ENDependence Center of Northern Virginia, the Blind Children's Center, Community Lodgings, the California Association to Promote the Use of Braille, the National Federation of the Blind of California, Loyola Marymount University Alumni Association, and Loyola Law School Alumni Association.
But Ollie is most grateful for his adoption of three blind triplet boys – Leo, Nick, and Steven.  Their compelling story has been told by National Public Radio, PEOPLE Magazine, The Washingtonian Magazine, USA Today, and videos that went viral on NowThis.com, HeartThreads.com, and others. In addition to local media coverage, they were featured as Persons of the Week on ABC's World News Tonight with David Muir In December 2017 for attaining the coveted rank of Eagle Scout as part of Boy Scouts of America. Their story has now reached a grand total of more than 53 million views.
Moderator: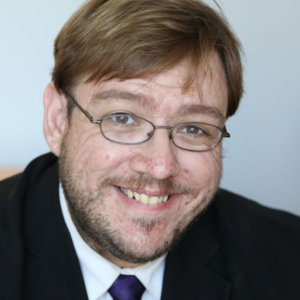 Philip Kahn-Pauli is the Policy and Practices Director of RespectAbility, a nonprofit organization fighting stigmas and advancing opportunities so people with disabilities can fully participate in all aspects of community. He educates leaders at the federal and state level about best practices to expand opportunities for people with disabilities. Kahn-Pauli coordinated the development and distribution of both the Disability Employment First Planning Toolkit and Disability and Criminal Justice Reform: Keys to Success report. He frequently organizes accessible webinars on best practices, which are attended by workforce boards, agencies, VR, disability organizations, public officials, artists and more – reaching a national audience of more than 2,000. Kahn-Pauli also speaks at national and regional conferences for workforce boards, agencies and professionals.
Kahn-Pauli serves as the co-chair of the Employment and Training Task Force of the Consortium for Citizens with Disabilities (CCD). He works with more than 110 national disability organizations to impact federal policy and move the disability employment agenda forward at the national level. At the state level, Kahn-Pauli advocates for cost effective solutions, replicable models and school-to-work transition programs for youth with disabilities.
Kahn-Pauli's career in disability began with several years of work at a local nonprofit focused on traumatic brain injury. He holds a master's degree in social policy and philosophy from the George Washington University and a bachelor's degree from the University of Denver. Raised by a single mother with serious chronic health issues, he is deeply committed to building a better future for people with disabilities.