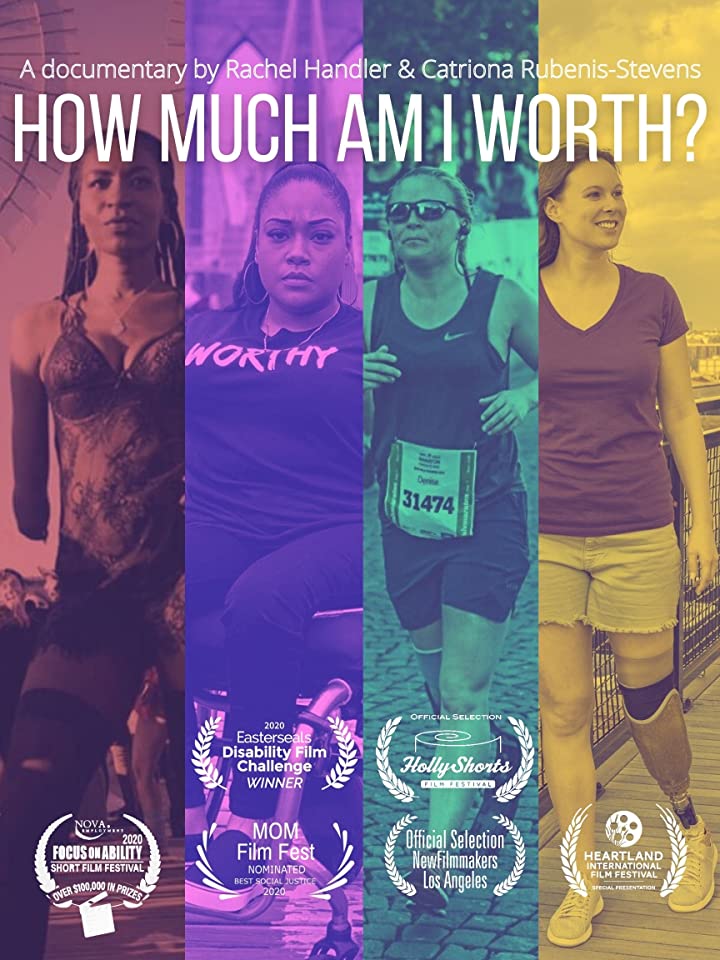 Los Angeles, Feb. 11 – Since the beginning of the COVID-19 pandemic, UnitedHealth has taken in $9.2 billion in profit, forcing filmmaker Rachel Handler to ask herself the question, "how much am I worth?" The answer, $1,165.62.
Starting Friday, Feb. 12, Handler's short film, aptly titled "How Much Am I Worth?" directed by Handler and Catriona Rubenis-Stevens, is screening at the 2021 Slamdance Film Festival. "How Much Am I Worth?" follows the story of four women with disabilities and their experience with the American healthcare system that is failing them.
The short opens with Handler dealing with the financial repercussions of surgery in America. In the height of a pandemic, she is forced to choose between paying rent and paying the bill for her anesthesia for her intensive surgery. You instantly feel her frustration dealing with a system that values money over people, a sentiment shared by the other three women in the film.
It takes less than five minutes to understand the struggles these women deal with on a daily basis. However, their struggles don't stem from having a disability, but instead stem from a system that profits off of those with disabilities.
Each of these women bring to light a different financial obstacle that comes with living with a disability in America. Model and actress Jaleesa Graham recounts having to justify her need for a prosthetic right arm while being questioned by the insurance company, based on the justification that she has full function of her left arm. On the other hand, Registered Nurse Andrea Dalzell has had to fundraise for every wheelchair she's ever owned, each costing upwards of $10,000. Denise Castelli adds a different perspective, sharing her experiences firsthand of the vast differences between the American and European healthcare systems and their astronomical price differences.
The true power of this documentary is its ability to capture the systemic issues in America's healthcare system in a short amount of time. "How Much Am I Worth?" is an eye-opening look into the profit hungry healthcare system that preys on those who need it most. The Organization for Economic Development and Cooperationstates, "per-person healthcare spending in this country is about twice the average amount for all comparable countries… France, Canada, Japan, Britain, Australia — their citizens pay less than half of what we [United States] pay."
Beyond the cost of medical care and devices, people with disabilities face many medical professionals who do not prioritize their care. Researchers at Harvard Medical School and Massachusetts General Hospital recently found that negative perceptions of patients with disabilities are widespread among physicians – to a degree they say is 'disturbing' – leading to lesser standards of care for disabled individuals during the COVID-19 pandemic and beyond.
Films like Handler's go a long way in changing this. Just 2.3 percent of characters in the 100 top-grossing films of 2019 and 8 percent in family films have a disability. With one-in-five people having a disability in the U.S. today, the lack of representation means that millions of people are unable to see themselves reflected in films today. This lack of representation has real-life consequences – in education, employment, healthcare and more. Handler's film both shows people with disabilities in a very authentic light and brings attention to an issue of great importance to the livelihood of disabled people.
This short is a must watch at the upcoming Slamdance Film Festival and will have you demanding a restructuring of America's healthcare system.