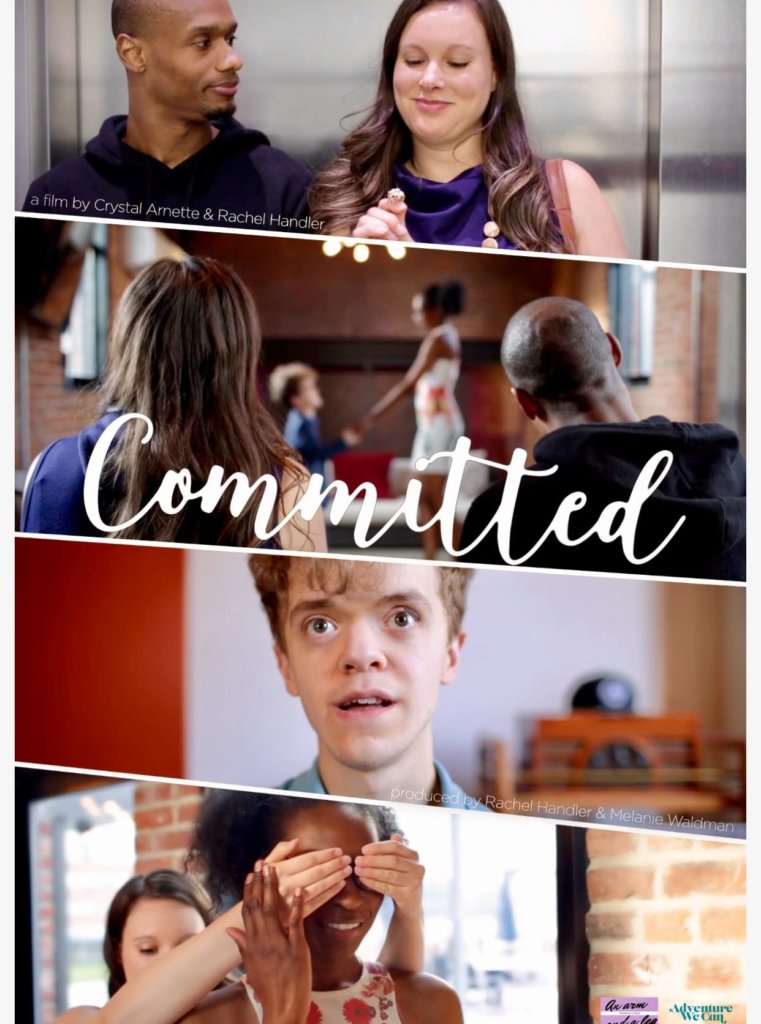 Los Angeles, Feb. 12 – Committed is a charming short film that is showing at the 2021 Slamdance Film Festival about a man planning a proposal to his girlfriend. He consults their best friends to help him plan the perfect proposal. The two friends view this as the couple leaving them and they decide to sabotage the proposal by giving him bad advice.
Committed was created during the Easterseals Disability Film Challenge. "We had only one weekend to write, film and edit," said co-director, co-writer and co-star Rachel Handler, who also is an alumna of the 2020 RespectAbility Summer Lab. "The genre was 'Buddy Comedy' and there were a few themes we could choose from, we chose something like 'an unlikely duo.' My favorite part of creating a film is collaborating with my friends and colleagues, so I wrote the script with my co-producer Melanie Waldman and our friend Kara Moulter."
In my opinion the best thing about the short is that the characters have disabilities, but it is never mentioned at all. The story is written in such a way that the characters could be anyone, with or without a disability. In this case they are all disabled, but it is not made to be a huge plot point.
"We decided that since every single cast member has a disability, we would not include disability in our story," Handler said. "I think that sometimes seeing disability without talking about it can be just as powerful as including it in the story. As a whole, authentic disability representation is so lacking in the entertainment industry that stories that include disabled bodies without an explanation of how the disability happened or why the disability is important are groundbreaking and empowering for the disabled community."
One in four adults in the United States live with a disability of some kind. This ratio is not properly represented in entertainment by any means. This is why it is so important and groundbreaking that the cast of Committed has a variety of disabilities. Colin Buckingham is a little person. Jaleesa Graham was born with a limb difference. Damond McFarland and Rachel Handler are both leg amputees.
"When I lost my leg in a car accident, I didn't even know what a prosthetic leg looked like," Handler said. "Making Committed was a chance to gather my friends and create a story starring disabled actors, without the story discussing their disabilities. After all, disabled people are still just people: human beings with messy relationships trying to keep our personal and professional lives from going up in flames."
Committed was produced by Rachel Handler and Melanie Waldman, directed by Crystal Arnette and Rachel Handler and written by Rachel Handler, Kara Mounter and Melanie Waldman.