Presented in collaboration with Film Independent
This panel informed and ensured that not only films are accessible, but that accessibility is kept in mind throughout the entire process. Having people with disabilities behind and in front of the camera makes for better and more inclusive stories, even if the project is not disability related. Introduced by Film Independent's Josh Welsh and moderated by RespectAbility's Tatiana Lee, this panel covered accessibility touch points throughout the entire filmmaking process, from hiring and casting disabled talent, making film sets accessible, and ensuring that the film itself is accessible. Attendees heard first-hand from other filmmakers on the festival circuit on how they were able to implement best practices.
Moderator: Tatiana Lee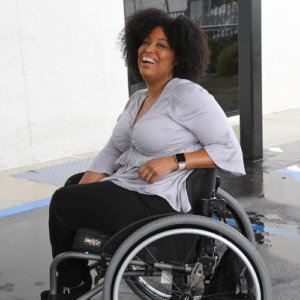 Tatiana Lee is an award-winning actress, international model and Hollywood influencer. She serves as a Hollywood Inclusion Associate at RespectAbility, a nonprofit organization whose mission is to fight stigmas and advance opportunities so people with disabilities can fully participate in all aspects of community.
Growing up in Coatesville, Pennsylvania, Lee felt unseen in popular media – and when she told people of her ambitions to be an actress and model, they laughed.
Notwithstanding, Lee moved to Los Angeles to pursue her acting career. She learned how to harness social media's power to speak boldly about accessibility and inclusion in mass media, due to the lack of access and opportunities for herself and others with disabilities.
She is the voice behind the Accessible Hollywood brand, which highlights her journey as an actress, model and lifestyle influencer born with Spina Bifida.
She quickly has become a sought-after speaker for brands like Apple, Bank of America, Human Rights Watch and the LA Film Festival, to name a few.
Lee was in one of Apple's first ad campaigns featuring people with disabilities using Apple's accessible features and products.  Some of Lee's credits include "Stand Up," which premieres at Superfest during fall 2020 and "Coffee with Tim Cook, CEO of Apple."
She also has appeared in modeling campaigns for Target, Zappos, Apple and more. She was the 2018 recipient of the Reeves Acting Scholarship from The Christopher & Dana Reeves Foundation for her contribution to further disability inclusion in film and media.
Currently working at RespectAbility, Lee consults on a variety of TV and film projects, conducts training for studios and production companies including NBCUniversal, Netflix and The Walt Disney Company, and assists with RespectAbility's Lab for Entertainment Professionals with Disabilities.
In her spare time, Lee continues to train and grow momentum in her acting and modeling endeavors.
Shireen Alihaji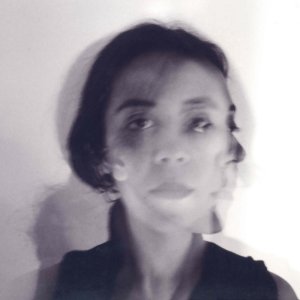 Shireen Alihaji is a poet/filmmaker from Los Angeles covering stories on labor rights, environmental justice, hate crimes, trafficking, sexual violence, capital punishment, health care equity, immigration and accessibility for people with disabilities. Her revolving identities (Latinx, Iranian, Muslim Disabled) inspire her to hold space for intersections and advocate for all. She believes that in a society that systematically demolishes concepts of home including; people, land and histories, it is radical to tell stories. Our histories have survived through memory. When we remember we correct our displacement. Film is a way we reclaim narratives and restore truth if we collectively choose to remember.
After supporting writing/directing initiatives for major film studios, she transitioned into community scale media organizing and co-founded an LA-based media cooperative that supports the restoration of voices through story sharing and education. She is in development with her film Blue Veil which has was placed on the inaugural Black List X Muslim List, inaugural Cannes Screenplay List and was published in The Blue Print for Muslim Inclusion (Pillars Fund, Riz Ahmed / Left Handed Films, USC Annenberg Inclusion Initiative).
In her free time, she volunteers as a videographer for the Women's Mosque of America and teaches filmmaking workshops for youth. Her work has been featured in Muslimgirl.com, LA Times, KCET and Frontline, the University of Michigan and she has presented at Columbia University through The Muslim Protagonist. You can learn more about her at www.shireenalihaji.com.
Nasreen Alkhateeb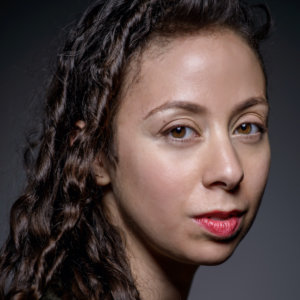 An award-winning cinematographer, Nasreen's work amplifies under-represented voices by illuminating racial injustice, marginalized youth, melting ice, women peacekeepers, and the construction of the largest telescope NASA has ever attempted. Nasreen has a plethora of lenses she sees the world through. Her ability to motivate audiences is a direct result of being multi-heritage, BiPOC, 1st generation American, and making work through a disabled lens.
In 2020, Nasreen was chosen as the Lead Cinematographer for Kamala Harris' successful Vice Presidential campaign, and Oprah's series Uncomfortable Conversations with a Black Man. In 2019, she executive produced East of the River that screened the Tribeca Film Festival and Slamdance, and she captured two campaigns for NASA and the Women's March, in addition to the Director of Photography on two narrative films highlighting LGBTQ and disabled storylines. In 2016, Nasreen was awarded Cinematographer of the Year by NASA for her coverage of Operation IceBridge.
Nasreen has participated in the SUNDANCE Film Festival and developed programing for AFI DOCS, the Nantucket Film Festival, the Brooklyn International Film Festival, CINE, TIVA, and the EMMYS. She is a Senior Production Advisor at RespectAbility, and a mentee of the American Society of Cinematographers.
Speaking engagements: Disney's The Power of Inclusion, TED, AwesomeCon, StoryCode, Filmgate Miami, Light City Baltimore, NASA Women in Action, Bus Boys & Poets, PORTALS, AMPM, Manhattan Mornings, George Washington University, Ohio University, and Pratt Institute
Her content can be seen on Harpo Productions, NASA, Netflix, Amazon, IFC, BBC, NPR, UNITED NATIONS, SXSW, AMC, Discovery, and WITNESS.
Andrew Pilkington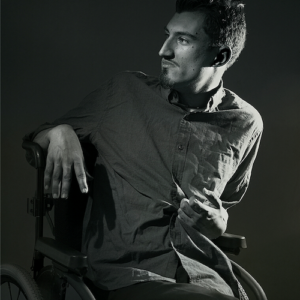 Andrew Pilkington is a producer living in Manhattan. He has worked for award winning directors such as: Alex Gibney and Morgan Spurlock. Andrew has produced four feature length films which he wrote, directed, edited, and produced. He also created a series of videos that explored technology for people with disabilities in collaboration with the Institute of Human Centered Design. Andrew has successfully funded his productions through crowdsourcing and other social media. Born with cerebral palsy, Andrew takes a nonchalant view of his disability. He is a graduate of the Harrington School of Communication and Media at the University of Rhode Island where he won the Film Excellence Award in 2014. He regularly attends the Sundance Film Festival since 2007.
He produced and co wrote the movie Best Summer Ever which is a feature musical staring actors with disabilities It was selected into the SXSW Film Festival 2020. It was awarded the Final Draft Screenwriter Award prize.
Leah Romond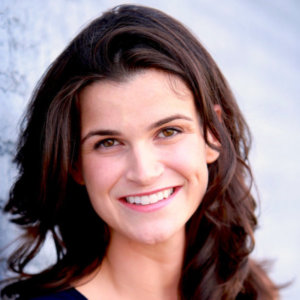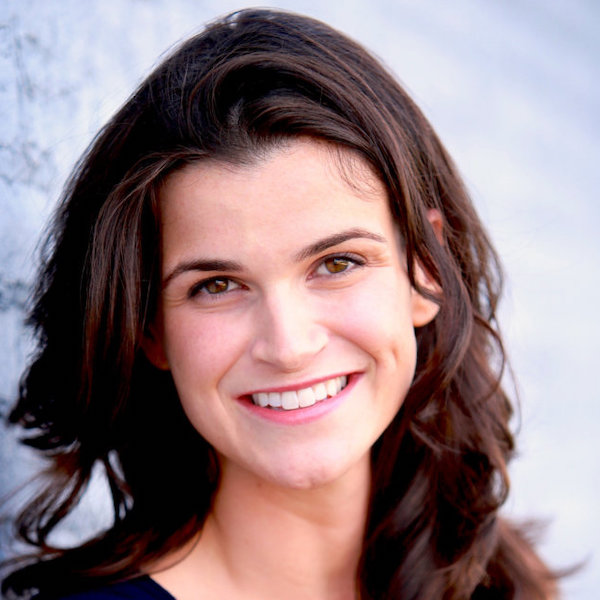 Leah Romond is an attorney, producer and advocate for full disability inclusion in film and television production.
Romond's recent project, Best Summer Ever, is a feature-length original musical created entirely by an integrated cast and crew of talent with and without disabilities. The film was slated to begin its festival run with a SXSW 2020 World Premiere, and was awarded the SXSW Final Draft Screenwriters Award. Romond continues to work toward authentic disability representation in front of and behind the camera as a Senior Production Advisor for RespectAbility.
Joey Travolta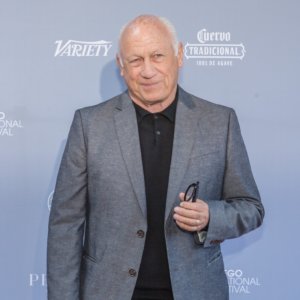 Joey Travolta runs a filmmaking program for individuals with developmental disabilities at 6 partner studios across California via Inclusion Films in association with Futures Explored, Inc. and Options for All.
Carol of the Bells, directed by Joey Travolta with a crew of 70% individuals with developmental disabilities earned the Audience Favorite Feature award at the San Diego International Film Festival in 2019.
When asked what drives his passion for inclusion, Travolta shared "My father raised us in an environment of inclusivity. Family was important, kindness was important, everyone was equal and everyone was welcome. That's what first led me to being a special education educator. Partnering that passion for equality with filmmaking has become my life's work. I want everyone to have that sense of belonging when they are trained by us, come to our camps or work with us on a film. That sense of belonging brought out the best in everyone – and allowed for an environment for this talented diverse team to create an award winning feature film. No small feat. I'm looking forward to sharing their work on Carol of the Bells and helping to create a shift in employment opportunities for individuals with developmental disabilities."
Jevon Whetter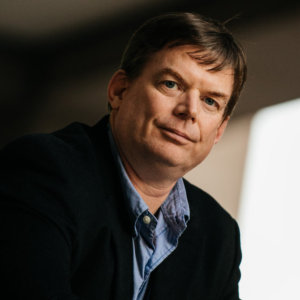 Jevon Whetter earned his MFA in Producing from the American Film Institute Conservatory, where he produced over four different short narrative films, directed fight scenes as fight director, and worked on over fifteen short films. Jevon produced a well-received short AFI thesis film, SHORT ON TIME, starring Frances Bay that aired on the ShortsTV cable network. Few years ago, Jevon co-produced, CODA, a short USC thesis film written and directed by Erika Davis-Marsh, starring CJ Jones and Ryan Lane.
Along with his brother, Delbert, Jevon participated in the 2019 Producer's Guild of America's Power of Diversity workshop for his feature film project, FLASH BEFORE THE BANG. His screenplay was recently showcased at the Disability Scene Showcase at the Writer's Guild of America and was selected by Film Independent for its 2018 Producing Lab program. FLASH BEFORE THE BANG is a recipient of the 2019 SFFILM Rainin Grant.
In 1992, Jevon first launched his professional career in the performing arts right after graduating from Gallaudet University when he was hired to perform with the internationally acclaimed National Theatre of the Deaf (NTD) mainstage touring production company, touring North America and Ireland. Jevon also holds a Master of Arts in Theatre Arts from San Diego State University with honors from the Phi Kappa Phi Honor Society. Jevon founded the Performing Arts program at the California School for the Deaf, Riverside and taught High School Drama classes for ten years. During his graduate school years, Jevon also studied under fight director Gregory Hoffman at the Dueling Arts Academy, receiving extensive stage combat training in six different weapon-fighting styles in Las Vegas, Nevada and Honolulu, Hawaii.
As the adjunct professor of ASL and Deaf Theatre course at California State University – Northridge for the past eight years, Jevon wrote and directed several theatrical productions for the stage: SURDS, HAT IN THE SAND, THE JUMPER, ASL CURSE, EPHPHETA, and REEL CREATURES as well as Glenn Devlin's THE ASSIMILATION.
Jevon's professional stage experience includes NTD's OPHELIA tour and appearances at the Deaf West Theatre in ALADDIN, A CHRISTMAS CAROL, and Mark Medoff's ROAD TO REVOLUTION. Jevon worked at the Fountain Theatre as an ASL Dialogue Coach, along with Lisa Hermatz, for their award-winning production of ARRIVAL AND DEPARTURE. Jevon's professional credits as a director for the stage include Samuel Beckett's KRAPP'S LAST TAPE at Deaf West Theatre and FALLING ON DEAF EYES at the 2019 Hollywood Fringe Festival, which he co-wrote with Justin Maurer.
Jevon currently works as an educator in the Los Angeles Unified School District and continues to work as a producer, director, and writer for numerous stage and film projects in Los Angeles, where he resides with his wife, Kimberly, and son, Robert.