Read transcript
Download accessible PowerPoint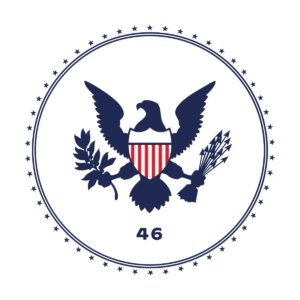 Every new president can choose a team to advance their agenda. Thus, the incoming Biden-Harris Administration will have more than 9,000 new political jobs, all of which are listed in the "Plum Book". There are also numerous part time board and commissions where you could have a voice on behalf of underrepresented groups while making our country better.
RespectAbility is a proud partner of www.InclusiveAmerica.org, a nonprofit which is working to develop slates of qualified diverse candidates for every relevant position so we can provide a positive alternative to the status-quo. We are working to support policies that increase diversity, equity and inclusion in the public sector. For example, we supported their Pledge for Diversity, Equity, and Inclusion.
Learn from an expert panel who discussed navigating the "Plum Book" and identified the process for being considered for political appointments. Learn how YOU can make a difference in the next Administration!
Speaker Bios
Janet LaBreck (Moderator) – RespectAbility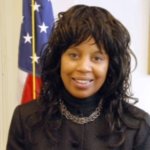 Janet L. LaBreck (she/her/hers) is a Vice Chair of RespectAbility's Board of Directors. In February of 2013, President Barack Obama announced some key administration posts, including his intent to nominate LaBreck, known as a national thought leader and key note presenter as the Commissioner of the Rehabilitation Services Administration (RSA), within the United States Department of Education. In August of 2013, LaBreck was confirmed by the United States Senate as the Commissioner of RSA. RSA was established to provide leadership and resources to assist state and other agencies providing vocational rehabilitation services (VR) to individuals with disabilities to maximize their employment, independence and integration into the community and workforce.
Under her leadership, LaBreck was responsible for promulgating the most substantive regulation changes to the Vocational Rehabilitation program in over 15 years. She began her 27-year career in 1985 with the Massachusetts Commission for the Blind (MCB) where she served as Commissioner during the last six years of her appointment by Governor Patrick until her transition to Washington, D.C. She is also the recipient of numerous awards and honors including an Honorary Doctoral Degree from New England College of Optometry (NECO) for her innovative partnership which resulted in the establishment of a mobile eye care clinic for individuals with low vision conditions and was honored in 2017 by NECO who dedicated the Janet L. LaBreck Center for Low Vision Rehabilitation clinic in her honor in recognition of her commitment and dedication to the field of blindness. Most recently, LaBreck has established Janet L. LaBreck Consulting LLC in addition to becoming a contributing partner for Synergy Consulting Partners.
Mark Hanis – Inclusive America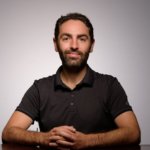 Mark Hanis (he/him/his) is the co-founder of Inclusive America, a nonprofit to increase diversity in government. A serial social entrepreneur, Hanis is a research fellow with Stanford University's Center for Human Rights and International Justice. In addition to co-founding Inclusive America, Hanis also co-founded Progressive Shopper, a technology company to harness conscious consumption. Previously, Mark has helped found several social impact organizations: the Beeck Center for Social Impact & Innovation at Georgetown University to engage global leaders to drive social change at scale; the Organ Alliance (now ORGANIZE) to address the unnecessary deaths due to a shortage of transplantable organs; and United to End Genocide to empower citizens and communities with the tools to prevent and stop genocide. Mark also served as a White House Fellow, working in the Office of Vice President Joe Biden as the National Security Affairs Special Advisor for South America, Africa, and Human Rights. He has been awarded several fellowships for social entrepreneurship, including Ashoka, Echoing Green, Draper Richards Kaplan, and Hunt Alternatives Prime Movers, and was named a Young Global Leader by the World Economic Forum. A graduate from Swarthmore College with a degree in political science and a minor in public policy, Mark is a 2006 Echoing Green Fellow.
Sabrina Joy Stevens – Color Of Change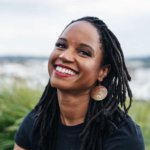 Sabrina Joy Stevens (she/her/hers) is Campaign Director for Democracy at Color Of Change, where she runs campaigns related to voting rights, the 2020 Census, and fair maps and representation. Over the course of her career, she has been a teacher and writer, and has served as a full-spectrum communications strategist, organizer, and trainer for a variety of grassroots campaigns, organizations, and unions. Her words and work on issues related to power, identity, and democracy have appeared in a range of outlets, including MSNBC, The Washington Post, Sirius XM Progress, TIME.com, CNN.com, Education Week, The American Prospect, The Hill, Roll Call, and elsewhere.
Amy Hinojosa – MANA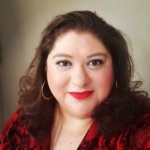 Amy Hinojosa (she/her/hers) is President and CEO of MANA, A National Latina Organization, the oldest and largest Latina membership organization in the United States. Since 1974, MANA has been the leading voice for Latinas in the areas of health, financial well-being, education and technology access, environmental concerns, civil rights and diversity and inclusion. Amy is responsible for the operations and educational programming of the national organization, and national advocacy efforts. Amy currently serves as Vice Chair for the Hispanic Association on Corporate Responsibility, Treasurer of the National Hispanic Leadership Agenda, and Vice Chair of the Hispanic Technology and Telecommunications Partnership.
Courtney Lamendola – RepresentWomen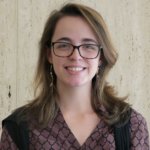 Courtney Lamendola (she/her/hers) is the Director of Research at RepresentWomen, a nonprofit with the mission to strengthen our democracy by advancing reforms that break down barriers to ensure more women can run, win, serve, and lead. Over the past few years, Courtney has worked to coordinate team research, develop web content, and recruit interns to work with the RepresentWomen team. Some of her recent work includes the 2020 Gender Parity Index, 2020 Ranked Choice Voting Report, and contributions to ongoing research on the history of Women and the U.S. Presidency. As RepresentWomen's Research Director, Courtney is committed to finding new ways to share her team's knowledge of systems strategies and other best practices for women's representation, both in the U.S. and around the world, with new audiences. Prior to joining RepresentWomen full-time, Courtney obtained an M.A. in International Relations and Economics from Johns Hopkins University SAIS, and a B.A. in Political Science from Providence College.
Zeke Stokes – ZS Strategies, LLC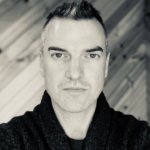 Zeke Stokes (he/him/his) is the founder of ZS Strategies, LLC, where he assists clients with building public relations and marketing campaigns that reach new audiences and lead to big wins. Stokes is a Democratic strategist, LGBTQ rights leader, producer, and media consultant with more than two decades of experience helping candidates, organizations, artists, and brands make progressive change that creates impact.
As an LGBTQ rights leader, Zeke has been at the center of nearly every successful moment in the fight for equality over the last decade. As former Chief Programs officer at GLAAD – the world's largest LGBTQ media advocacy organization – he was an architect of the resistance to the Trump presidency, creating and leading the Trump Accountability Project, which was at the forefront of calling out the Trump Administration for its anti-LGBTQ agenda and actions. As a consultant to GLAAD, he advised the organization's highly successful 2020 effort to engage LGBTQ voters.
As communications director for Servicemembers Legal Defense Network, he led movement messaging and strategies that culminated with implementation of the repeal of "Don't Ask, Don't Tell," paving the way for open military service by gay, lesbian, and bisexual service members. He was the lead publicist for military families who filed suit in federal court following the repeal in order to overturn the so-called Defense of Marriage Act at the U.S. Supreme Court and provided many of the most compelling media narratives that led to the Court declaring marriage equality the law of the land in 2015.
Prior to his leadership in the LGBTQ movement, Zeke led winning campaigns for Democrats in his home state of South Carolina, held various positions in national campaigns for U.S. Senate and President, and served as Communications Director for the South Carolina Democratic Party.
Zeke is an executive producer of the award-winning 2018 documentary TransMilitary, documenting the lives of transgender service members in the face of opposition by the nation's then Commander-In-Chief. He is also executive producer of the annual Concert For Love and Acceptance in Nashville, TN, which supports a more inclusive environment for LGBTQ artists and fans in country music.