National organization RespectAbility calls for leaders with disabilities and their proven allies to be included in the incoming Biden-Harris administration.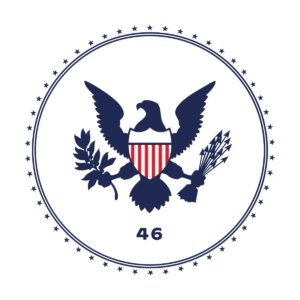 Washington, D.C., December 7 – With only weeks to go until Joe Biden is inaugurated as the 46th President of the United States, the Office of the President-Elect is rolling out names and nominees for critical cabinet positions throughout the federal government. However, despite repeated promises to build a cabinet that will "look like the country," the national disability inclusion organization RespectAbility is expressing concern about the critical need for more leaders with disabilities among those announcements.
"If the President-Elect wants to build the best team that he can, then he needs to ensure more leaders with disabilities and our proven allies are represented across the total scope of government," said Jennifer Laszlo Mizrahi, President and CEO of RespectAbility. "The decisions made in the months ahead by the Biden-Harris administration are going to significantly impact the one-in-five Americans living with disabilities. Out of the more than 500 people named as part of the transition process, we only know of four individuals who have public disabilities or disability experience."
The 61 million Americans who have disabilities are impacted by a range of issues as diverse and broad as the wider challenges facing the nation. The disability community faces critical barriers entering and maintaining employment in the general labor market. Those barriers have worsened due to the economic crisis created by the pandemic.
"Leaders with lived disability experience and our proven allies deserve opportunities to serve their country in a variety of administrative roles," added Matan Koch, Director of RespectAbility California and a past political appointee himself. "Decisions made at the Departments of Health and Human Services, Education, Labor, Housing and Urban Development, Transportation, State, and Justice, and the Consumer Financial Protection Bureau impact people with disabilities in critical ways and those decisions need to be shaped by leaders with disabilities appointed to serve at the highest levels."
The incoming Biden administration has faced similar criticism from other underrepresented communities in recent days about a lack of high-level appointments of Black Americans and the Congressional Hispanic Caucus has criticized the transition team's handling of Latinx issues.
Critically, driving record-high turnout among minority voters was essential to Biden's victory in the November election. In fact, the campaign prioritized, in an unprecedented fashion, connecting with the more than 38.3 million eligible voters with disabilities.
At 1:30 p.m. ET today, RespectAbility is partnering with Inclusive America to host a webinar about how to join the incoming Biden-Harris Administration and how to navigate the selection process for the more than 9,000 political appointments that the Administration needs to fill. Learn more about the webinar and register to attend on our website: https://www.respectability.org/2020/11/webinar-biden-harris-administration
In closing, Mizrahi added that: "Now the time has come for the Biden team to build a diverse cabinet that reflects the collected wisdom, insights, innovations and ideas of the disability community."