Presented in Partnership with DreamWorks Animation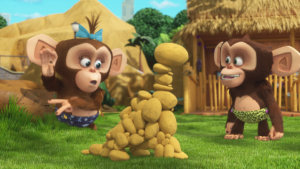 Have you seen DreamWorks Animation's Madagascar: A Little Wild on Hulu or Peacock TV yet? RespectAbility board member Delbert Whetter, along with Jevon Whetter and Justin Maurer, consulted on this series, which includes a deaf character who uses sign language; the character's sister also signs. Chimpanzee siblings Dave and Pickles are breaking barriers and are part of a movement changing the landscape of disability representation in children's television and streaming content. Dave and Pickles have a meaningful story arc throughout the entire series and Dave is not defined by his deafness. Learn from the team's ASL consultants as well as Executive Producer Johanna Stein, Co-Executive Producer and Story Editor Dana Starfield and Supervising Director TJ Sullivan on how these teams worked together to bring about dynamic deaf characters.
"When it comes to animation, there's no excuse not to create a show filled with diverse characters. As animators we are world builders, we are literally creating all of the elements from scratch," said EP Johanna Stein. Learn More: "Madagascar: A Little Wild" Takes Deaf Representation to the Next Level.
Speakers:
Madagascar: A Little Wild Executives
Executive Producer Johanna Stein
Co-executive Producer and Story Editor Dana Starfield
Supervising Director TJ Sullivan
Team of Deaf-led ASL consultants for Madagascar: A Little Wild:
Delbert Whetter, Deaf filmmaker and RespectAbility Board Member
Jevon Whetter, Deaf filmmaker and ASL dialogue coach
Justin Maurer, ASL interpreter who is a "CODA" (a child of deaf adults)
Moderator: Lauren Appelbaum, RespectAbility VP, Communications
Speaker Bios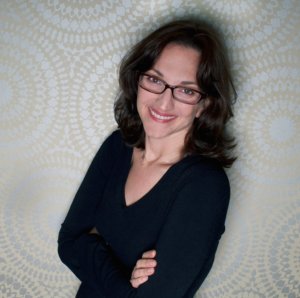 Johanna Stein serves as executive producer for Madagascar: A Little Wild, the new series based on Madagascar's Alex the Lion, Marty the Zebra, Melman the Giraffe and Gloria the Hippo as kids residing in their rescue habitat at the Central Park Zoo.
Stein previously served as a writer for DreamWorks' Emmy® nominated Prime Video original series Kung Fu Panda: The Paws of Destiny and a staff writer on DreamWorks Netflix original series Home: Adventures with Tip & Oh and Disney's Wander Over Yonder. She also created a "Momhead", a viral video based on a chapter in her book How Not to Calm a Child on a Plane featuring the insults said by her young daughter.
Stein is a graduate of University of Winnipeg and the American Film Institute, and currently resides in Los Angeles.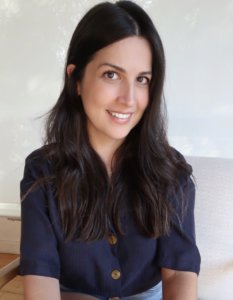 Dana Starfield is the co-executive producer for DreamWorks Madagascar: A Little Wild​, the new series based on Madagascar's Alex the Lion, Marty the Zebra, Melman the Giraffe and Gloria the Hippo as kids residing in their rescue habitat at the Central Park Zoo.
Starfield got her start as assistant to Working Title co-chairmen Tim Bevan and Eric Fellner. She attended UCLA's Professional Program in Screenwriting, and shortly thereafter landed her first studio job, writing Disney's Beverly Hills Chihuahua 3. She then went on to write on several other projects at Disney including an original musical feature called The Three Mariachis, freelancing on Sofia the First for Disney Channel, helping develop Descendants: Wicked World, and writing an original movie set in the world of K-Pop music for Disney Channel Original Movies.
Starfield has since written the feature Welcome to Monster High for Mattel, has written for several series, including Hasbro's Hanazuki, HBO Kids' Esme & Roy and Mattel's Barbie.
TJ Sullivan is the supervising director for DreamWorks Madagascar: A Little Wild, the new series based on Madagascar's Alex the Lion, Marty the Zebra, Melman the Giraffe and Gloria the Hippo as kids residing in their rescue habitat at the Central Park Zoo.
Sullivan has previously worked on additional DreamWorks Animation series, serving as a director for Dragons Rescue Riders and Dragons: Race to the Edge, receiving an Annie Award nomination for his work on Dragons: Race to the Edge.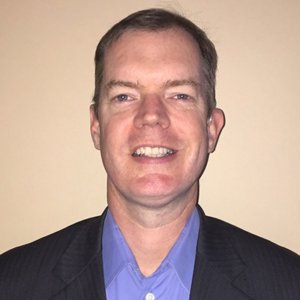 Delbert A. Whetter, JD, MBA, currently serves as the Chief Operating Officer & Head of Business Affairs at Exodus Film Group in Venice, California, where he manages the corporate and business affairs of Exodus Film Group. In the past sixteen years, Whetter has served as head of Business Affairs for numerous entertainment, digital, and wireless content providers where he was responsible for drafting and negotiating film, television, and online property transactions, development, talent and production agreements, film financing arrangements, and licenses of intellectual properties. Whetter has worked on Exodus Film Group motion pictures, IGOR, a CGI-animated motion picture released globally by MGM in 2008, The Hero of Color City, released by Magnolia Pictures in 2014, and Bunyan & Babe, released by Cinedigm in 2017.
Prior to earning his law degree from the George Washington University Law School in Washington, D.C., Whetter served in a clerkship at the Federal Communications Commission, and as a paralegal for three years at top Washington, D.C. law firm, Hogan & Hartson (now known as Hogan Lovells). Whetter earned his Master of Business Administration (MBA) degree from Pepperdine University's Graziadio School of Business and Management.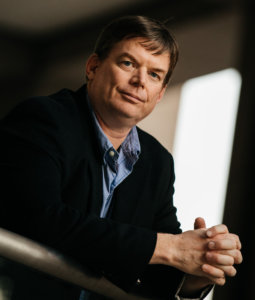 Jevon Whetter earned his MFA in Producing from the American Film Institute Conservatory, where he produced over four different short narrative films, directed fight scenes as fight director, and worked on over fifteen short films. Jevon produced a well-received short AFI thesis film, SHORT ON TIME, starring Frances Bay that aired on the ShortsTV cable network. Few years ago, Jevon co-produced, CODA, a short USC thesis film written and directed by Erika Davis-Marsh, starring CJ Jones and Ryan Lane.
Along with his brother, Delbert, Jevon participated in the 2019 Producer's Guild of America's Power of Diversity workshop for his feature film project, FLASH BEFORE THE BANG. His screenplay was recently showcased at the Disability Scene Showcase at the Writer's Guild of America and was selected by Film Independent for its 2018 Producing Lab program. FLASH BEFORE THE BANG is a recipient of the 2019 SFFILM Rainin Grant.
In 1992, Jevon first launched his professional career in the performing arts right after graduating from Gallaudet University when he was hired to perform with the internationally acclaimed National Theatre of the Deaf (NTD) mainstage touring production company, touring North America and Ireland. Jevon also holds a Master of Arts in Theatre Arts from San Diego State University with honors from the Phi Kappa Phi Honor Society. Jevon founded the Performing Arts program at the California School for the Deaf, Riverside and taught High School Drama classes for ten years. During his graduate school years, Jevon also studied under fight director Gregory Hoffman at the Dueling Arts Academy, receiving extensive stage combat training in six different weapon-fighting styles in Las Vegas, Nevada and Honolulu, Hawaii.
As the adjunct professor of ASL and Deaf Theatre course at California State University – Northridge for the past eight years, Jevon wrote and directed several theatrical productions for the stage: SURDS, HAT IN THE SAND, THE JUMPER, ASL CURSE, EPHPHETA, and REEL CREATURES as well as Glenn Devlin's THE ASSIMILATION.
Jevon's professional stage experience includes NTD's OPHELIA tour and appearances at the Deaf West Theatre in ALADDIN, A CHRISTMAS CAROL, and Mark Medoff's ROAD TO REVOLUTION. Jevon worked at the Fountain Theatre as an ASL Dialogue Coach, along with Lisa Hermatz, for their award-winning production of ARRIVAL AND DEPARTURE. Jevon's professional credits as a director for the stage include Samuel Beckett's KRAPP'S LAST TAPE at Deaf West Theatre and FALLING ON DEAF EYES at the 2019 Hollywood Fringe Festival, which he co-wrote with Justin Maurer.
Jevon currently works as an educator in the Los Angeles Unified School District and continues to work as a producer, director, and writer for numerous stage and film projects in Los Angeles, where he resides with his wife, Kimberly, and son, Robert.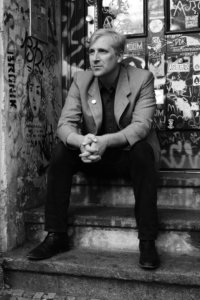 Justin Maurer is a CODA (Child of a Deaf Adult) and a professional American Sign Language interpreter, consultant, writer, producer, performer, and musician based in Los Angeles. He works full time as an American Sign Language interpreter and consultant. He frequently interprets high profile events, award ceremonies, meetings, political speeches, television appearances, interviews, and more. He has interpreted on Jimmy Kimmel Live, Entertainment Tonight, and Shark Tank. As a freelance interpreter, he is experienced and proficient in educational, medical, and other fields. He also has interpreted for many musical performances including Stray Kids, Ozomatli, Aloe Blacc, Tom Morello, Alice Bag, The Avengers, and The Linda Lindas.
From 2019-2020, he had the honor of interpreting for Senator Bernie Sanders, Senator Elizabeth Warren, former First Lady Michelle Obama, Congresswoman Maxine Waters, and Los Angeles Mayor Eric Garcetti as well as interpreting for the historic Los Angeles Teachers Strike of January 2019 and via the BIPOC-lead collective, ProBono Interpreters, for the Los Angeles Black Lives Matter Uprising in 2020. He also has interpreted for RespectAbility's Summer Lab for Emerging Disabled Filmmakers in 2019 and 2020.
His ASL interpreting and consultation experience includes entertainment industry stalwarts The Jimmy Kimmel Show, Entertainment Tonight, NBC/Universal, ABC, Fox, Sony Pictures, Paramount, Lionsgate, Disney, DreamWorks, Writers Guild of America West (WGA), Producers Guild of America (PGA), and Screen Actors Guild of America (SAG-AFTRA). His autobiographical play "Falling On Deaf Eyes," which Jevon directed and Delbert produced, premiered and had a seven show run at the Hollywood Fringe Festival in 2019.
As a strong advocate for the Deaf community, he always employs Deaf team members when he is hired as an ASL Consultant for scripts, films, or television. He recently conducted five seminars of Deaf Awareness training with his Deaf business partner. CODAs and Deaf partners make for a great team. As an advocate for the Deaf Community, he strongly encourages all ASL Consultants, ASL Dialogue Coaches, ASL Masters, ASL interpreters, and CODAs to include Deaf community members as a part of their consulting teams.