A Conversation and Call to Action with Michael Morris
Read the transcript
Download the accessible PowerPoint
Signed into law in 1977, the Community Reinvestment Act (CRA) was created to encourage banks to meet the needs of all borrowers and work against the divisions created by discriminatory practices like redlining. The law has existed for 43 years to help low- and moderate-income neighborhoods through retail banking and community development. However, CRA has yet to fully support the inclusion of people with disabilities as an eligible group.
Now, the Federal Reserve Board is currently soliciting public feedback to guide future changes to the law, how banking regulations are created and how to promote greater inclusion. This is a critical opportunity for the disability community to get organized and send in our ideas.
According to the National Disability Institute, sixty percent of adults with disabilities only have a low or moderate income and that far too many Americans with disabilities live in neighborhoods that count as low- or moderate-income communities under the CRA.
Watch an exciting and dynamic conversation with Michael Morris, JD, the founder and Senior Strategic Advisor of National Disability Institute, about why CRA matters for people with disabilities and how we can make our collective voices heard. The conversation was moderated by Hon. Steve Bartlett, chairman of RespectAbility, former Mayor of Dallas and former President and CEO of the Financial Services Roundtable.
Speaker Bios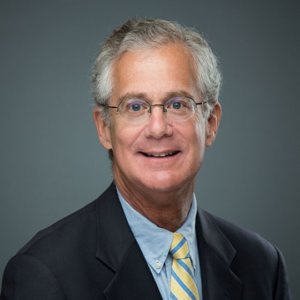 Michael Morris, JD is the founder and Senior Strategic Advisor of National Disability Institute. He is a former legal counsel to the US Senate Subcommittee on Disability Policy and is a key architect of the ABLE Act. He serves as a subject matter expert on employment, economic advancement, financial inclusion and poverty reduction concerning youth and adults with disabilities to the FDIC, OCC, IRS, National Council on Disability, US Departments of Education and Health and Human Services and multiple state ABLE programs. He was the first Kennedy Foundation Public Policy Fellow and worked in the office of Senator Lowell Weicker (CT).
Mr. Morris is the co-founder of the Real Economic Impact Tour and Network which, since 2005, has assisted more than 2 million low-income individuals with disabilities access the Earned Income Tax Credit and receive more than $1.8 billion dollars in tax refunds. He received his undergraduate degree in political science with honors from Case Western Reserve University in Cleveland, Ohio, and his law degree from Emory University School of Law in Atlanta, Georgia.
Mr. Morris co-authored two publications for the National Council on Disability: The State of 21st Century Long Term Services and Supports: Financing and Systems Reform for American with Disabilities (2005), and The State of 21stCentury Financial Incentives for Americans with Disabilities (2008). In 2017, he co-authored the National Report on the Financial Capability of Adults with Disabilities, based on data analyzed from the FINRA Financial Investment Education Foundation. In 2015, 2017 and 2019, he co-authored reports on Banking Status and Financial Behaviors of Adults with Disabilities, based on data analyzed from the FDIC's National Survey of Unbanked and Underbanked Households.
In 2015, Mr. Morris helped establish the ABLE National Resource Center, a collaborative of 25 of the leading national nonprofit disability organizations. The Center's website is the leading independent source of information about state ABLE programs and since 2017 has had over one million page per views (www.ablenrc.org).
In 2019, Mr. Morris established the Center for Disability-Inclusive Community Development (CDICD) to increase opportunity for partnerships between financial institutions and public and private agencies providing support and services to people with disabilities and their families. He is the moderator of the Center's podcast series titled, "Keys to Financial Inclusion," that provides insights and advice from leaders in the financial and disability communities on the importance of inclusive community development and effective strategies to build community partnerships.
In 2020 with the support of Wells Fargo Bank, he led a team at NDI that designed and launched the Financial Resilience Center that in collaboration with Association for Financial Counselors, Planners and Educators and Life Cents is supporting over 100 million people with disabilities and chronic health conditions with up to date information on resources to respond the health and financial challenges of Covid19 and access to financial counselors.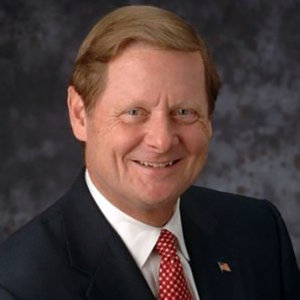 As a member of Congress from 1983-1991, The Honorable Steve Bartlett was the principal author of 18 major pieces of legislation including many legislative initiatives on advancing the cause of independence for people with disabilities. In addition to being a principal Republican author of the Americans with Disabilities Act, legislation included Medicaid eligibility, Section 1619 for Medicare eligibility, supported employment, assistive technology, creation of Towards Independence, the President's Council on Handicapped 1984 report, and mainstreaming reforms for IDEA. During his entire tenure in Congress, he served as the ranking Republican on the Select Education Subcommittee, with jurisdiction for disability issues in education and vocational rehabilitation. Bartlett also served on the House Banking and the Education and Labor Committees.
He currently serves as a Senior Advisor with Treliant Risk Advisors, has more than thirty years of experience in financial services, business strategy, corporate governance, ethics and compliance, and public policy at the highest levels of the private sector and government. His most notable positions include President and CEO of the Financial Services Roundtable in Washington, D.C., Mayor of Dallas, and member of the U.S. House of Representatives. Bartlett draws on his accomplished background and experience and specializes in offering strategic consulting advice to for-profit companies and non-governmental organizations. His advice is sought on a range of policy areas including regulatory compliance, financial services, health care, corporate reputation, Congressional trends, retirement security, identity protection, federal fiscal policy, corporate governance, disability policy and media relations. Read more about Steve Bartlett.