Read the transcript
Download the accessible PowerPoint
While our main focus is on doing inclusion right, at some point your organization may need to know little bit about its legal rights and obligations. This session will cover those topics, including the special sensitivities and limitations applying to religious organizations.
Panelists Include
Moderator: Matan Koch – Director of RespectAbility California and Jewish Leadership
Ariella Barker – Former RespectAbility Fellow
Robert "Bobby" Silverstein – Principal, Powers Pyles Sutter & Verville PC
Matthew W. Dietz, Esq. – Litigation Director, Disability Independence Group, Inc.
Speaker Bios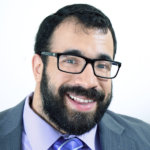 Moderator: Matan A. Koch is the Director of RespectAbility California and Jewish Leadership at RespectAbility, a nonprofit organization fighting stigmas and advancing opportunities for and with people with disabilities. A longtime national leader in disability advocacy and a wheelchair user himself, he leads Project Moses, RespectAbility's Los Angeles-based Jewish leadership project, and is also on the front lines in many other areas of RespectAbility's work, including: disability inclusion in philanthropy and nonprofits, Jewish outreach and impact, leadership, legal affairs and our continuing Los Angeles expansion.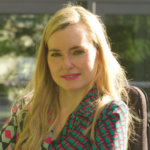 Ariella Barker is a dual American-Israeli citizen and an attorney, policy advisor, and communications specialist. She has a BBA and JD from Emory University and an MPA from the Harvard Kennedy School, where she was a John F. Kennedy Fellow on a full merit scholarship. She has worked internationally across the public, social and private sectors, fiercely advocating for her clients and communities in the areas of employment discrimination issues, antisemitism and disability rights.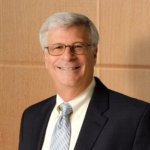 Robert "Bobby" Silverstein is a nationally-recognized attorney with over 45 years of public policy and advocacy experience. For more than a decade, he served as staff director and chief counsel for the Senate Subcommittee on Disability Policy, chaired by Senator Tom Harkin. Bobby was a behind-the-scenes architect of more than 20 disability-related bills enacted into law including the landmark Americans with Disabilities Act, the Rehabilitation Act of 1973, as amended, and the Individuals with Disabilities Education Act, as amended. Currently, Bobby is a principal in the law firm of Powers Pyles Sutter & Verville, PC. He has a federal regulatory and legislative practice in the areas of disability and civil rights. Bobby earned his B.S. in Economics, cum laude, from the Wharton School, University of Pennsylvania in 1971. He received his J.D. in 1974 from Georgetown University Law Center. Mr. Silverstein is the recipient of more than 15 national awards, including the Distinguished Services Award of the President of the United States for his work on the ADA. Bobby has been inducted into the Public Interest Hall of Fame.
Partners/Co-Promoters
Avodah, B'nai David-Judea Congregation, Builders of Jewish Education: JKidLA, Congregation B'nai Amoona, Congregation B'nai Emet, Congregation Kol Ami, Congregation Or Ami, Edlavitch DCJCC, Foundation for Jewish Camp, Gateways: Access to Jewish Education, Hebrew Union College, IKAR, Institute on Theology and Disability, Jewish Federations of North America, Jewish Federation of Greater MetroWest NJ – Greater MetroWest ABLE, Jewish Los Angeles Special Needs Trust and Services, Jewish Residential Services, JQ International, JVS SoCal, Jewish Women International (JWI), Keshet: For LGBTQ equality in Jewish life, Keshet Chicago, Lippman Kanfer Foundation for Living Torah, Marlene Meyerson JCC Manhattan, Matan, Moment Magazine, National Ramah Tikvah Network, Ohr HaTorah Synagogue, OurSpace LA, Reconstructing Judaism, Religious Action Center of Reform Judaism, ROSIES Foundation, Shalhevet, Shalom Institute, Stephen Wise Temple, Temple Adat Elohim, T'ruah: The Rabbinic Call for Human Rights, The Jewish Journal, The Miracle Project, The New Normal, The Women's Rabbinic Network, Union for Reform Judaism, USCJ, Whole Community Inclusion at Jewish Learning Venture, Yachad Los Angeles, Yeshivat Chovevei Torah Rabbinical School
This series is made possible by support from the Jewish Community Foundation of Los Angeles through a Cutting Edge Grant, The Diane & Guilford Glazer Philanthropies, The David Berg Foundation, the Stanford and Joan Alexander Foundation, Stanley & Joyce Black Family Foundation, and The Beverly Foundation.