Read the Transcript
Download the Accessible PowerPoint
From Itzhak Pearlman to Marlee Matlin, we all know that there are tremendously talented Jews with disabilities, and that they can make our organizations stronger in all aspects of our mission, including inclusion. Watch this webinar if you want to learn how to attract amazing Jews with disabilities to your volunteer team, your boards, and maybe even your staff!
Panelists Include
Moderator: Vivian Bass – RespectAbility Board Member Executive Committee and Chair of the Board of Trustees of Jewish Women International (JWI)
Lori Golden – Ernst & Young LLP
Lee Chernotsky – ROSIE'S Foundation
Speaker Bios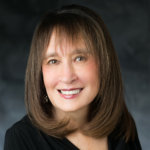 Vivian G. Bass was elected as Chair of the Board of Trustees of Jewish Women International (JWI) in July 2016. Bass has dedicated her career to improving the quality of life, independence and community inclusion and dignity of persons with disabilities throughout the Washington, D.C., area, nationally and internationally. She became the CEO Emeritus of The Jewish Foundation for Group Homes (JFGH) in June 2016 subsequent to serving for 30 years at the helm of the agency, which ultimately grew to 77 residential locations via a wide variety of models, two innovative transition youth programs, a staff of 260, and having $28 million in total assets. As JFGH continued to become a model for more than 25 communities over five continents, Bass travelled extensively, mentoring these communities wishing to emulate the JFGH Program. Read more about Vivian Bass.
Lori Golden is Ernst & Young's Abilities Strategy leader, driving efforts to build an enabling, inclusive environment for people of all abilities. She advises the firm's over 1,000 member AccessAbilities professional resource network and its Abilities Champions leaders network. Lori leads initiatives to enhance ergonomics and accessibility in Ernst & Young offices, communications, meetings, trainings and technology, educate EY people on abilities-related issues and create new diverse abilities recruiting strategies and employment models. She also consults on accommodations and career development issues for EY people working with differing abilities.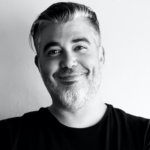 Lee Chernotsky is the founder & CEO (Chief Encouragement Officer) of ROSIES foundation, a 501(c)(3) organization developing personal and professional growth with access to meaningful work opportunities. Lee believes everyone shares the ability to take initiative, give, and grow diverse abilities. He holds an MBA in nonprofit management and has been a leader in disability advocacy and education for over 20 years. Lee currently serves on the board of the Culver City Arts Business Improvement District and is a sought after speaker on accessibility, creativity, mental health, and social enterprise across industries.
Partners/Co-Promoters
Avodah, B'nai David-Judea Congregation, Builders of Jewish Education: JKidLA, Congregation B'nai Amoona, Congregation B'nai Emet, Congregation Kol Ami, Congregation Or Ami, Edlavitch DCJCC, Foundation for Jewish Camp, Gateways: Access to Jewish Education, Hebrew Union College, IKAR, Institute on Theology and Disability, Jewish Federations of North America, Jewish Federation of Greater MetroWest NJ – Greater MetroWest ABLE, Jewish Los Angeles Special Needs Trust and Services, Jewish Residential Services, JQ International, JVS SoCal, Jewish Women International (JWI), Keshet: For LGBTQ equality in Jewish life, Keshet Chicago, Lippman Kanfer Foundation for Living Torah, Marlene Meyerson JCC Manhattan, Matan, Moment Magazine, National Ramah Tikvah Network, Ohr HaTorah Synagogue, OurSpace LA, Reconstructing Judaism, Religious Action Center of Reform Judaism, ROSIES Foundation, Shalhevet, Shalom Institute, Stephen Wise Temple, Temple Adat Elohim, T'ruah: The Rabbinic Call for Human Rights, The Jewish Journal, The Miracle Project, The New Normal, The Women's Rabbinic Network, Union for Reform Judaism, USCJ, Whole Community Inclusion at Jewish Learning Venture, Yachad Los Angeles, Yeshivat Chovevei Torah Rabbinical School
This series is made possible by support from the Jewish Community Foundation of Los Angeles through a Cutting Edge Grant, The Diane & Guilford Glazer Philanthropies, The David Berg Foundation, the Stanford and Joan Alexander Foundation, Stanley & Joyce Black Family Foundation, and The Beverly Foundation.