Read the Transcript
Download the Accessible PowerPoint
Download Accessibility Partners' Best Practices Document
Today's website is the front lobby of an organization, and social media is fast supplanting the more traditional ways that our organizations connect with the public. We can't help you decorate your lobby, but we can make sure that it is warm and welcoming for Jews of all kinds, including Jews with disabilities. Learn from our dynamic and expert team everything you need to know to open your digital door to all!

Panelists Include
Moderator: Tatiana Lee – Hollywood Inclusion Associate at RespectAbility
Sharon Rosenblatt – Accessibility Partners
River McMican – Keshet: For LGBTQ equality in Jewish life
Speaker Bios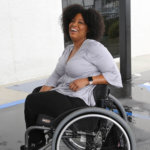 Tatiana Lee is a Hollywood Inclusionist at RespectAbility. She was a Communications Fellow in Spring 2019, participating in the leadership program to gain better knowledge and skills to be a more effective advocate in Hollywood for disability inclusion. Now, she helps represent RespectAbility in Hollywood. Like RespectAbility, Lee has dedicated her life to fighting for inclusion of people with disabilities in all aspects of mass media. Lee learned to harness the power of social media to speak boldly about accessibility and inclusion in mass media. She became the voice behind "Accessible Hollywood,"where she highlighted her journey as an actress, model and lifestyle influencer born with Spina Bifida. Read more about Tatiana Lee.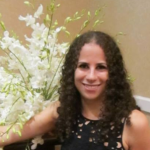 Sharon Rosenblatt is an accessibility professional working to improve the overall experience by a user with disabilities. With her tendency to be 'hands on', Sharon feels that accessibility is a right, and not a 'nice to have'. She has been a part of the Accessibility Partners team for the over ten years as the Director of Communications, and also specializes in document remediation and web compliance testing. Her efforts have enabled developers and manufacturers to see the tremendous potential that accessibility has not just for users with disabilities, but of all abilities. Sharon is also an avid runner, and looks forward to her next race that gets her up at the crack of dawn. She's been known to disregard weather forecasts as long as there is a finisher medal to be obtained.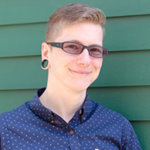 River McMican is a design and communications professional with a focus on inclusive, accessible communications that center the LGBTQ community. They are the Development and Communications Project Manager at Keshet: For LGBTQ equality in Jewish life. River is a member of the International Association of Accessibility Professionals and serves on the Community Advisory Board of Open Door Health – Rhode Island's only community health center dedicated to LGBTQ primary and sexual health care – where they offer guidance on accessible signage, marketing, and documentation. Previously, they worked with the President of PrideCAPA – an organization dedicated to the mental health needs of LGBTQ youth – to develop training materials for psychiatric professionals working with transgender clients. They live in East Providence, RI.
Partners/Co-Promoters
Avodah, B'nai David-Judea Congregation, Builders of Jewish Education: JKidLA, Congregation B'nai Amoona, Congregation B'nai Emet, Congregation Kol Ami, Congregation Or Ami, Edlavitch DCJCC, Foundation for Jewish Camp, Gateways: Access to Jewish Education, Hebrew Union College, IKAR, Institute on Theology and Disability, Jewish Federations of North America, Jewish Federation of Greater MetroWest NJ – Greater MetroWest ABLE, Jewish Los Angeles Special Needs Trust and Services, Jewish Residential Services, JQ International, JVS SoCal, Jewish Women International (JWI), Keshet: For LGBTQ equality in Jewish life, Keshet Chicago, Lippman Kanfer Foundation for Living Torah, Marlene Meyerson JCC Manhattan, Matan, Moment Magazine, National Ramah Tikvah Network, Ohr HaTorah Synagogue, OurSpace LA, Reconstructing Judaism, Religious Action Center of Reform Judaism, ROSIES Foundation, Shalhevet, Shalom Institute, Stephen Wise Temple, Temple Adat Elohim, T'ruah: The Rabbinic Call for Human Rights, The Jewish Journal, The Miracle Project, The New Normal, The Women's Rabbinic Network, Union for Reform Judaism, USCJ, Whole Community Inclusion at Jewish Learning Venture, Yachad Los Angeles, Yeshivat Chovevei Torah Rabbinical School
This series is made possible by support from the Jewish Community Foundation of Los Angeles through a Cutting Edge Grant, The Diane & Guilford Glazer Philanthropies, The David Berg Foundation, the Stanford and Joan Alexander Foundation, Stanley & Joyce Black Family Foundation, and The Beverly Foundation.