#ADA30 Summit 2020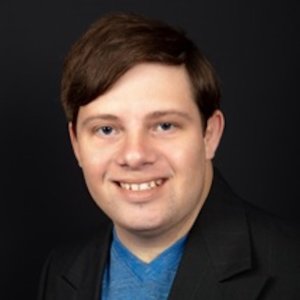 Zachary "Zack" Gottsagen is an award-winning actor and star of 2019 indie hit "The Peanut Butter Falcon." While filming with Zeno Mountain Farm in Los Angeles, Zack met Tyler Nielson and Michael Schwartz, the writers and directors of "The Peanut Butter Falcon." Tyler and Mike were so taken with Zack's personality and talent that they wrote the script for "The Peanut Butter Falcon" incorporating Zack's mannerisms, ways of expressing himself, innocence, enthusiasm and joy for life into the lead character role.
Making his on-screen debut in 1985 as the star of a natural childbirth instructional film, Zack has been an enthusiastic performer since his first stage role as a frog at age three.
Zack was the first child with Down syndrome to be fully included in the Palm Beach County school district.  After the Americans with Disabilities Act (ADA) was passed, Zack filed one of the first ADA suits, which successfully challenged Little League to include children with disabilities, resulting in all coaches being required to receive training in inclusion.
He attended Bak Middle School of the Arts, and graduated from Dreyfoos School of the Arts, as a theatre major in 2004.  Zack also attended Palm Beach State College.
He performed and assisted teaching at Southern Dance Theatre for 15 years.  He assisted teaching theatre to children at Standing Ovation Performing Arts, and also worked in an inclusive childcare center.  Zack lives independently in an apartment in Boynton Beach, Florida and worked at the Alco Theatre for several years.  He deeply loves his friends, family, and his rescue dogs.
Zack's talent, passion, motivation and perseverance have been the impetus for building his expanding performing arts career.  Zack has won many awards, including the Quincy Jones Exceptional Advocate Award from Global Down Syndrome Foundation; Outstanding Breakout Performance from Crested Butte Film Festival; the Rising Star Award from Palm Springs International Film Festival; Newcomer Award from the Hollywood Critics Association; Distinguished Alumni Award from the Palm Beach County Education Foundation; the Ed Roberts Award from the Center for Independent Living in Berkeley; Honorary Champion of Inclusion from Best Buddies; and the Breakthrough Entertainer Award from the Associated Press.  Zack presented the Media Access Award in 2019 to the producers of "The Peanut Butter Falcon".  He also presented an Oscar at the 2020 Academy Awards.
In Zack's words, "Talent… that's all I've got."