Read the Transcript
Download the Accessible PowerPoint

If you are in the nonprofit sector, you live your values in your work every day. For many of us, those values spring deeply from our Jewish identity. We all know that the Torah calls upon us to be just, and to be charitable, but did you know that it also calls upon us to be inclusive? Join us for yet another connection between your work and your values, as you learn about how the inclusion that you already believe in as deeply Jewish roots.
Panelists Include
Moderator: Matan Koch – Director of RespectAbility California and Jewish Leadership
Rabbi Lauren Tuchman
Aaron Kaufman – Jewish Federations of North America
Speaker Bios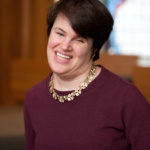 Based in the Washington, D.C. area, Rabbi Lauren Tuchman is a sought after speaker, spiritual leader and educator. Ordained by The Jewish Theological Seminary in 2018, she has taught at numerous synagogues and other Jewish venues throughout North America and was named to the Jewish Week's 36 under 36 for her innovative leadership concerning inclusion of Jews with disabilities in all aspects of Jewish life. In 2017, she delivered an ELI Talk entitled We All Were At Sinai: The Transformative Power of Inclusive Torah. She has trained and continues to teach with Rabbi David Jaffe and the Inside Out Wisdom and Action Project, which provides a space for Jewish spiritual and contemplative practice for social justice activists rooted in the spiritual discipline of Mussar and the teachings of Rabbi Nachman of Breslov. She serves on the board of JOIN for Justice, which trains Jews in community organizing for social change.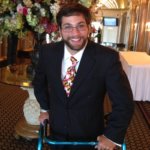 Aaron Kaufman joined The Jewish Federations of North America's Washington DC office in January 2016 as a Senior Legislative Associate. He focuses on disability and poverty issues.  Aaron came from the Arc Maryland where he lobbied members of the Maryland General Assembly and the Maryland Congressional delegation on issues affecting Marylanders with intellectual and developmental disabilities and their families. Having Cerebral Palsy, Aaron feels he brings a unique perspective to JFNA's efforts on behalf of people with disabilities. Outside of advocacy, he was the instructor in Project SEARCH Montgomery, a job-training program for young adults with significant disabilities. Aaron graduated from the University of Maryland, College Park with a BA in American Studies and with several honors. He is on the Executive Committee of the Jewish Foundation for Group Homes and is the former Vice Chair of the Maryland Developmental Disabilities Council.  He also served on the Board of the National Association of Developmental Disabilities Councils as well as the Board of Disability Rights Maryland.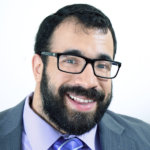 Matan A. Koch is the Director of RespectAbility California and Jewish Leadership at RespectAbility, a nonprofit organization fighting stigmas and advancing opportunities for and with people with disabilities. A longtime national leader in disability advocacy and a wheelchair user himself, he leads Project Moses, RespectAbility's Los Angeles-based Jewish leadership project, and is also on the front lines in many other areas of RespectAbility's work, including: disability inclusion in philanthropy and nonprofits, Jewish outreach and impact, leadership, legal affairs and our continuing Los Angeles expansion.
Partners/Co-Promoters
Avodah, B'nai David-Judea Congregation, Builders of Jewish Education: JKidLA, Congregation B'nai Amoona, Congregation B'nai Emet, Congregation Kol Ami, Congregation Or Ami, Edlavitch DCJCC, Foundation for Jewish Camp, Gateways: Access to Jewish Education, Hebrew Union College, IKAR, Institute on Theology and Disability, Jewish Federations of North America, Jewish Federation of Greater MetroWest NJ – Greater MetroWest ABLE, Jewish Los Angeles Special Needs Trust and Services, Jewish Residential Services, JQ International, JVS SoCal, Jewish Women International (JWI), Keshet, Keshet Chicago, Lippman Kanfer Foundation for Living Torah, Marlene Meyerson JCC Manhattan, Matan, Moment Magazine, National Ramah Tikvah Network, Ohr HaTorah Synagogue, OurSpace LA, Reconstructing Judaism, Religious Action Center of Reform Judaism, ROSIES Foundation, Shalhevet, Shalom Institute, Stephen Wise Temple, Temple Adat Elohim, T'ruah: The Rabbinic Call for Human Rights, The Jewish Journal, The Miracle Project, The New Normal, The Women's Rabbinic Network, Union for Reform Judaism, USCJ, Whole Community Inclusion at Jewish Learning Venture, Yachad Los Angeles, Yeshivat Chovevei Torah Rabbinical School
This series is made possible by support from the Jewish Community Foundation of Los Angeles through a Cutting Edge Grant, The Diane & Guilford Glazer Philanthropies, The David Berg Foundation, the Stanford and Joan Alexander Foundation, Stanley & Joyce Black Family Foundation, and The Beverly Foundation.