Read the webinar transcript
Download the accessible PowerPoint
Watch the webinar recording on YouTube with captions
Read the press release
Read the memo
Download the cross-tab data
As the country is gripped with issues surrounding the coronavirus, find out what the community who is the most at risk – people with disabilities – cares about and who they are supporting in the upcoming 2020 election cycle.
Stan Greenberg PhD from the polling firm Greenberg Quinlan Rosner Research (GQRR) and the disability inclusion organization RespectAbility discussed new findings from a recently completed phone poll of 1,000 registered voters in a 16-state Presidential and Senate battleground, conducted by Democracy Corps and Greenberg Research.
This online presentation shared brand new data freshly collected from a new poll of likely voters in key battleground states. The disability community, which includes more than 56 million Americans and accounted for 18 million voters in 2018, could be a decisive factor in determining who wins the White House and other key races in November.
As such, reporters and political operatives need to know: What issues matter most to voters with disabilities? How can campaigns get their message across to these voters? Are people with disabilities energized and engaged with one party or another? Watch this webinar to learn more about these and other crucial questions.
Learn more about how political candidates and campaign staff are reaching out to voters with disabilities on The RespectAbility Report, nonpartisan political commentary on U.S. elections with a focus on disability issues: https://therespectabilityreport.org.
For more information, contact:
RespectAbility is a nonprofit, nonpartisan organization that fights stigmas and advances opportunities so people with disabilities can fully participate in all aspects of their communities. RespectAbility does not rate or endorse candidates. View more coverage of 2020 presidential candidates.
About Our Speakers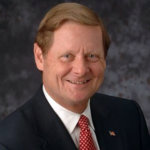 As a member of Congress from 1983-1991, The Honorable Steve Bartlett was the principal author of 18 major pieces of legislation including many legislative initiatives on advancing the cause of independence for people with disabilities. In addition to being a principal Republican author of the Americans with Disabilities Act, legislation included Medicaid eligibility, Section 1619 for Medicare eligibility, supported employment, assistive technology, creation of Towards Independence, the President's Council on Handicapped 1984 report, and mainstreaming reforms for IDEA. Read more about Steve Bartlett.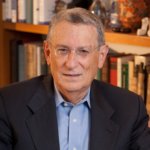 Stan Greenberg is a New York Times best-selling author and polling adviser to presidents, prime ministers and CEOs globally and right now is conducting deep research in more than a dozen countries. He was the senior pollster for President Bill Clinton and Vice President Al Gore, British Prime Minister Tony Blair, and President Nelson Mandela. Greenberg's corporate clients include Boeing, BP, Microsoft, and other global companies. Greenberg was inducted into the American Association of Political Consultants' "Hall of Fame." He has been described as "the father of modern polling techniques," "the De Niro of all political consultants," and "an unrivaled international 'guru.'" Esquire Magazine named him one of the most important people of the 21st century. Republican pollster Frank Luntz says, "Stan Greenberg scares the hell out of me. He doesn't just have a finger on the people's pulse; he's got an IV injected into it. He's the best." He is always on call because his research is relevant, innovative and deep, whether it is exploring the new economy, climate change, new gender roles, political reform, or the hegemonic role of millennials.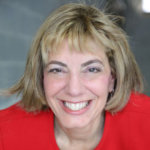 Jennifer Laszlo Mizrahi is the Founder of RespectAbility. She regularly works with disability organizations, national, state and local policy leaders, workforce development professionals, media, employers, philanthropists, celebrities and faith-based organizations in order to expand opportunities for people with disabilities. Mizrahi has submitted testimony on employment for people with disabilities in all fifty states and at the Federal level.