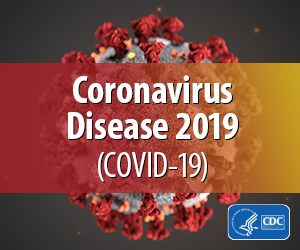 Washington, D.C., March 17 – As the COVID-19 outbreak turns the world upside down, it is critically important that the global response to this crisis include people with disabilities. More than 9 million Americans are especially at risk from potentially life-threatening impacts of the virus. Moreover, fully 1-in-5 people have a learning, mental health, physical, sensory or other disability. People can be born with a disability or acquire one due to an accident, aging, gun violence or during military service.
People with disabilities are uniquely vulnerable to the disruptive consequences of COVID-19. Whether we are talking about issues of food insecurity, access to healthcare/testing, switching to telework, or life-or-death medical decisions, people with disabilities are deeply impacted by these events. This crisis demands leadership at every level of government, every sector of civil society and from the disability community itself.
Because this is a rapidly evolving situation, RespectAbility is closely monitoring developments and collecting new resources to help impacted communities. At present, there are several critical action steps that we want to see taken to address COVID-19's impact on people with disabilities:
STOP THE SPREAD: Leaders at every level need to advocate for and implement measures that will prevent the spread of the virus, including access to testing for people with disabilities.
PROTECT FRONTLINE RESPONDERS: Ensure front line responders and caregivers get the protection, testing and resources they need to serve those most at risk of experiencing COVID-19.
ENABLE PEOPLE WITH DISABILITIES WHO ARE LIVING IN THE COMMUNITY TO HAVE ACCESS TO FOOD & SUPPORTS: Clear guidance and protocols are needed among the caregiver and patient community to actively minimize COVID-19 transmission. This needs to include in-home protocols to care for people with disabilities who develop COVID-19, and require their standard care, but are not sufficiently ill to require a hospital bed. Expand food security measures to people who are especially at risk from the virus and/or whose disabilities limit their ability to access food at this time, including alternative delivery options if normal delivery is suspended.
ENSURE PEOPLE WITH DISABILITIES CAN KEEP THEIR JOBS AND/OR GAIN EMPLOYMENT WHEN THE CRISIS IS OVER: Ensure the unemployment resources/stimulus efforts explicitly provide additional resources for people with disabilities who may lose their job as a result of lockdowns, social distancing or other pandemic-caused economic disruptions.
ENSURE ACCESSIBILITY & TRANSPORTATION: Ensure that resources and information about the spread of this virus are accessible to people who are deaf, blind and/or have cognitive disabilities. Work that is moved from in-person to online should be made accessible to people who are deaf and/or blind. In addition, there must be options for people who have the virus and have physical disabilities to be transported to hospitals and testing sites.
OFFER ONLINE MENTAL HEALTH SUPPORTS: Pay special attention to the effect of social distancing on people with disabilities as well as the mental health consequences of social distancing and teleworking.
Community health depends not only on collective action, it depends on clear information. The Centers for Disease Control (CDC) have been widely distributing information and guidance on how to respond to COVID-19. You can find those resources here:
As one of the federal agencies primarily responsible for meeting the needs of Americans with disabilities, the Administration on Community Living (ACL) has been transmitting resources in to help people with disabilities and their loved ones impacted by this crisis. Specific information for people with disabilities include steps for household planning, limiting the spread of the disease and following guidance from state governments.
Because many older people with disabilities depend on Medicare, the Centers for Medicare and Medicaid Services (CMS) have collected extensive information for beneficiaries. Those resources can be found on their website here: https://www.medicare.gov/medicare-coronavirus.
From within the disability community itself, there are several lines of efforts that merit close attention. Longtime advocate and thought leader Andrew Pulrang recently published an informative op-ed in Forbes about the coronavirus and the disability community. We encourage you to read that here: https://www.forbes.com/sites/andrewpulrang/2020/03/08/5-things-to-know-about-coronavirus-and-people-with-disabilities/#5cc210191d21.
In terms of the disability community, look to the hard work and leadership of the Partnership for Inclusive Disaster Strategies (the Partnership). The staff of the Partnership are truly the nation's leaders and subject matter experts on disability and disaster preparedness. Find their website here: http://www.disasterstrategies.org.
On Capitol Hill, many advocates are pushing for legislative solutions that would ensure people with disabilities would be included in whatever actions Congress takes to mitigate the long-term damage caused by these uncertain times. For example, the Real Emergency Access for Aging and Disability Inclusion for Disasters Act (REAADI) and The Disaster Relief Medicaid Act (DRMA) are getting renewed attention. You can learn more about those legislative proposals here: https://reaadi.com/what-is-reaadi and here is the page to take action in support of REAADI: https://reaadi.com/take-action-now.
Because COVID-19 is bringing renewed public attention to the problem of food insecurity and food access, we encourage those that have the opportunity, please find and support your local food bank: https://www.feedingamerica.org/find-your-local-foodbank.
Finally, last week, RespectAbility hosted a webinar on COVID-19, Disability & Mental Health. Watch the recording with open captions, download the PowerPoint and read the transcript here: https://www.respectability.org/2020/03/webinar-covid-19-disability-mental-health.