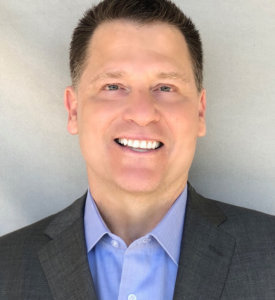 Rockville, Maryland, September 9 – Jonathan Koch, an Emmy Award-winning television producer and successful entrepreneur, was a speaker for RespectAbility's Summer 2019 National Leadership Fellows. The hour-long discussion focused on his career path, before and after he became disabled, and how to be successful at pitching yourself.
Koch started his career as an agent for the 90s child star Candace Cameron and many other famous child actors. In 2003, he partnered with Steve Michaels to start Asylum Entertainment, a Los Angeles-based television production company. He was the President and Chief Creative Officer of Asylum Entertainment until they sold it to Legendary Entertainment for $100 million in 2014. A year later, Koch became desperately ill, causing doctors to amputate his right leg and left hand.
Koch believes that his disability did not change his success, telling the Fellows, "nothing stands between you and your success." He encouraged the Fellows to take advantage of all the opportunities they are given and to be prepared to work hard. "If there is a crack in the door, you better blow the door down," he added.
When applying for a job and pitching yourself, Koch advised the Fellows, "pitch how you will make them [the interviewee] look better." He stressed the importance of being prepared so that you are confident and anyone can understand your message. Pitching depends on what you say that is comprehensible and whether it can be explained when you are not in the room, he said. Koch believes that to ensure your pitch is coherent, you must believe in your ideas and not be afraid to fail.
"I love failure!" he exclaimed. "It's all about the journey of success." He concluded his speech by reminding the Fellows that "failure is simply part of the journey and won't stop you unless you let it. You must have a purpose in life and pursue it."
JOIN OUR TEAM!
RespectAbility is a nonprofit organization fighting stigmas and advancing opportunities for and with people with disabilities. This summer, 11 Fellows had the opportunity to learn from a variety of guest speakers. Learn more about the National Leadership Program and apply for the next cohort! Contact [email protected] for more information.
ALL FELLOWSHIP OPPORTUNITIES
LEARN MORE