This week's Shabbat Smile was written by disability advocate and attorney Zvia Admon, focusing on inclusion in Israeli synagogues.
How can we make Israeli congregations more accessible, inclusive and welcoming for people with disabilities and their families?  How can we make sure that people with disabilities are able to fully participate in all activities, together with their families and friends, and that they feel welcomed and valued?
This is a challenge I've recently decided to take on. I've been active in the disability rights field since I passed the bar in the 1990s. My involvement was initially based on a desire to promote justice and equal rights, and have some vision and hearing impairments myself.
While I was drafting the regulations on access to public services for Israel's Ministry of Health, I realized that the core values of the regulations and the Equal Rights for Persons with Disability law – equality, accessibility, dignity, inclusion – are rooted in Jewish values, or middot.
The Equal Rights law states that its foundation is human dignity, as all people are created in the image of God. Accessibility is mandated in the Torah, which commands us to "not insult the deaf, or place a stumbling block before the blind" and inclusion is founded on our duty to be mutually responsible for one another.
The Equal Rights law and its accessibility regulations have direct impact on accessibility and inclusion in congregations. Since there is no separation between religion and State in Israel, congregations have a duty to make buildings and facilities, such as synagogues and mikvot, accessible. There is a duty to provide accommodations in our religious, educational or recreational activities. Such accommodations include accessible seating, large print prayer books, assistive listening devices, among others.
As yet, most synagogues across all streams are not fully accessible and often lack basic wheelchair accessibility. As I have witnessed, these obstacles may deter people with disabilities and their families from attending services or joining a synagogue's social activities.
Last year, I addressed these obstacles, by introducing several accommodations during the High Holiday celebrations in my congregation, the New Kehila in Tel Aviv.  As required by the regulations, we provided large-print Machzorim, chairs with armrests, a board indicating the page numbers being read and an "observation corner" for people on the Autism spectrum, who wish to observe services from a distance. Members of the congregation served as greeters, welcoming and offering assistance to those who requested it. A friendly gesture can go a long way to make a person feel included.
While the pilot project was successful, it also taught me that full inclusion requires more than accommodations. Stigma may deter people with disabilities and their families from joining congregations in the first place. For example, parents of a toddler or teen with Autism fear being rejected if their child's behavior is seen as disruptive. Consequently, they either don't join from the beginning; or, if they do join, minimize their social contact with the congregation. Inclusion is both social and spiritual. It calls for leadership that conveys clear messages of respect and acceptance. Cultivating an inclusive culture through dialogue with people with disabilities is essential in helping people with disabilities and their families feel valued as equal members of the community.
As I work on making my own congregation more accessible and inclusive, I would like to assist other congregations to comply with the accessibility regulations and expand their outreach to people with disabilities and their families. Such efforts need collaboration and mutual learning between congregations working on inclusion, both in Israel and abroad – collaboration I want to expand. To this end, I am so pleased to have found RespectAbility, that hosted a helpful webinar with Shelly Christensen, wherein she discussed her new book From Longing to Belonging: A Practical Guide to Including People with Disabilities and Mental Health Conditions in Your Faith Community. Such collaboration and conversations will enable us to strengthen one another and explore best practices for accessibility and successful inclusion. By working together, we will ensure people of all abilities feel welcome and be able to participate fully and equally in all activities.
---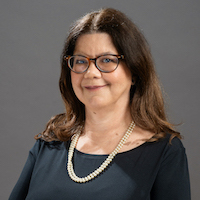 Zvia Admon is a member of the board at the New Kehila of Ramat Aviv, a Masorti (Conservative) congregation in northern Tel Aviv. She teaches Accessibility Legislation at Tel Aviv University and at the Hebrew University. A lawyer and consultant, between 2005 and 2013, Zvia drafted the Regulations on Access to Public Services and worked on their enactment, for the Commission on Equal Rights for People with Disabilities. She has a B.A in Political Science from the Hebrew University, and an LL.B and LL.M from the Tel Aviv University. Zvia took part in writing the first Hebrew-language textbook on disability studies, "Disabilities Studies: A Reader" (2016). Zvia can be reached at [email protected].
In our Jewish Disability Perspectives newsletter, RespectAbility welcomes a wide spectrum of voices. The views expressed in each Jewish Disability Perspectives contribution are those of the guest contributor.