Featuring Special Guests James Emmett, Lead Strategist, Workplace Initiative, Poses Family Foundation and Meg O'Connell, PHR, CEO & Founder, Global Disability Inclusion
Read the
webinar transcript
Download the
accessible PowerPoint
Watch the webinar on
YouTube with live embedded captions
Our speakers are two innovators, thought leaders and subject matter experts when it comes to jobs for people with disabilities. Their topic was expanding careers in philanthropy for professionals with disabilities.
Philanthropists have a tremendous opportunity to fight implicit bias and failed systems, as well as to enable millions of people with disabilities to have a better future. However, the professionals working in the field often lack the lived experience necessary to be fully inclusive and empower marginalized people.
This webinar reflected on key practices needed to empower people with disabilities to revolutionize the field of philanthropy.
As a "Nothing About Us, Without Us" organization, RespectAbility is deeply committed to seeing the disability lens added to all philanthropic work. That is why we have created a toolkit with practical resources to help philanthropists, non-profits and non-profit boards to embrace people with disabilities.
That process must begin with getting more professionals with disabilities working in philanthropy.
About Our Speakers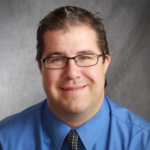 James Emmett is one of the most recognizable leaders in the field of disability inclusion. He is currently the Lead Strategist of the Workplace Initiative for the Poses Family Foundation where he oversees strategy development & implementation of projects that impact the area of disability inclusion. James has worked on many of the most visible disability & inclusion projects in the country with companies like Walgreens, Best Buy, Office Depot/Max, PepsiCo, and Mercy Health.
Meg O'Connell has worked with some of the nation's top brands across a variety of industries and has been implementing and leading disability inclusion efforts for large corporations since the mid-'90s. She has won numerous awards for her work, developing talent management, consumer solutions, and corporate marketing/branding campaigns, all geared towards including people with disabilities in the workforce as a part of diversity initiatives.