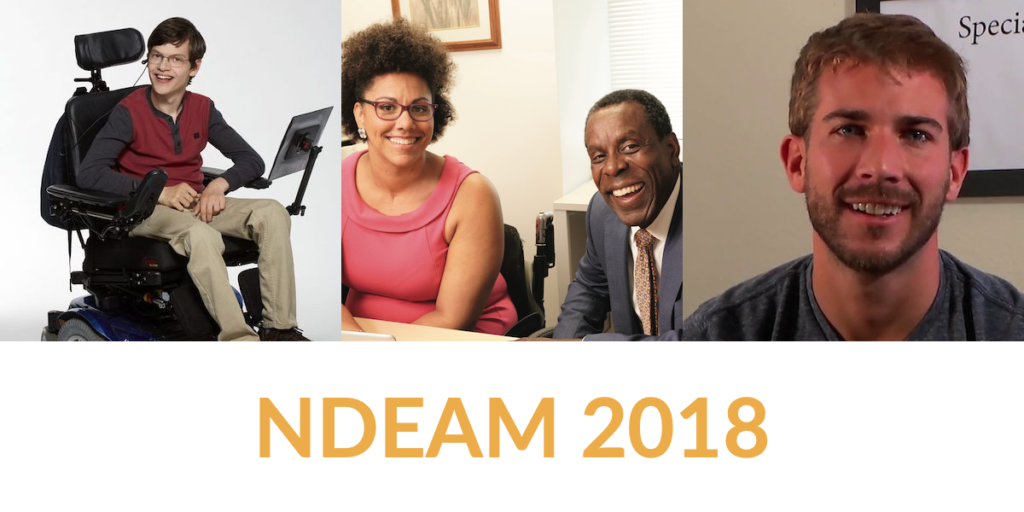 Los Angeles, California, Oct. 31 – All month RespectAbility, a nonprofit fighting stigmas and advancing opportunities for people with disabilities, has been celebrating National Disability Employment Awareness Month (NDEAM). More than 343,000 Americans with disabilities got new jobs last year, a fourfold improvement in job gains compared to the previous year. An annual celebration, NDEAM is dedicated to raising awareness about disability employment issues and celebrating the incredible contributions of people with disabilities.
In a PSA he created for RespectAbility, Micah Fowler called attention to the fact that while "more than 300,000 people with disabilities joined the American workforce last year, there are over 14 million more people with disabilities who still want to work."
So he issued a simple challenge: "I challenge each and every company and corporation in America to hire at least one person with a disability before the end of 2018."
In a separate PSA, Chris Ulmer of Special Books for Special Kids said, "Workplaces are also enriched when you include people with neurodiversities and disabilities. When a person with a disability is offered employment, it doesn't only benefit them. It benefits the workplace so much too!"
The Office of Disability Employment Policy also released a PSA, Working Works. Through the voices of several individuals, the video explores the many reasons people work, including after injury or illness. The PSA's four primary cast members include Major League Baseball great Cal Ripken, Jr. and three other individuals who worked with their employers and health-care professionals to make a plan to stay at or return to work following illness or injury. Their stories emphasize the importance of working together on effective stay-at-work/return-to-work strategies—for the benefit of individuals, families, employers and the nation.