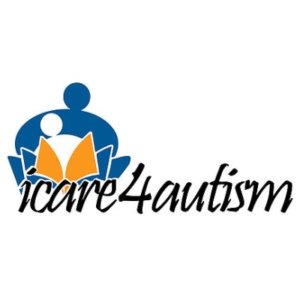 This October, to help celebrate National Disability Employment Awareness Month, ICare4Autism hosted its annual conference in Washington, D.C. The focus for this year's conference was on apprenticeships for high school students with autism and other disabilities. The main takeaway from the conference is that autism can be a strength and even a desired trait for competitive integrated employment in the community.
What is an Apprenticeship?
Apprenticeships are work-based programs that combine schooling and work. People who go through apprenticeship programs can learn a trade in various fields such as construction, carpentry, gardening, recycling, computer coding, medicine or financial services. Students who graduate from an apprenticeship often go on to a secure, good paying job in the community.
What is iCare4Autism and Who Came to the Conference?
iCare4Autism is a nonprofit located in New York and works with students with autism. The CEO is Josh Weinstein, and the organization focuses on education and transitional services. Presenters emphasized competitive integrated employment, a term used for jobs with a living wage and opportunities for advancement. Competitive, integrated jobs are community based and integrate both people with and without disabilities in the same workplace.
Policymakers from the Office of Disability Employment Policy (ODEP), Office of Federal Contract Compliance Programs (OFCCP) and The Texas Workforce Commission spoke about advancing opportunities for people with disabilities and best practices to promote employment success. Attending the conference was a diverse audience of doctors, educators, job coaches and nonprofit staff. Special guests also included Congressmen Don Beyer from Virginia and Donald M. Payne from New Jersey.
Dr. Stephen Shore on Neurodiversity
Two of the presenters had autism. Dr. Stephen Shore works for The Arc Philadelphia and is on the board of Autism Speaks. He spoke about neurodiversity, the concept of brains being different and that autism, learning disabilities, ADHD and other brain differences are a part of human diversity.
Dr. Shore also mentioned that deficits can be seen as differences or even advantages such as the attention to detail, decoding and organizational skills. Although people with autism often lack concentration and social skills, and have sensory processing issues, with the right supports, autistic employees can change these deficits to strengths over time and be excellent employees.
Uniquely Human: A Different Way of Seeing Autism
Dr. Shore also discussed the view of Autism offered by Barry M. Prizant in his new book Uniquely Human: A Different Way of Seeing Autism. The book argues that all human behavior share elements of the "symptoms" of Autism. Everyone shares, the argument goes, sensory oversensitivity, emotional regulation and social phobias. However, Prizant arguments, people who manifest of these traits more frequently are the ones labeled with "autism spectrum disorder." Fundamentally, the most important step, Shore said, is to accept people with autism as part of humanity.
Policies that Empower People with Disabilities
Representing the federal government at the event was Scott Michael Robertson from ODEP. Robertson went into details about specific federal policies such as Schedule A and Section 503. Schedule A is a hiring authority that offers people with significant physical, psychiatric, developmental and intellectual disabilities an advantage in applying for jobs in the federal government. Section 503 requires seven percent of all people hired by federal contractors to be people with disabilities. Robertson also discussed the Americans with Disabilities Act, which requires that reasonable accommodations be made in the workplace for employees with disabilities.
Best Practices in Disability Employment
The conference focused on tracking people with autism into careers so they can earn and learn or go onto higher education. The Department of Labor announced the creation of a grant to fund apprenticeships. Also mentioned was Project SEARCH, an internship program for high school seniors with developmental and intellectual disabilities. Project SEARCH internships are 10 months long, and students are placed in three rotations with an employer such as a hospital and spend part of their time in the classroom as well as the job site.  Project SEARCH is a type of pre-apprenticeship training that allows students with autism to see which jobs match their abilities and desires.
Conclusion
The iCare4Autism conference's focus on apprenticeships for people with disabilities reiterated a critical message about advancing opportunities for people with disabilities to be independent and have careers. These issues are essential as autism rates rise among young children, now impacting 1 out of 63 children. The conference reinforced the fundamental truth that people with autism need to see themselves as capable of finding a job in the open labor market just like anyone else who wants to find competitive, integrated employment.