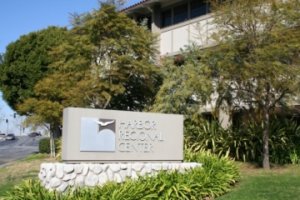 Long Beach, Calif., Dec. 19 – Directly in the hub of Los Angeles, California sits the Harbor Regional Center (HRC), an organization local to California that strives to make every resident, family and neighbor feel welcome, wanted and productive. And this doesn't just end in Los Angeles.
HRC is a state-funded organization that provides services to individuals with developmental disabilities and their families within the southeast areas of California. It is just one of 21 other facilities that can be found across California. The services that each center provides begin with a person's conception and last a lifetime, ranging from providing pregnant mothers with care to assisting students with disabilities find employment to providing services to elderly individuals with disabilities.
"Sometimes people may have a troubled pregnancy and we follow them until age three, at which time the child can be tested for autism or other disabilities," says Rick Travis, the manager of the health, service and employment team.
Once a child has turned three, he or she typically has entered school and receives services from the school system. During this time, Harbor Regional Center will advocate on behalf of a student by sending one of its team members to the child's Individualized Program Plan meetings.
"In a perfect world, hopefully their family is contacting us a couple years before [the child exits school and] we are going to their IPP [Meetings] so we're getting to know them really well and when they exit the school system, we are picking up the services whether they are living at home, with their family, they are going to supported living, or a group home situation," says Travis.
Next step programs, after receiving a certificate or diploma, include employment programs as well as 64 other day programs.
"We have an Employment First initiative, so we are always looking to get employment first. We have over 13,000 clients that we serve and so some people have a lot of needs that are not going to work so other programs would be more appropriate than [employment]," says Brent Fryhoff, who is the head of employment programming for HRC.
Currently in Los Angeles, there are 948,587 residents with disabilities in total. Of those residents that are working age, 63 percent are unemployed. Harbor regional center currently works with eight agencies to fund for job coaching for individuals with disabilities.
"We have expectations for our job developer. What we are expecting our job development agencies to do is [to] develop specifically for that individual what is there dream job," says Fryhoff. "It doesn't mean that they are going to get their dream job but what do they need to do to get to that dream job. We want the job to makes sense to the persons life and goals."
Each center is independently operated by a board of directors who are members of the community and therefore know how to best serve that particular community.
Regional Centers are unique to California. The centers were birthed from the Lanterman Developmental Disabilities Services Act, a piece of legislation passed in the 1960s that would forever mandate the way in which all of the centers are to run. Part of this mandate guarantees qualified consumers (people with disabilities) are entitled to lifelong services.
"The regional centers were designed to meet the needs of the individual communities," says Travis. "It is not one sized fits all."
LEARN MORE ABOUT RESPECTABILITY'S LONG BEACH COMMUNITY OF PRACTICE