Fighting Stigmas & Prejudices: Connecting People, Making it Happen in Hollywood
Standing up against ableism and other prejudice while promoting positive, accurate, diverse and inclusive media portrayals on TV and in film
RespectAbility is working on changing the narrative in Hollywood to ensure accurate and positive cultural media portrayals of people with disabilities. We partner with leaders in the entertainment industry on the full inclusion of people with disabilities, both in front of and behind the camera, and we continue to look for more partners to help move the needle on two core issues: inclusion and diversity in Hollywood and the employment of people with disabilities.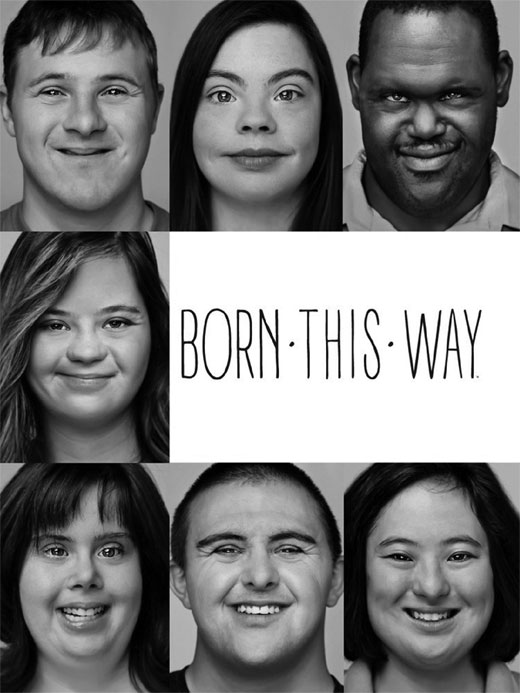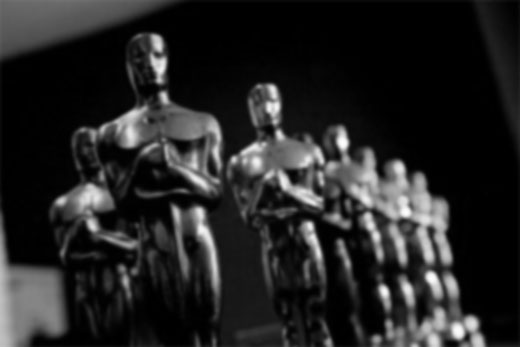 What people see and hear impacts what they think and feel – and what they think and feel literally can mean life and death consequences. People with disabilities lack access to healthcare, education and employment opportunities.
An increase in positive, diverse and accurate portrayals of people with disabilities on television and film can significantly help end stigmas that limit their health and lives.
Entertainment professionals across all platforms are working to become more inclusive of minorities. This is our opportunity to ensure inclusion and equality for all people – including America's largest minority – the one-in-five Americans with a disability. Opening the inclusion umbrella is the right thing to do as well as economically smart given that the disability market is valued at more than $1 trillion. Yet the disability community often is forgotten in inclusion and diversity conversations. According to GLAAD, just 2.1 percent of scripted television characters had disabilities in 2018. Furthermore, actors without disabilities play more than 95 percent of all characters with disabilities on television.
The representation that does exist is misleading. Almost all portrayals of people with disabilities in media are white, but disability impacts all. Anyone can join the disability community at any point and people with disabilities come from all communities – including African American, Asian, Hispanic, Native American, LGBTQ and other communities. According to a recent report by The Media, Diversity, & Social Change (MDSC) Initiative at USC's Annenberg School for Communication and Journalism, only 2.7 percent of all speaking or named characters in film were shown to have a disability in 2016 (up from 2.4 percent in 2015). None of the leading characters were from an underrepresented racial/ethnic group or the LGBTQ community. "The results of this analysis on characters with disabilities reveal clear discrepancies between the real world and the 'reel world,'" the report says. "Stories that reflect the full lives of characters with disabilities and the demographic diversity of this community remain elusive in film."
What is RespectAbility doing to change this? Through our work with partners, including disability experts and self-advocates, we are educating entertainment and media professionals (including studio and network heads, directors, showrunners, producers, writers, casting directors, talent agents, actors and diversity / social responsibility leaders) on the importance of disability inclusion, accessibility and acceptance. This work continues through educational tools such as fact sheets and consultations as well as events including panel discussions, screenings, roundtables, briefings, individual meetings and site visits.
With Hollywood striving to boost diversity and inclusion, opening the inclusion umbrella for America's largest minority – the one-in-five Americans with a disability – is the right thing to do as well as economically smart given that the disability market is valued at more than $1 trillion. The success of films like Black Panther, Wonder Woman and Coco prove that diversity wins. According to Nielsen Research, consumers with disabilities represent a $1 billion market segment. When you include their families, friends and associates, that total expands to more than $1 trillion. Americans with disabilities represent the third largest market behind Baby Boomers and the mature market. 1.2 billion people on earth have a disability.
However, storytellers often make glaring, yet easy to avoid, errors when covering our community. In March 2018, RespectAbility published The Hollywood Disability Inclusion Toolkit: The RespectAbility Guide to Inclusion in the Entertainment Industry. The purpose of the toolkit is to help entertainment professionals who wish to ensure they are as inclusive of people with disabilities as possible. Also, view resources for entertainment professionals.
RespectAbility is entertainment's partner to:
Get raw, real, compelling, diverse and inclusive stories that will make TV and film even better.
Set the bar on creating welcoming entertainment that makes a powerful connection with audiences.
Gain a go-to creative and marketing ally that can help both established voices and a new generation of artists and filmmakers reach new heights.
Get facts, resources and contacts they need to tell authentic disability stories in a way that will win audiences over and advance dignity for all.
Create both entertaining content for and with people with disabilities and assist in improving the financial bottom line of networks.
Find the diverse talent they need – both in front of and behind the camera – to reflect the fact that 56 million people in the United States and one-billion people worldwide live with disabilities.
Understand disability etiquette and ensure that disability is not viewed through the "pity" lens.
Update lexicons to ensure that scripts are culturally sensitive to the one-in-five people with disabilities and the people who love them.
Free and impactful assistance with marketing inclusive films and shows that advance the inclusion and opportunities for people with disabilities.
Examples of Best Practices
Not an ordinary reality show, Born This Way, which has won three Emmy Awards, including for best unstructured reality show on TV, stars seven diverse young adults with Down syndrome as they deal with issues around employment, independent living, education and romance. By promoting success stories of people with disabilities, Born This Way helps to change negative perceptions of people with disabilities.
In scripted television, Speechless was a sitcom centered around a family that happens to include a son with cerebral palsy, J.J. The fact that J.J. is played by Micah Fowler, an actor with cerebral palsy, is important. Actors without disabilities play more than 95 percent of characters with disabilities on television.
In film, Finding Dory, a Pixar box office success, stars many characters with disabilities. Dory, the titular character, has short-term memory loss. Nemo has physical disabilities with his little fin and Hank is an octopus that is missing a tentacle. Destiny is visually impaired by her myopia and Bailey has difficulty with echolocation. Disability is not something Dory needs to overcome, but something she needs to learn to live with, accept and work with to accomplish things "in her own Dory way." In addition to putting a positive spin on Dory's journey, Finding Dory highlights the importance of community for people with disabilities. Throughout the film, Dory is helped by Hank, Destiny, Bailey and, of course, Nemo and his father Marlin, many who have disabilities themselves.
As RespectAbility continues this work, the Community of Practice will expand so more people with disabilities are seen for the dignity and abilities that they have – and can contribute to their own independence and the community at large.
Want to get involved?
Contact our Vice President of Communications at laurena@respectability.org for more information.
LEARN MORE
PRESS ON OUR HOLLYWOOD OUTREACH