March was a particularly a strong month for our policy department, both in terms of teaching and networking.
On March 3, Senior Policy Advisor Matan Koch taught more than 50 workforce professionals how to advocate for disability inclusion in their work places using the business case. You can watch that webinar and download the fully accessible presentation on RespectAbility's website.
A few days later, Wally Tablit, our Senior Director of Policy and Workforce Development, was honored to have presented at the 38th Annual Pacific Rim International Conference on Disability and Diversity on March 6 and 7 in Honolulu, HI. The event was hosted by the Center on Disability Studies College of Education, University of Hawaiʻi at Mānoa. Immediately after the Pacific Rim Conference, Wally presented at the 1st Annual Hawaiian Employment First Summit in Honolulu on March 8, presented by the HI Chapter of APSE (Association of People Supporting Employment First). These two events gathered several hundred people from all over the Pacific Rim region. Wally made connections with people from Japan, New Zealand, Hawaii, and more.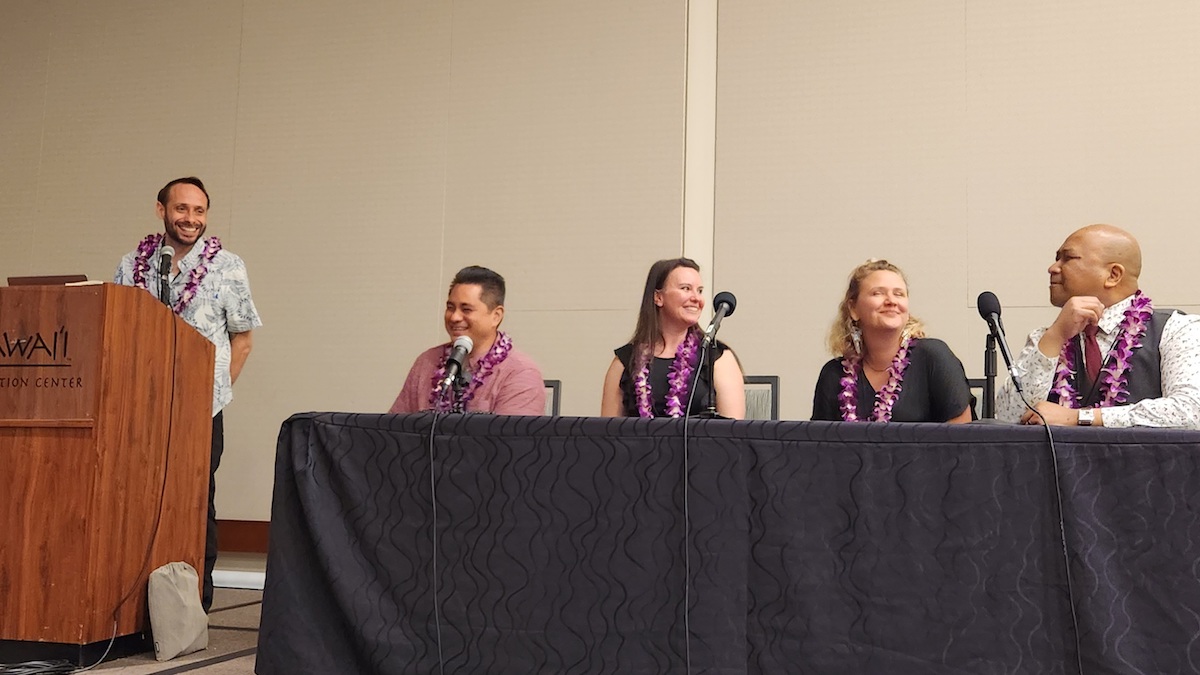 On March 15, the Chair of RespectAbility's Board of Directors, Ollegario (Ollie) Cantos VII, JD, who also serves as a Councilman in the City of West Covina, joined Matan Koch to present at the National Rehabilitation Association 2023 Disability Employment Summit. Their session was titled "Beyond 'Folding, Flipping, Filth, and Filing' – More than the Minimum for Workers with Disabilities," and it was attended by vocational rehabilitation experts from around the country. The presentation galvanized interest in diverse employment opportunities for people with disabilities, especially providing new insight on disability business ownership. Already, professionals from two states have made follow up meeting requests with our policy department, looking to collaborate.
Matan Koch rounded out the month by bringing together the Jewish Community of Baltimore, MD to look not only at questions of faith inclusion, but how that community can collaborate on the issues facing the disability community, from employment onward.
In the coming months, the policy department would love to see major progress on our signature issues, from Medicaid reform, to reauthorizing WIOA, to the thoughtful replacement of the failed subminimum wage system with a true path to competitive integrated employment. All of it is possible, but only if we all mobilize and work together.