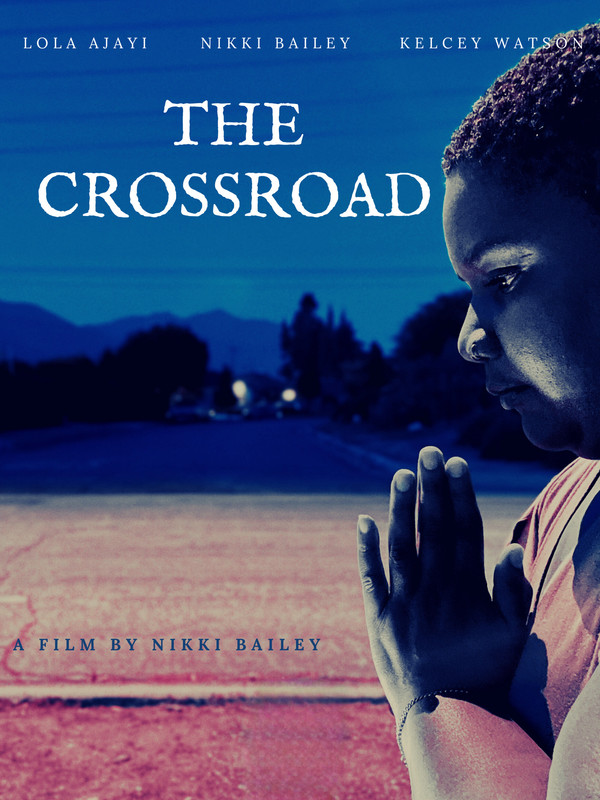 Hard pavement blocks and dark satin silhouettes of city streets: Writer-Director Nikki Bailey's Short, The Crossroad, starts somewhere in reality and ends exactly when any remnants of it cease to exist. For Bailey's magical realism short, the story surrounds a mother who makes a bargain with a Satanic figure, "The Tall Man," to ensure the survival of her unborn child. Bailey's protagonist must promise her own soul to "The Tall Man" or face the eminent death of her baby.
The film feels like you're being spooned by death. Bailey seems to ask the audience to cozy up to the inevitable and sit with her characters' despair throughout much of the story. The pinnacle of that despair is when Bailey's protagonist dies – after her daughter, the one saved by the original bargain, denies a second deal with "The Tall Man." The cost of the deal, for the daughter, seemed too great of a burden. After all, the soul of her mother was ascertained from that kind of deal, why would the daughter engage with it again?
Though there are limits to what Bailey can show in a fourteen-minute film, the possibilities of this imaginative story leave the audience wanting more. The most ordinary of streets, for Bailey, can be the genesis for something unsettling and completely magical.