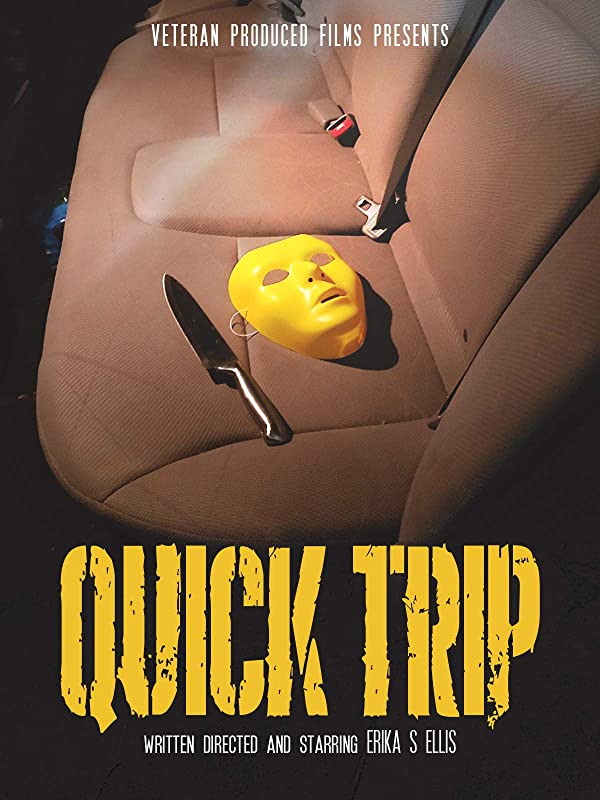 Erika Ellis is the multifaceted creative behind the short film Quick Trip. It is clear that Ellis has fun with her craft as she uses a unique sense of humor in her work. Ellis's characters feel colorful and grounded in reality. These are people you would run into in day-to-day life, which is part of the appeal of her work.
In Quick Trip, Ellis takes on different roles as a writer and director of a three-minute thriller that ends in a sharp plot twist. A woman finds herself in danger after returning home from a quick trip to the pharmacy. We follow the main character's drive to her home, and the slow pace is great at building suspense and curiosity. It's also interesting to see such a scary threat in a mundane location, like a parking lot. It reminds us that this situation can happen to anyone.
Quick Trip was the product of a veteran-produced films contest at Amazon Prime. An independent producer, Ellis is passionate about advocating for artistic opportunities for other veterans. This initiative not only gives veterans a chance to make work but also gives us all the opportunity to see a new perspective within the filmmaking industry.
Ellis boasts a life full of different experiences. A veteran, after a long military career in aviation, Ellis worked in finance and in NYC's bustling fashion scene. She is currently working in the entertainment industry in Los Angeles and writes features as well as TV pilots. After graduating from RespectAbility's Entertainment Lab, Ellis has shown a commitment to authentic representation in her work and one can catch a glimpse of her commitment to original stories within this film.
Watch Quick Trip at Amazon Prime.