This year I was fortunate to bear witness to the transformative work done during Jewish Disability Awareness, Acceptance, and Inclusion Month (JDAIM). One of my favorite events during JDAIM was at Temple Emanuel in Boston. I hit the road from my apartment in New Haven, Connecticut around 6 a.m. to make it for our first event at 8:30 a.m. As I entered the synagogue, I was struck by the accessible infrastructure present throughout the building, including ramps both outside and inside the building, accessible bathrooms, and accessible parking.
These may seem like small accessibility measures. However, since religious organizations are not covered under the Americans with Disabilities Act, these measures are more than I have seen in many houses of worship. With that context in mind, I was surprised and delighted to find that their accessibility commitments went further. When I entered the small-group meeting rooms and the sanctuary, there was a large screen with live captioning, microphones to ensure presenters could be heard, and a livestream recording each part of the event so those who were unable to attend in person still had access.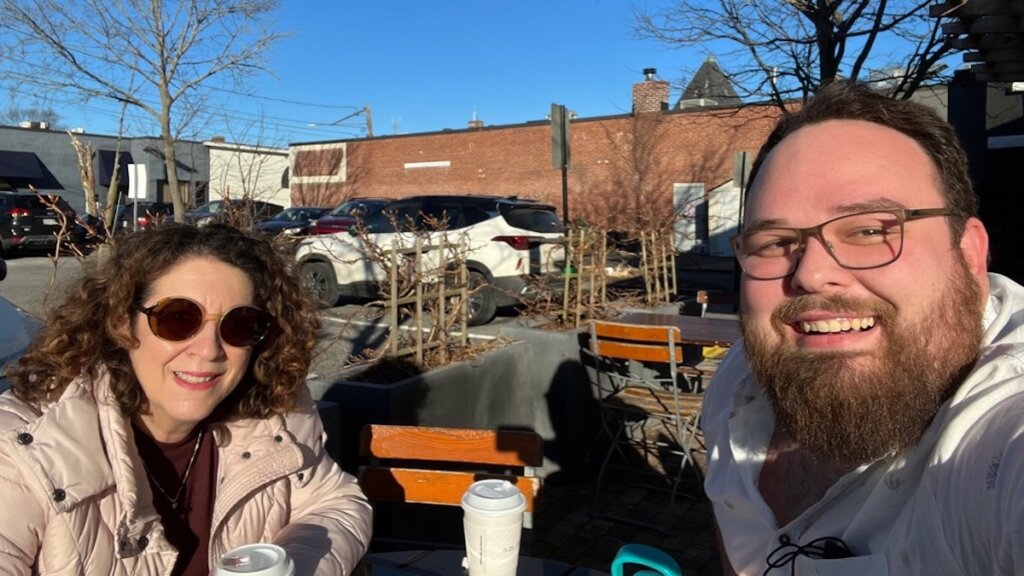 This was also my first time meeting Shelly Christensen, the Senior Director of Faith Inclusion and Belonging at RespectAbility, in person. I was impressed by her ability to speak so compellingly about the importance of disability inclusion in Jewish spaces. The congregation at Temple Emanuel was incredibly receptive to interrogating their perceptions and transforming their mindsets around disability inclusion. I know that this transformation was made possible by the years of work Shelly and her colleagues have done in changing the culture of Jewish communities across the world through JDAIM. As an outsider looking in, I feel called to bring this model of transformative change to my own religious tradition, and I can only imagine that many other faith traditions would also benefit from creating their own "JDAIMs" specific to their context. Our Faith Inclusion and Belonging team dreams of bringing the model of JDAIM to the multifaith space, and we can't wait to work with you all to make that dream a reality.