BRIC Foundation and RespectAbility presented: "Disability Inclusion in Entertainment: Beyond the Pipeline," a conversation about breaking into the entertainment industry and building community as creative professionals with disabilities. The event was moderated by Lesley Hennen (Writer, Entertainment & News Media Associate at RespectAbility), and featured panelists Jeremy Hsing (Writer, RespectAbility Entertainment Apprentice and Lab Alumnus), Samuel Krauss (Writer, RespectAbility Entertainment Apprentice and Lab Alumnus), and Myles Hunt (Visual Artist, Writer, and RespectAbility Lab Alumnus). They discussed navigating the Entertainment industry, why their voices are important, and details of the Entertainment Labs and other leadership programs that RespectAbility has to offer.
Speaker Bios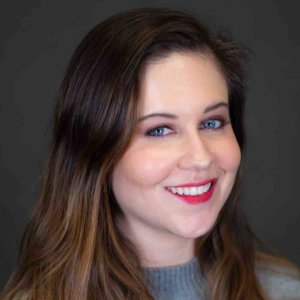 Moderator: Lesley Hennen (she/her) is the Entertainment and News Media Associate at RespectAbility, a nonprofit organization whose mission is to fight stigmas and advance opportunities so people with disabilities can fully participate in all aspects of community. Hennen brings a professional background in Communications and PR, as well as expertise in script consulting and independent film production to the team at RespectAbility, where she works with key players in the Entertainment and News Media industries to promote more authentic representations of people with disabilities on-screen, as well as more inclusive working environments for people with disabilities behind the camera.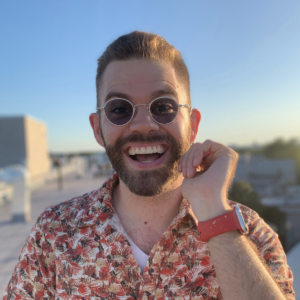 Myles Hunt is a hard of hearing and proud lifelong hearing aid-wearing visual artist based out of Brooklyn, NY. Early on he became infatuated with Jim Henson and his famous Muppets while learning his syllables. He practiced lip-syncing to music, movies, and television shows while using the puppets that he built himself. Utilizing his love for creatures and all mediums of art, he developed over 200 characters of his own and counting. He interned for two summers with The Jim Henson Company, where he took part in the design, creation, and performance of Jim Henson Muppets. Currently he is the CEO of sMyles Creative. Through his work with sMyles to date, he has devoted his efforts to creating, conceptualizing, and producing original characters for entertainment and education. As a Writing Fellow for RespectAbility, he was able to collaborate and showcase his characters to a live audience that past fall of 2022.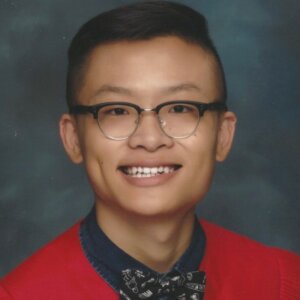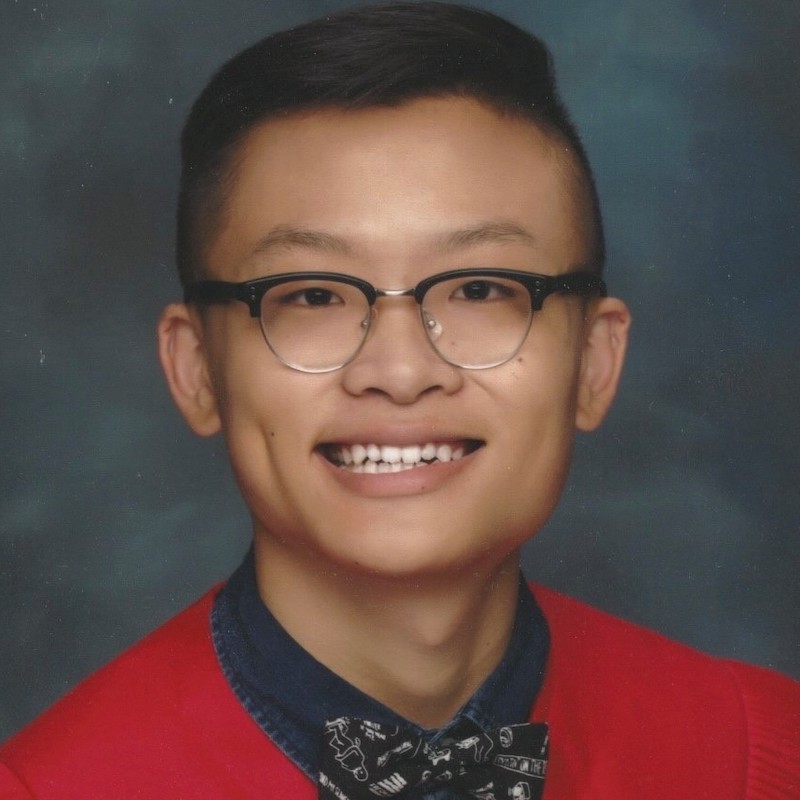 Jeremy Hsing is a humanistic sci-fi writer, mental health advocate, and second-gen Taiwanese immigrant based in LA. He specializes in using his psychology background (BA in Psychology and double minor in art history and film from UCLA) to construct elaborate worlds in which his characters are forced to experience an internal reckoning and question their morality in the pursuit of an emotional catharsis. Past experiences include being Editor-in-Chief of his high school newspaper and having his first screenplay that he ever wrote selected to be produced by the UCLA Film Summer Institute. He's also written, produced, and directed two short films that live in the realm of magical realism titled Iridescence and Fish. Additionally, he was awarded the Leon Silverman Scholarship at the 2022 Academy Gold Graduation ceremony and paired with Lee Isaac Chung for a mentorship through the Academy of Motion Pictures Arts and Sciences. A Get Lit Screenwriters Lab Fellow, RespectAbility Entertainment Lab TV Writing Fellow, and Coverfly Best Unrepped Writers List 2022 Honoree, in his free time, Jeremy loves to listen to Kendrick Lamar due to his lyrical exploration of intergenerational trauma and toxic masculinity.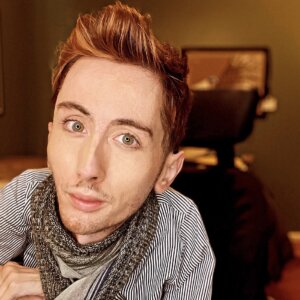 Samuel Krauss is a TV comedy writer and a gay/disabled/wheelchair-using man who focuses on telling young adult comedies featuring disabled protagonists. Sam has been shortlisted for shows on Netflix, and has completed a six month mentorship with Lara Spotts (MINX, HBO) through Eryn Brown's (360 Entertainment, 1IN4) program. Sam is also named as a fellow of RespectAbility's Entertainment Lab. His latest pilot, SKY TROLLEY, was announced as one of the winners for WeScreenplay's Diverse Voices and has garnered numerous awards eventually rising to coverfly's banner Red List. In 2022, Sam received his MFA in screenwriting from Spalding University. Sam currently is a RespectAbility Entertainment Apprentice and enjoys a bi-monthly writers' collective where a group of five disabled TV writers gather under Nathan Varni's (ABC, Current Programming) tutelage.