Date: Wednesday, May 17
Time: 2 p.m. ET / 1 p.m. CT / 12 p.m. MT / 11 a.m. PT
Throughout the pandemic, technology solutions provided opportunities for people with I/DD and their families to participate in what used to be inaccessible activities and environments. Today, tools such as virtual platforms, communication technologies, connected communities, and cognitively accessible solutions are applied in innovative ways to decrease loneliness and provide ways for individuals to access religious and spiritual environments. Our presenters will discuss the utilization of technology solutions across domains and innovative approaches spiritual leaders are using to reach new audiences and allow greater participation from people with I/DD.
Speaker Bios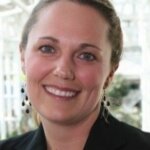 Emily Shea Tanis, PhD, is currently an Associate Research Professor at the Kansas University Center in Developmental Disabilities, Life Span Institute, University of Kansas. She is nationally recognized for her expertise in applied technology solutions, Technology First, cognitive accessibility, and advancing the rights of people with cognitive disabilities to technology and information access. Shea has published articles and investigated the definition of intellectual disability, the measurement of adaptive behavior and support need, the construct of self-determination, federally funded supports and services for people with I/DD and their families, and self-directed employment strategies.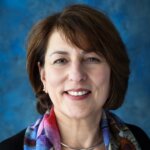 Anne Masters, Ph.D., FAAIDD is the Director of the Office for Pastoral Ministry with Persons with Disabilities for the Archdiocese of Newark, where she draws on evidence-based practices to promote synergy between ecclesial statements of faith and pastoral activity. This experience has motivated her interest in the intersection of theology, disability, and pastoral practice within the Catholic Church to overcome stereotypic perceptions and restrictions of individuals with disabilities (and other marginalized peoples). It also provided the impetus for her Ph.D. research. Her previous pastoral experience at the parish level includes parish development, social outreach, liturgy, youth ministry, and director of faith formation.