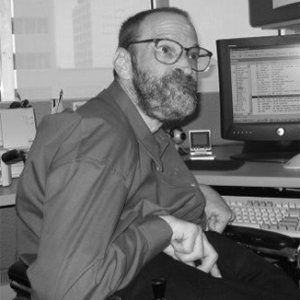 I met Neil and Denise Jacobson 20 years ago when I was in law school. The reform movement of Judaism was gathering together a group of its leaders with disabilities. I was already pretty jazzed to be invited into such a crowd at the ripe age of 22, but I was blown away by this dynamic power couple. Neil was still in banking then, and it really meant something to me to see someone else with cerebral palsy with professional success.
We stayed in touch. When I left law to go into business for myself, Neil was constantly checking in, sharing his own business ideas, and asking about me. For years before I joined RespectAbility, Neil pressured me to move to California. He knew things would be better for me here, but somehow I never quite understood that the regional center program, which provided all of his independent living support, would support me. When I did finally move here, he was a little disappointed that I moved to "Hell-A" as he called the city in which I live. In fact, it wasn't until sometime last year that he finally accepted that I was not going to move to his beloved Northern California, but he was happy I was here. He helped me to get regional center services. Now I have the best quality of life that I ever had, and I can thank Neil for it, among others.
The last few years, a lot of my interactions with Neil were professional. I worked with Neil on the RespectAbility board, then on our Jewish advisory committee, then as a mentor for our Training and Consulting Bureau, and finally, in an interesting turn, when I accepted his invitation to serve on the board of his AbiliCorp Foundation. We surely did not always agree with each other. The thing is, no matter how much business we discussed, and how vehemently we sometimes disagreed, he always took time after every meeting, and every couple of months if we didn't meet, to inquire about my life. He cared about everything: my personal aspirations, my professional aspirations, my health and care supports, and even things in which he seemed to have more interest than I did, like my recreational activities and my dating life. It is rare, as a person with a severe disability, to always feel like someone sees you as a complete person, but Neil saw me, perhaps better than I usually see myself.
I've met a lot of disability icons: Justin and Yoshiko Dart, Lex Frieden, Judy Heumann, Bobby Silverstein, Liz Savage, Paul Miller, and others that I'm struggling to name in this moment of grief. Some, like Paul, I met once and they gave me advice that changed my life. Others, like Judy, were treasured colleagues, whom I knew for decades, but were far too legendary for me to claim as friends. Neil was equally legendary, but I didn't even know that until Crip Camp came out. To me, he was just a wonderful friend and mentor. He was just Neil.
As I write this, the news is fresh, and dare I say raw. It is hard to say something optimistic. At the same time, every single time I ever ended a meeting with Neil, he would end it with "Go, go, go!" Neil was about living life to the fullest, and I hope that I can honor his memory by doing just that. May his memory be for a blessing now and always. May Denise, David, and all who loved him be comforted among the mourners of Zion and Jerusalem.