Regardless of intent, words or phrases can express bias. Using the National Center on Disability and Journalism's (NCDJ) disability language style guide and other practical information, receive tools on how to communicate in an effective and inclusive way. This session covered general terms and words on physical disabilities, hearing and visual disabilities, mental and cognitive disabilities, and seizure disorders. Beyond specific language, learn from communications and nonprofit experts on how to ensure overall storytelling is inclusive of people with disabilities.
Speaker Bios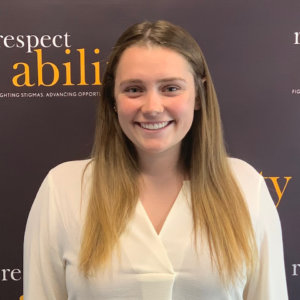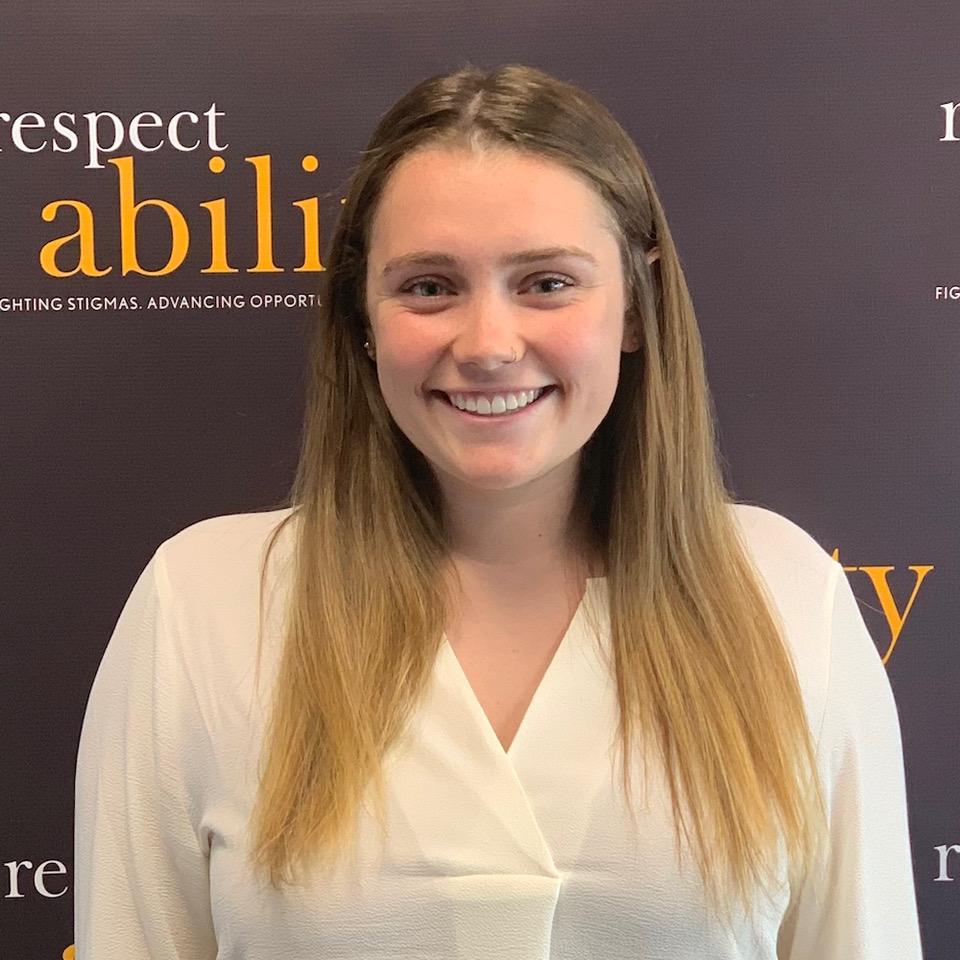 Molly McConville (she/her) is a Development Associate at RespectAbility, a nonprofit organization whose mission is to fight stigmas and advance opportunities so people with disabilities can fully participate in all aspects of community. In her work, McConville is responsible for database management, prospect research, support in development operations, and event planning.
McConville graduated from Miami University with a Bachelor of Arts in International Studies and a minor in Spanish. She participated in the RespectAbility National Leadership Program in Summer 2019 as a Public Policy and Employment Fellow.
In her previous role as an Employment Consultant with Best Buddies, McConville supported individuals with intellectual and developmental disabilities in their careers. She supported in job coaching, relationship management, fundraising, social media and marketing, and event planning. McConville delivered Diversity, Equity, and Inclusion presentations to companies looking to expand their understanding of disability inclusion.
McConville is based in New York City, NY. In her free time, she likes to travel, watch movies, and spend time with family and friends.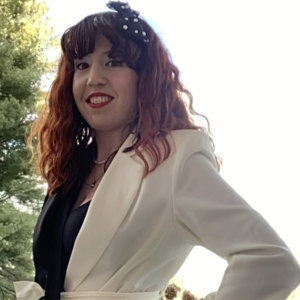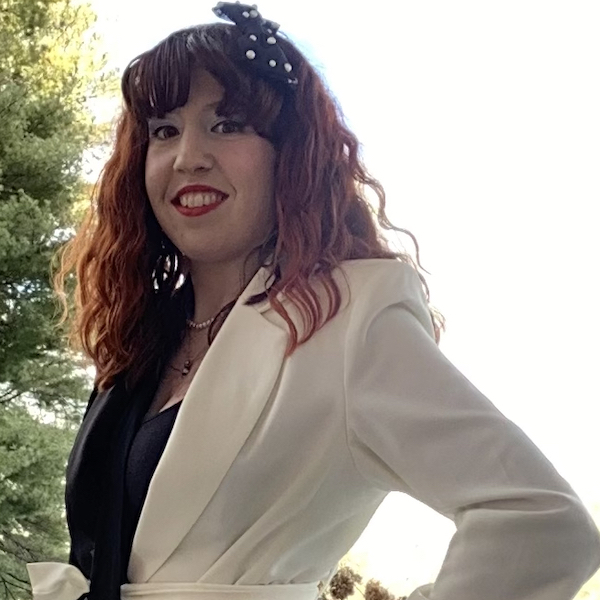 Christina Lisk is a Philanthropy Apprentice in RespectAbility's National Leadership Program for Spring 2022. RespectAbility is a national nonprofit organization fighting stigmas and advancing opportunities so that people with disabilities can fully participate in all aspects of community. Lisk's Apprenticeship was funded by the MacArthur Foundation.
An outspoken Philadelphian, Lisk is a writer committed to disability advocacy in the nonprofit sector and the arts. Lisk graduated from Bryn Mawr College, where she studied English Literature and Creative Writing and co-founded the disability group EnAble. Her publications include articles for The Mighty, Yahoo Finance, and Hearinglikeme.com and a short story entitled Fox Hollow Secrets in Nothing Ever Happens in Fox Hollow Anthology: Volume 2. In 2019, Lisk presented part of her novel in progress, a disability love story, at Middlebury Bread Loaf in Sicily.
Her previous nonprofit work includes development work at PACT and Citizen Diplomacy International and volunteering as a mentor at Mighty Writers.
Lisk believes that generosity is what creates success in social change and the arts. That is why she is interested in the philanthropic sector. The third sector will permit Lisk to bring all of her interests together in a way that balances pragmatism and passion. Lisk wants to design programs where people with disabilities may use creative writing to find empowerment in an ableist world.
Outside of the arts and nonprofit sector, Lisk is the epitome of "I'm going to die petting something I shouldn't." If something walks on four legs, barks, or meows, Lisk will fall in love instantly. Not even ticks and Lyme disease can stop Lisk from pet sitting, volunteering in shelters, or feeding the ferals. Her phone is overloaded with cute animal pictures, especially of her English Setter, Rosie.