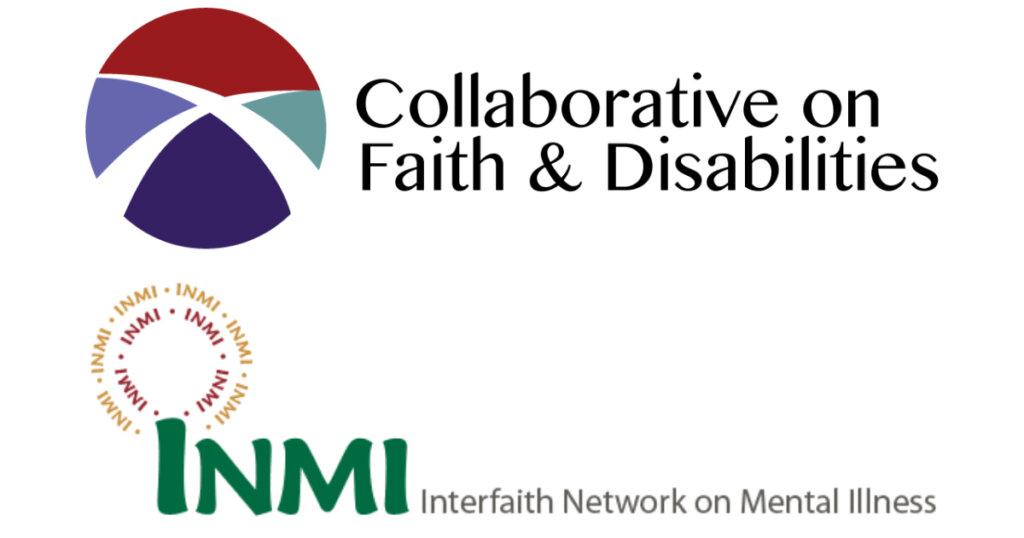 Throughout my research of faith-based organizations that provide services for disability and mental health, a lot of organizations impressed me. I am going to focus on two in particular below.
The first organization that stood out to me was the Collaborative on Faith and Disability. Their homepage shares some fascinating statistics, including that 84% of people with disabilities say their faith is important to them, and that 45% of people with disabilities attend a place of worship at least monthly.
One of the key programs that the Collaborative offers is called Putting Faith to Work. Putting Faith to Work helps faith communities address employment needs of some of their members, and also connects people with disabilities to quality employment opportunities through the natural networks that represent congregational members. This project addresses the gifts and needs of their members, maintains strong connections to local communities, and addresses community social problems. Through this program, a small group of people get to know members with a disability who want to find meaningful work. They listen and look for gifts, passions, and skills a person possesses. After, they reach out to members of their congregation and beyond to find employers in the community who need those gifts and skills in the workplace. The Putting Faith to Work model has many stages including gathering a team, creating a workplan, inviting job seekers to participate, a conversation about work, supporting job seekers, and reflecting on the journey. Putting Faith to Work was a pilot project funded by the Kessler Foundation.
The second organization that stood out to me was Interfaith Network on Mental Illness (INMI). INMI started a project called The Caring Clergy out of a belief that clergy and religious leaders are a key source to help congregants get the mental health care that they need. The Caring Clergy Project helps give clergy and faith community leaders the background and tools needed to assist congregants, their families, and their friends. To promote the Caring Clergy Project, the Interfaith Network on Mental Illness sponsors regular conferences and provides free resources to help clergy and staff.
INMI also organizes Mental Health Ministries. Mental Health Ministries works with faith communities, advocacy groups, community organizations, and mental health professionals to apply faith and spirituality as a part of the recovery and treatment process. This is a way for family members to recognize strength and hope in caring for a loved one with mental illness.
These organizations and programs could be useful for people who are seeking help, and it is great that they are open to people of all faiths.