1) Before you brainstorm solutions, STOP & ask a load of questions!
Remember, behavior is always communication. It is a way for kids, teens, and even adults to communicate an unmet need. For those with disabilities that impair their ability to communicate, this may be even more prevalent. Sometimes it's unconscious and sometimes it's conscious and a person with a disability can't communicate it in a more effective way. A good example of this is a toddler meltdown, with our little ones who haven't yet mastered their language skills. Older children and teens who have language deficits or who struggle labeling their emotions may also have frequent meltdowns. It's important to reason that there is a WHY behind this behavior.
2) Before you focus on punishment or a consequence, determine whether the person is able to change the challenging behavior.
Can your child actually sit still at dinner? Do they possess the maturity and focusing skills to sit there for your expected amount of time? Is it appropriate for their age? Do they struggle with these skills beyond what is expected? Is your child over-tired, over-stimulated, or very frustrated? Is there something you can do the next time to prevent that from happening or can you simply be more accepting and understanding of this behavior when it happens? I call this "right-sizing" our expectations.
3) Can you share your expectations in a clearer way?
Does your child or teen know what you expect of them at the moment at hand? Even older kids and teens benefit from reminders and clarity. Sometimes we let our guard down as our child grows older and think our tweens, for example, "should just know how to behave." Well, is this a new activity or environment? Are they a bit "out of shape" in these settings due to the last two-ish years of pandemic living? Is this an area they struggle with? A refresher on expectations will not hurt anyone!
4) Are you considering your child's individual needs and limitations?
When training educators, camp counselors, mental health professionals, and parents, I often talk about determining whether expectations are age-appropriate. This is certainly important! For example, if you are comparing your four-year-old to your best Mom friend's 4.8-year old, that may be unfair to your kid. Young kids change and develop rapidly, and months can make a difference even through grade school. Then, let's take it a step further than age and typical developmental expectations. We need to know our kids, and the ones we work with. What makes them awesome, and what about them may keep you up at night. It helps us as parents and professionals eliminate our frustration levels when we know what our kids aren't so great at so we can reframe our expectations.
5) Keep Trying!
Take some advice from our friend Dory and "just keep swimming!" (I may have seen this movie too many times…)  As I shared in the final chapter of my recently published book, I Love My Kids But I Don't Always Like Them, great parents fail constantly! Stick with me here… they fail so often because they try so often. Keep trying new things. Something will stick and then it may stop working, so you'll try something else and find another "assist" in the hardest job we will ever love—parenting. This theory holds true for all of the child/teen professionals out there as well.
---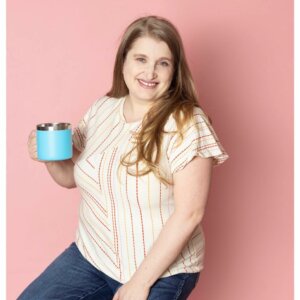 FRANKI BAGDADE has over 20 years of experience in the world of children with extra needs, special education, non-traditional learning environments, camping, and everything in between. Franki is the owner and founder of FAAB Consulting, Franki's Academic and Behavioral Consulting. She works with children, teens, parents, and schools in creating customized plans for children and teens struggling with challenging behavior.
Franki is a professional speaker and has spoken nationally on topics such as the inclusion of children with disabilities, anxiety, mental health struggles in children and teens, and parenting! She is the author of a new book for frustrated parents raising children 5-14, I Love My Kids But I Don't Always Like Them!
Franki graduated from Michigan State University with a BA in Elementary Education and Wayne State University, a MA in Special Education, and a Masters in Clinical Social Work at the University of Kentucky. She lives with her husband, Jeff, and three children in West Bloomfield, Michigan.
For more about Franki follow her at www.facebook.com/faabfranki and www.instagram.com/faabparenting.