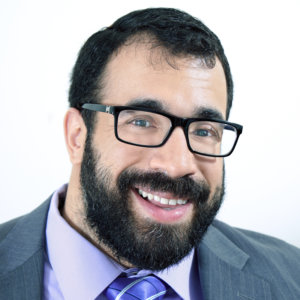 As I was reading Shelly's introductory note, I couldn't help but reflect on the deep significance of building a house of worship that draws everyone into belonging. I think many of us have probably noted the inherent dichotomy between the Torah's exclamation that we were all designed in the image of God, with the observable range of difference of humanity. Growing up in a post-Enlightenment Reform household, we were taught that this referred to the best parts of our natures, our love, our altruism, our morality and nobility.
It wasn't until I got to college that I studied a rabbinic discussion about the treatment of the body that had been executed in a judicial proceeding that I realized that for them the image was quite literal. It begs the question then: how can this be both literal and true?
I think the answer is found in the traditional rabbinic prayer for congenital disability, which is to bless God for the manifold difference of creation. The rabbis understood the differences among us to be a good thing. I posit that this is because God is infinite, and we are small and finite. Only the entire complexity of humanity can come close to reflecting the image of God, and only because of the great array of differences between us, including disability.
As such, it seems to me that only when our houses of prayer reflect the fullness of belonging that Shelly envisions will we in fact be able to obey the command from the book of Exodus, "And let them make Me a sanctuary, that I may dwell among them." For indeed, any barrier to full participation reflects not only a barrier to the individual, but a barrier to the part of the divine that they reflect. You can explore these sources and more in the study guide, "Created in the Image of God" based on my reading of the sources.