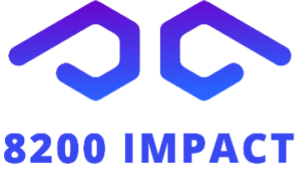 The disruptive effects of the global COVID-19 pandemic have reached almost every aspect of our lives. These include one of the most growing uses of technology – the one aimed at helping vast and diverse populations. Assistive technology, which, frankly, we may all need some day, is at the heart of 8200 Impact's work. We actually prefer to call it Ability Creation Technology (ACT).
Who are we?
8200 IMPACT is the first acceleration program and community for Israeli impact-tech start-ups, that aim to tackle significant social or environmental challenges through advanced technology, for the benefit of society and economy both locally and globally.
This program, founded in 2013, was launched in order to harness the human capital of the 8200 elite IDF signal intelligence and cybersecurity unit alumni for the greater good. Therefore, any impact entrepreneur in the stage of seed or pre-seed funding can apply to the program, regardless of their military and social backgrounds.
Following a rigorous recruitment process, 10-12 start-ups are selected with the help of our sponsoring partners. The program's cycle consists of three main impact-tech tracks: Accessibility, Health and Energy andEnvironment. The selected start-ups take part in a 5-month acceleration program filled with workshops and meetings with successful entrepreneurs, top-tier professionals and prominent investors. In addition, as a non-profit program, we do not take equity nor claim ownership of our ventures' Intellectual Property.
The Accessibility Track, founded thanks to a great partnership with one of Israel's biggest Bank companies "Bank Hapoalim", contains 3-4 ventures in a cycle and includes professional guidance from mentors and consultants, special seminars, symbolic grants from the bank and cooperation with "AlynNovation"- the innovation centre of the rehabilitation hospital for children and youth in Jerusalem, "Alyn".
Our start-ups
The program will conclude its 7th cycle in February 2022 with 12 promising ventures and has more than 60 graduate start-ups with 55% of continuity rates. Among our alumni are many groundbreaking inventions in the field of accessibility and integration of people with disabilities in society. By both developing assistive tech and giving a sense of belonging and efficiency, our entrepreneurs create equal opportunities to all by developing top-notch Ability Creation technologies. Here are some great examples:
Voiceitt is a speech recognition app for people with speech disabilities, disorders or impairments. designed by experts in algorithms and linguistics, Voiceitt identifies and learns your unique speech patterns and by using statistical modelling and machine learning it improves every time you use it. Voiceitt can be used with students, clients, and patients to support their spoken communication. The Israel-based software company is now expanding its business operations in the US Northeast.
6Degrees's mission is to improve people's everyday life by enabling their digital access and the advantages it has to offer: independence, communication, integration into society and employability. 6Degrees created MyMove, a wireless motion-based wearable, that allows touch-free control over any smart device. 6Degrees increases engagement by making it much more fun. The company has recently developed an amazing campaign with such organizations as the EOD Warrior Foundation and Hope for the Warriors, to help veterans regain their independence and employability. The company is aiming at partnering with the VA to grow its impact in the US.
Skillset has revolutionized the way companies reach their pool of talents. Skillset's technology offers an AI-SAAS job compatibility simulation platform. Leveraging over four decades of expertise in recruitment with the power of AI to create a new job matching standard which is transparent, inclusive and objective. Its method allows candidates a real-world work experience and offers a new way of thinking to identify talent with the perfect job fit. The unique system makes it possible to recruit people based on their abilities and without prejudice, which leads to diversity and inclusion and gives an equal opportunity for the disabled to integrate.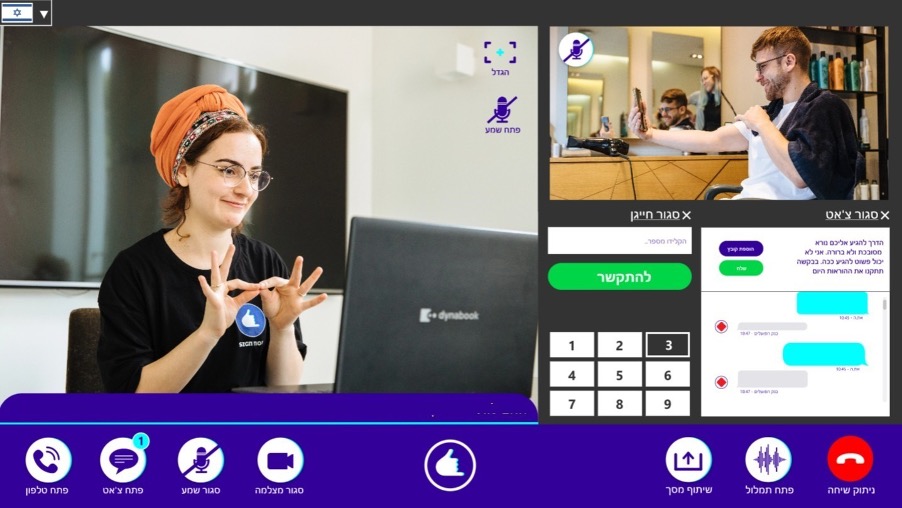 SignNow is a social start-up for sign languages translations on-demand for the deaf community, anywhere and anytime. The SignNow app is a service-based technology that connects between the deaf community and sign language interpreters. It offers a variety of video call options including call-back, on-demand, and pre-scheduled calls, all with minimum clicks involved. In addition to the contribution of the app to receiving frontal services, the app helps deaf people to integrate into workplaces that were previously blocked. The company is made up of a combination of both deaf and non-deaf employees, and the professional aspect is managed entirely by deaf managers, who stand at the forefront of all the activity.
Contact us
If you wish to help us continue our journey or interested in connecting to one of the start-ups, please contact Chen Shmilo, the program's Managing Director at chens@8200.org.il.
For more information visit our website:
http://impact.8200.org.il/
Written by Eynav Biadgo and Shachar Peled