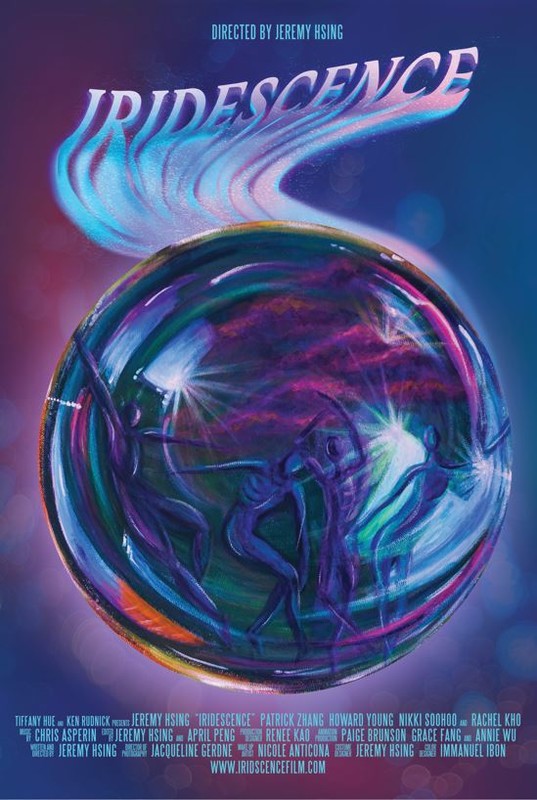 Los Angeles, CA, January 13 – When filmmaker Jeremy Hsing set out to create his first short film in the wake of the pandemic, his goal was to create a film that amplified underrepresented voices and destigmatize mental health after a year of unprecedented hate toward the AAPI community. With a majority POC cast and crew combined with a tremendous labor of love, Hsing wrote, directed, and brought Iridescence to life.
Iridescence tells the story of a nuclear Chinese-American family. At the center is Christian, the teenaged son with anxiety who experiences his first panic attack after an argument with his father. As the events unfold, the audience learns that like Christian, his father also experiences anxiety, shedding light on the intergenerational mental health trauma often seen in first-generation AAPI families, yet rarely goes acknowledged.
While panic attacks can present differently in every individual, the portrayal of Christian's panic attack authentically depicts the universal feeling of how scary it can be to have one. From the fast heartbeat to the ringing ears, the authenticity comes from Hsing pulling from his own lived experiences living with generalized anxiety disorder – even Christian's misclassification of the experience as a heart attack is based off of the first time Hsing himself had a panic attack.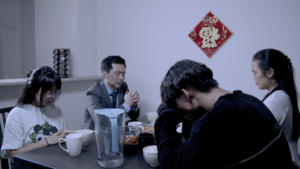 This misclassification, among other subtle yet thoughtful details, highlight the nuances of being AAPI and disabled, and reminded me of why it's so important to be mindful of intersectional identities in my disability advocacy work. It speaks to the stigma of mental health in the AAPI community and is a microcosm of the societal stigma against disability. In fact, the viewer only learns about the father's anxiety through conversations with his mother, as the father still struggles to openly communicate about his traumas as an immigrant.
As an AAPI woman with a mental health-related disability that went undiagnosed until last year, I can relate to Christian's confusion due to lack of access to mental health awareness. My own father is also neurodivergent, and we admittedly don't talk about it as much as we should. But just like Christian's father (and I would imagine Hsing's father as well), our fathers have never been the best at verbal communication, and instead best communicate their love through actions. With Iridescence as an Official Selection at the Independent Shorts Awards among others, Hsing's film is a positive indication that the next generation of diverse filmmakers will open the door to more conversations about mental health conditions and the stigma within communities of color.